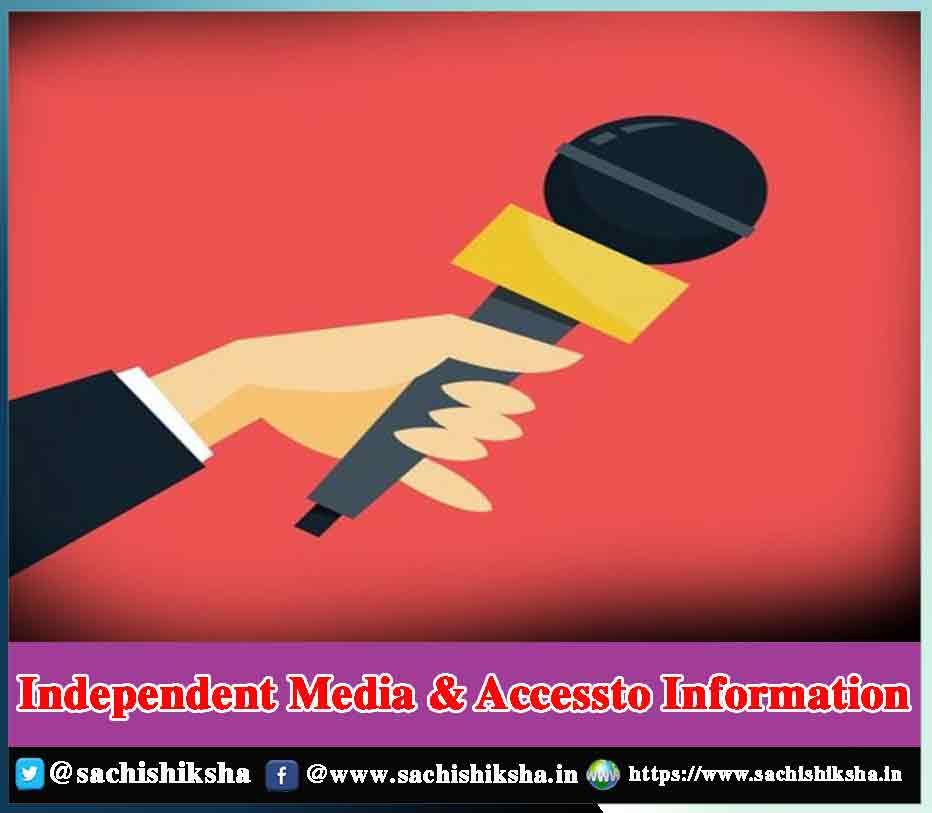 Independent Media & Accessto Information
Independent media is any media like newspaper or television-based upon publication that is free of the influence of corporate interests or government. This term has different applications. In the United States of America and other developed nations, it is known by the name of alternative media to reflect media that particularly distinguish themselves in link with the mainstream media. In international development, this term is used in link with the development of new outlets of media, specifically in areas where there is very little presence of existing media.
Independent news is extremely critical to economic, political, and social development. Still, 85 percent of the population resides in countries where there is no free press and they can not rely upon the news they listen to or watch. Independent media offers information and news in which people are allowed to have a  say that how their regions are running. Independent media offers a platform for debate and exposes corruption. It also holds authorities to account. It leads to optimal governance which can be trusted. It provides timely updates which help in taking better economic decisions. In many societies, media is at risk of closure, harassment, and prosecution because of the watchdogs of the powerful.
The best possible way for the government to deal with criticism is to starve independent financial news which is unable to compete with the competitors subsidized by oligarchs. In various countries, capital comes with investment as a return for editorial influence.
Access to information is necessary for permitting citizens to effectively monitor and exercise their voice and hold government responsible and enter into informed dialogue regarding decisions that influence their lives. It is considered to be crucial for empowering all the citizens which also include excluded and vulnerable people to claim their entitlements and broader rights. But the major contribution to excellent governance of access to information lies in the desire of the government, to be honest, and transparent enough as well as the potential of the citizens to demand and make usage of the information that can be constrained.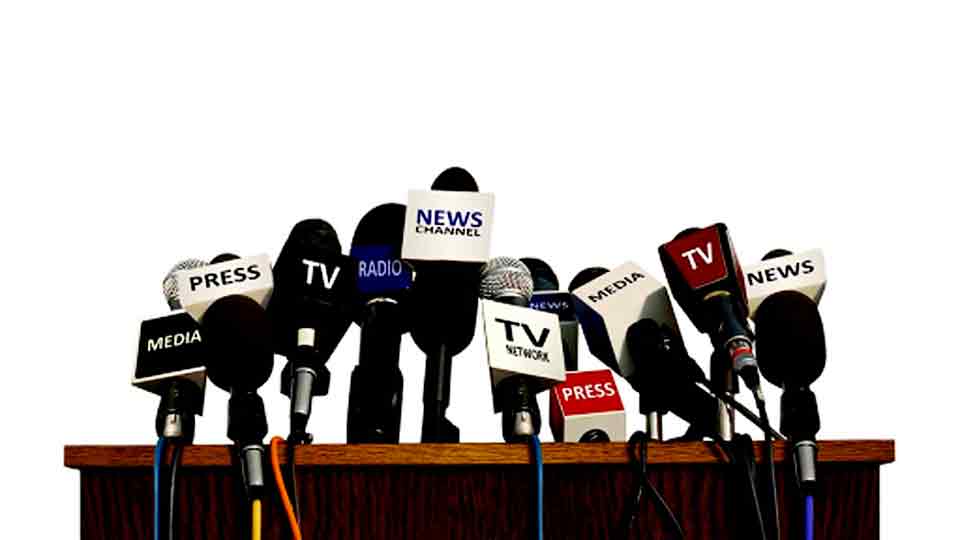 Many commentators assert that access to information might not lead to broader participation of the citizens, state responsiveness& state accountability. In various developing countries, there are political barriers  which hinder incentives as well as capacity of the government to generate information and potential of the citizens to ask for their right for information and use that for  seeking optimal governance as well public services. These barriers are discussed here forth:
Citizens might not be aware of their legal rights for information or might be unable to assert it either because of the prevailing culture of not asking questions from the authority or threat of repressive regime. In a few cases, there are structural barriers for poor citizens accessing and using information. For instance, internet access is low in various developing nations mainly in remote areas.
The government might not be aggressively supporting the right to information mainly in the context where there is a legacy of closed government or non-democratic political systems.
The potential of public bodies to offer information can be weak and officials might not be aware of the restrictions and obligations. In environments with low capacity, statistics generation and record management might not be sufficient enough to assist access to information.
Efficient usage of information needs a complicated set of competencies. With uneven web quality resources and the absence of regular organizational structure, locating reliable ad relevant information can be hard as well as time-consuming. Virtual reference desks were opened with expert access via AskA services but it stays troublesome because even when they are used in combination, search engines are unable to examine the complete web and are also unable to return all kinds of files equally.
The requirement for better access has caused the development of publications along with their refinement. Web browsers such as Microsoft Explorer, Netscape make use of graphical interfaces with embedded hyperlinks for navigation which makes underlying commands transparent in front of the user.  Scientific, daily basis, as well as scholarly research, was changed by access to complete text documents and digitization of basic resources. Text translation apps decreased the language barriers and text-to-speech apps improvised access for people who are visually impaired.
 Access to digital information has impacted all aspects of personal life by opening the latest pathways to communication and by increasing massive individual participation in the community. Technical access has modified everyday activities like shopping, banking, business, travel, etc. The internet has made traditional boundaries feasible and has opened access to worldwide resources. It has created new questions as struggles of the society to accept fast and autonomous access to the information.
Copyright laws were created for mediums of earlier publications that were hard to adapt to intellectual property rights.More so, an electronic publication have been jeopardized by the cut and paste features of the word processors. As various constituencies attempt to balance initial amendment rights with the urge to protect kids from explicit content, legal questions related to censorship and filtering have come up.
In conclusion, technology has opened the latest avenues for accessing information but complete advances will stay elusive until the digital divide is not opened.