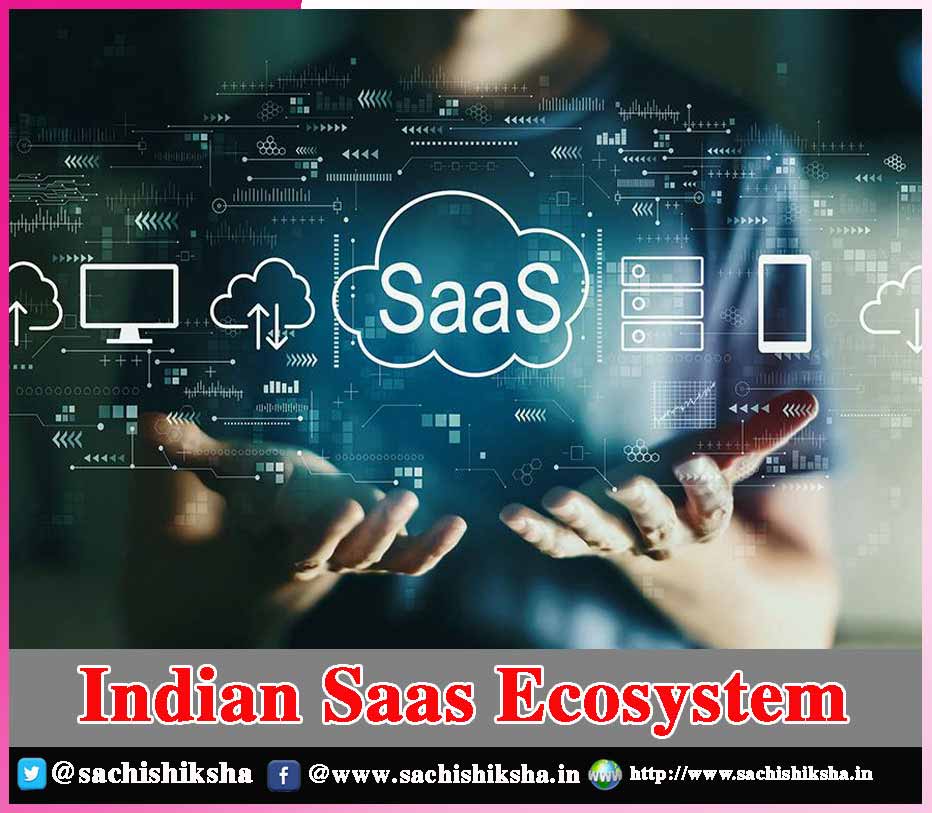 Indian Saas Ecosystem
Over the last decade, the rise of Software as a Service (SaaS) has dramatically transformed both the software industry and the myriad enterprises it serves. As the pace of digital transformation has accelerated, SaaS has rapidly become the software-delivery model of choice and preferred alternative to legacy, on-premise products.
Indian investments in SaaS increased 170% over 2020. A report by McKinsey and SaasBoomi (which is a community of Indian SaaS company founders) have predicted that this industry is expected to grow 20 times to $1 trillion in value and create nearly half million new jobs by 2030.
Also Read:
This interest spans both early-stage Indian SaaS companies, with an 85% increase in average value of seed rounds over 2019, and later-stage SaaS companies, with a 20 percentage point increase in share of Series D+ funding rounds over 2019.
According to the India SaaS Report-2021, India's next wave of technology giants will be SaaS companies. Indian SaaS companies are maturing and have proven scalability are driving this heightened interest across investment stages.
In 2021, more than 35 Indian SaaS companies had $20M+ annual recurring revenue (ARR) – a seven-fold increase over five years – with between seven and nine of these companies reaching the $100M ARR milestone (versus one to two companies five years ago).
India's SaaS transformation is driving value creation in four ways:
Growth in Exits:The number of Indian SaaS exits increased 100%, from 6 in 2018 to 12 in 2021, with the Freshworks initial public offering (IPO) initiating a new wave of exits.
High Capital Efficiency:Indian SaaS firms have excellent ARR-to-funding ratios, in line with global SaaS peers, with select Indian companies even outperforming their US counterparts.
Creation of Talent Pools:Indian SaaS companies are building a talent pool of professionals with SaaS-relevant skills and currently employ more than 62,000 people in India.
Cascade Effects:More than 250 new Indian firms have been founded by former employees of Indian SaaS companies and now employ more than 5,000 people.
Horizontal business software remains the largest sub-segment from an investment standpoint, accounting for more than half of all SaaS funding in India (with vertical business software and horizontal infrastructure software composing the remainder).
Vertical business software has seen 100% year-over-year growth, with several Indian success stories emerging. Growth is primarily driven by an increased number of deals for vertical business software and larger deal sizes for horizontal business software.
Within these SaaS sub-segments, we see numerous noteworthy themes, based on the presence of both mature and highly promising early-stage companies:
Horizontal Business Software:
Enterprise collaboration, events technology, conversational artificial intelligence, and human resources technology.
Horizontal Infrastructure Software:
Cyber security, development operations & development tools, data management and observability.
Vertical Business Software:
Edtech, healthcare technology, logistics technology, and e-commerce enablement.
The continued growth in Indian SaaS ecosystem has attracted an increasingly diverse investor base. India has witnessed the emergence of SaaS-focused funds, combined with growing interest from new investor categories, such as corporate venture capital and sovereign wealth funds.
Investors are also increasingly active across investment stages, with traditionally early-stage investors now focusing on growth investments and later-stage investors participating in earlier rounds. As an example, Accel has invested in seed-stage start-ups like Airmeet and Zomentum.As the Indian SaaS landscape matures, founders have begun to expect greater involvement from investors. Investors are increasingly seeking to add value beyond simply providing capital and connections by providing operational support on go-to-market (GTM), product growth, expansion, and recruitment.
With a growing number of world-class founders and strong investor support, Indian SaaS companies are poised to reach $30 billion in revenue by 2025, capturing an 8% to 9% share of the global SaaS market.
Winning Formula for Indian SaaS Founders
Indian experiences have shown that winning SaaS companies exhibit a combination of the following key characteristics:
Vision and Strategy:
Playing in a large, well-defined market and having a thoughtful, differentiated product vision.
Winning Approach:
Investing time in achieving the right product-market fit, designing pricing and GTM actions to support the product, and maintaining a strong focus on customer success.
Enablers:
Setting up a global organisation with a culture of innovation and teamwork.
This ecosystem repeatedly encounter three business focus areas:
Pricing and Packagingthat serve a broader range of customer segments and drive profit through a suitable price meter and level.
Entering Adjacenciesacross products and geographies to continue driving growth.
Setting up Effective Channel Salesto expand into new geographies or customer segments and to improve efficiency at scale.
Getting these winning business elements right can deliver tremendous business growth. HighRadius, for example, has exhibited several of these winning characteristics over the course of its journey. Before expansion to Europe and small and medium-sized businesses (SMBs), HighRadius focused on building a strong core product and achieving product market fit for North American enterprises.
The company supported this growth through carefully curated packages and an outcome-based price meter. With scale, HighRadius started effectively engaging with channel partners for sales and implementation.
Ecosystem Enablement
India has a thriving ecosystem of SaaS enablers, including domestic and global investors, numerous incubators and accelerators (such as xto10x and Upekkha), and events and initiatives sponsored by communities such as NASSCOM and SaaSBOOMi.
To further strengthen India's SaaS ecosystem, stakeholders can take several initiatives:
Government: Train talent and simplify regulations related to taxation and IPOs.
Investors: Help founders by providing mentorship, funding, and access to founder and investor communities and publishing playbooks to help refine products, sales strategy, and the hiring process.
Founders: Enable knowledge sharing and networking to help one another grow efficiently.
Corporates: Provide funds, training, and mentorship to Indian SaaS companies.
Universities: Incorporate vocational training to produce talent with relevant skills.
Initiatives that focus on improving talent are especially critical, given that the talent demand-supply gap remains a key issue for Indian SaaS companies. To meet the growing demand for talent, India should focus on increasing the number of graduates with relevant skills while re-skilling the existing talent pool to better equip them for an evolving workplace.
We have seen countries such as the United States of America and Canada successfully implement initiatives across stakeholders to support SaaS growth. Israel has also developed a robust SaaS ecosystem, especially in cyber security, through targeted interventions from government and universities.
Going forward, India has the opportunity to develop a true niche in horizontal infrastructure software, vertical business software, and SMB-focussed SaaS companies. Although the Indian SaaS market is rapidly maturing, ample growth still lies ahead.