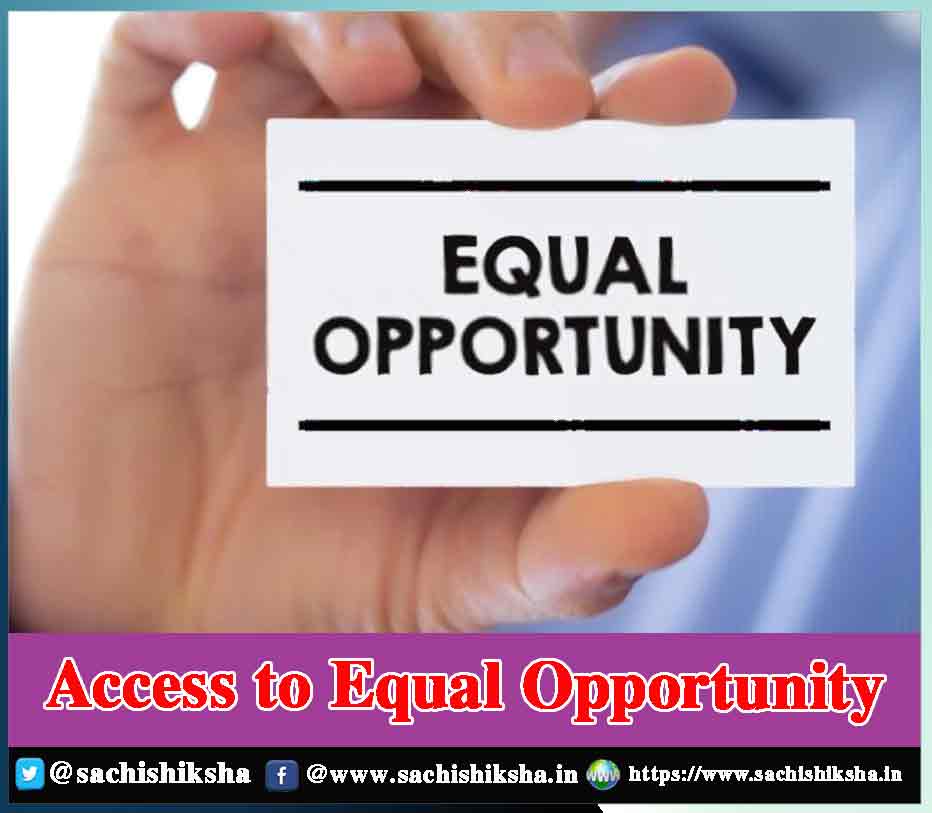 Access to Equal Opportunity
As per political theory,equality of opportunity or Equal opportunity is the concept which is understood as 'to be able to compete on equal terms' for desired positions.
Those who advocate equal opportunity firmly believe that this principle is compatible with and may justify, inequalities of outcome of some sort. However, there is vast discord precisely over to the degree as well as the kind of inequalities it justifies and the manner in which it does so.
 The slogan "Careers open to talents" best represents the mindset behind equal opportunity.Main idea here is that the exquisite jobs and educational designations must be open to all and that the appointment procedures for these must be designed to recognize and select the best-suited candidates.In real life situations, this seems to be an effective method of assigning jobs in order to raise the productivity levels and of allotting important educational designations to those who are able to achieve most from them.
Although, it is a compulsory condition for equal opportunity, it is not an adequate condition.If it were, equal opportunity would allow differentiation in social circumstances of people like economic/social class, culture, gender or family to have a deeper impact on their prospects.
It would be abstract to be coherent with the society where the ones born in a lower economic class hold completely distinctive prospects rather than those born in a higher economic class because the availability of various resources at their disposal impacts their access to the qualifications that are required for the success.The solution that can be thought of is to regard that the equal opportunity needs not only fair competition for desired positions but also a mandatory access to the required qualifications.The final result is often called fair&equal opportunity, in contrast to the formal equal opportunity provided by open competition on its own.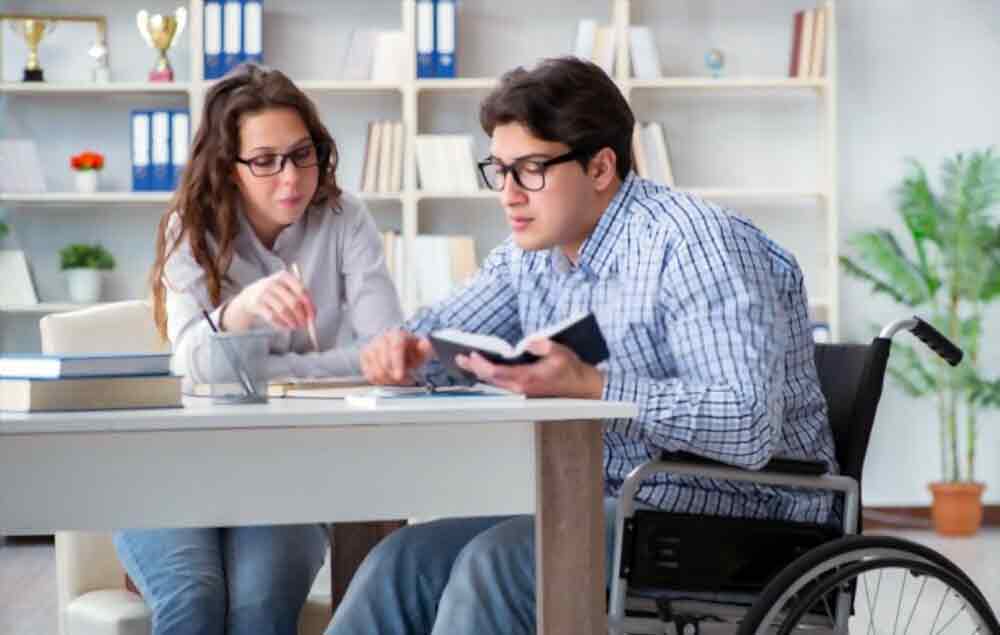 John Rawls-an American political philosopher opposed the version of fair &equal opportunity. He regarded it as being identical to affirm that the ones with the equal degree of talent and capability along with the same inclination to implicate them must hold the same possibilities for success, irrespective of the factors like economic class, caste and sex. Implementing  equal and fair opportunity needs compensating the impacts of variations in class, caste, sex, etc. and it will have remarkable influence on the design of public education system that includes the tax structure required for its funding.
Many people are of the opinion that even providing the best public education would not be sufficient so as to guarantee equal and fair opportunities; on the basis that variations among families like life values they attach to education and the various resources that are available for them, can go on preventing those with the same degree of talent and capability, and the same desire to imply them, from having the identical prospects towards success. Others contradict that executing fair and equal opportunity in an inflexible and rigid manner regardless of its values for others, would need getting rid of the traditional family.
Even though it is a common consensus that equal opportunity is a mandatory requirement for justice, there also prevails other school of thought for this principle.Those who are against this thought assert that equal opportunity is just a method to legalize inequalities of money and income that are unjust in true sense.The other contradiction is raised by the libertarians who assert that the establishments are required to fill-in the vacant positions inside their work place with whomever they desire to fulfill as well as the reason required by them. As per that assertion, the liberty of employers to decide regarding as to who can work for them on whatever basis they choose is based on their rights for property.
Our society and establishments tend to succeed when equal access to education and job opportunities is available fairly for everyone.All that runs short of this compromises fairness and hence equality.The actual and direct negative influence of the social and economic inequality on the health status of an individual is quiet understandable.It is demonstrated in many researchstudies that lack of access to good education or a job, makes an individual  develop stress that leads to chronic diseases like heart diseases, diabetes etc.Equality is the fundamental right of everyone.
In order to ensure access to education to those who are devoid of the opportunity to prepare them for promising careers must be our moral and economic commitment. The true vision is to be a part of a societywhere all people have equal opportunity to thrive together towards their dream education and jobs, regardless of color, class, social status or gender.