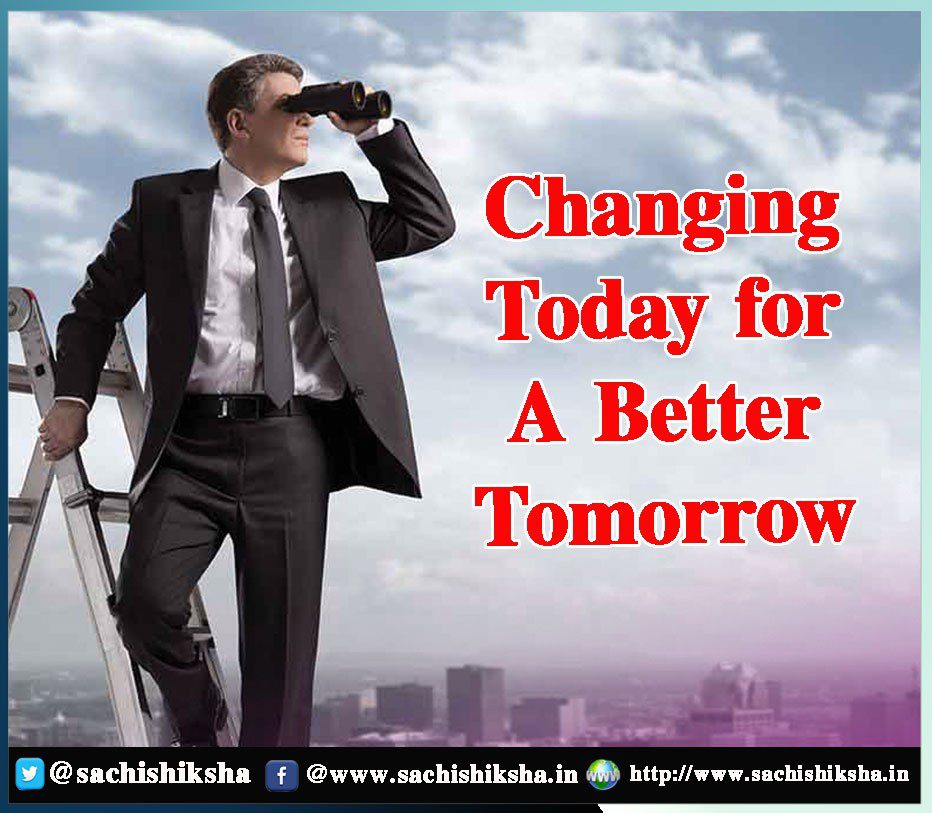 If you want your health to be good in the coming years, stay financially strong, get the favor of your relatives and friends and succeed in achieving your goals, then you have to make certain choices.
To make a better tomorrow, you have to take action from today itself because sometimes such unexpected moments in life have to be faced, which we later only regret.
It should not happen, so both consciousness and understanding are very important. The economic & social strength is very important for everyone because today's life will be the foundation of success for the coming years.
If needed bring some changes in the surroundings and understand the surrounding environment and people so that you can make life easier from today. There are a few things that you can do today to make sure that your tomorrow will be a great one:
Good Lifestyle
Commitment is a must for a good and definite lifestyle. This is a special process of your mental and physical development. Changes in lifestyle are especially important for good health. Include exercise and good eating habits in your daily routine. You will be healthy and happy in coming years.
Know Your Desires
If you don`t think about yourself or stop knowing your desires, you will never be able to make it, which you can probably become in future. In such a situation, you have to understand your dreams from today; you have to take time for yourself and you will have to give 100% contribution and attention to fulfill it. Only then you will be able to do something and live your life according to you.
Be Active and Go for Walk
Going out for a walk is a great way to stay in tune with nature and keeping your body fit, getting your mental and physical health on track. Most of our jobs make us sedentary for vast portions of the day and taking a walk is the only way to prevent you from getting lethargic. A walk also induces a sense of creative thinking process and it helps all those people involved in the creative process of producing art.
Respectable Relations
It is also important to have respectable relationships for a better tomorrow. It is often seen that many people just want to stay connected so that they can get their work done. Identifying such people around you is very important. Making a distance from such people is just right for the future. On the other hand, if you find yourself in any derogatory relationship, reduce your conversation with him too.
Identify Friends too
Identify friends and note who is in a good friendship with you and who is not, you should know it. If you feel that your friends are using you, break your friendship from them.
Do Not Borrow
The best way to improve the future is to avoid borrowing! Buy at least the borrowed things. It would be better that when the goods are bought, pay the same at the same time. You will get rid of the habit of buying things on lending basis.
Be Strong Internally
It is also very important to be strong in your internal form. It develops self confidence in you. With the help of internal strength you can strengthen your relationships with those who inspire you to move forward. Wherever you see negative impact, it is better to get away from it. To bring positivity in life, it is also necessary to improve internal strength and to remove negativity from the surrounding.
– Pramod
Follow us on Facebook, Twitter, LinkedIn and Instagram, YouTube to get more updates related to Sachi Shiksha – The Famous Spiritual Magazine in India.