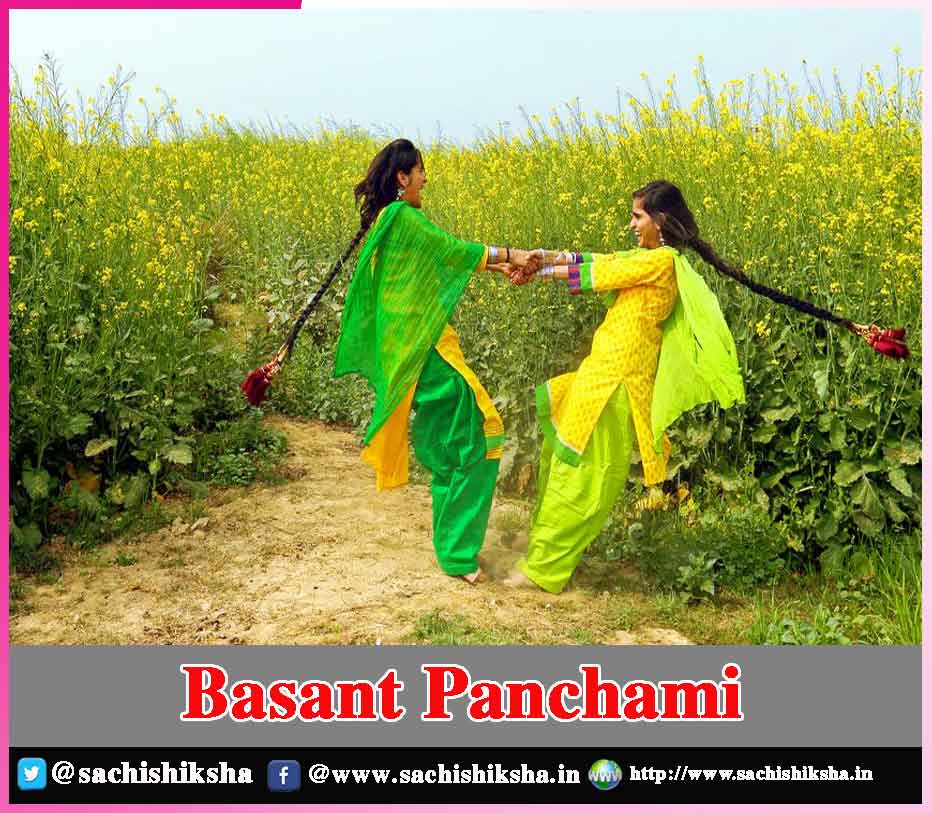 Basant Panchami
Basant Panchami is the spring festival of Hinduism and Sikhism. It falls on the fifth day of the bright lunar fortnight ('Shukla Paksh') of the month of 'Magh' in the Indian lunar-solar calendar. This corresponds to the months of January and February in the Gregorian calendar. It marks the changing of seasons, which people in all parts of the world have honored since ancient times.
Also Read :-
The festival is particularly observed in the Indian subcontinent and Nepal. It has a historical tradition among Hindus and Sikhs. In southern states, it is celebrated as 'Sri Panchami.' 'Sri' is another name for Goddess Lakshmi. So this day celebrates the divine trinity of Goddess Saraswati, Goddess Lakshmi and Goddess Parvati.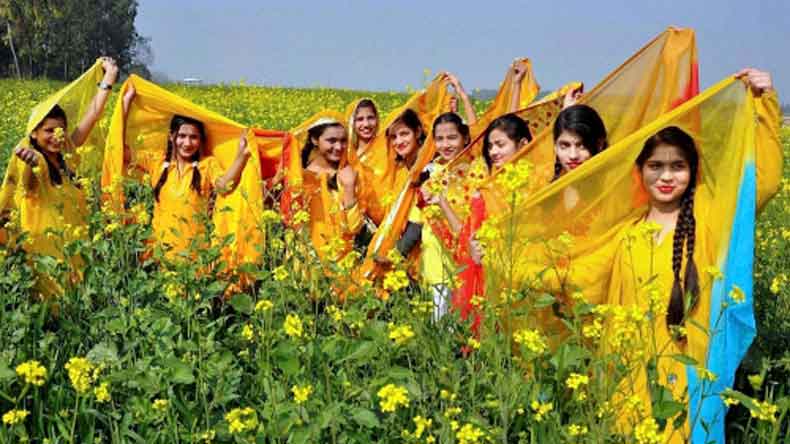 On the island of Bali and among the Hindus of Indonesia, it is known as 'Hari Raya Saraswati' (          Great day of Saraswati) and is celebrated at homes, in educational institutions and public venues from morning to noon. Teachers and students wear brightly coloured clothes instead of their uniforms, and children bring traditional cakes, fruits to school for offering in a temple. It also marks the beginning of the 210-day-long Balinese Pawukon calendar.
Many cultures divide the year in two seasons on the basis of summer solstice and winter solstice. In ancient times, people survived through hunting, gathering and agricultural practices. They created rituals based on harvest, monsoons, spring and summers. One such seasonal event is Basant Panchami that is celebrated throughout India. It marks the beginning of the transition period from winter to spring.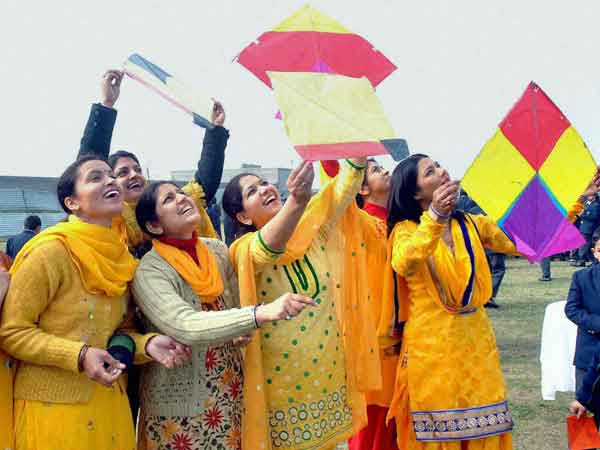 After 'Makar Sankranti' (January 14-15), the sun gradually starts its northward journey from the tropic of Capricorn as winter gradually fades away, leading to warmer days. A pleasant change in season heralds the arrival of spring, as the subcontinent heaves a sigh of relief from the severe winter.
In ancient times, Basant Panchami was the beginning of a month-long festival – Basant Utsav, which culminated in Holi. At some places, it is also known as 'Madan Utsav' (the Indic festival of romance, which is sometimes correlated with Valentine's Day celebration of the Western countries).
This festival marks the birthday of Goddess Saraswati who is often depicted as a graceful lady dressed in pure white, often seated on a white lotus that symbolizes light, knowledge and truth. As per Hindu mythology, 'Rituraj' (Spring, king of seasons) is welcomed during the festival of Basant Panchami. This auspicious festival is believed to herald good times, happiness, health and wealth.
In ancient times, Hindu saints and ascetics had their ashrams on the banks of the river Saraswati. Sage Veda Vyas, too, resided here. It was on the banks of the river Saraswati that the 'Vedas', 'Upanishads' and other scriptures were composed and compiled. The river, thus, became associated with Goddess Saraswati, the deity of knowledge and wisdom.
According to one of the famous beliefs, the origin of Basant Panchami festival lies in Aryan period. Aryans came and settled in India, crossing Saraswati river. There was lot of development at that time around the banks of this river. Hence, Saraswati river began to be associated with fertility and knowledge, and locals began to celebrate this festival.
Although the festival is dominated by the worshipping of Goddess Saraswati, a grand feast is prepared to honor god of love 'Kamadev' as well. It is auspicious to host weddings during the festival.
On this day, Goddess Saraswati is draped in yellow, making her association with the festival and the river, complete. People also dress in traditional yellow clothes and share yellow coloured food items as this colour is associated with blooming of the mustard flower and arrival of spring.
On the eve of Basant Panchami, people visit temples to seek the blessings of Goddess Saraswati. The main meal of the day is made with yellow rice cooked especially for the occasion. But cereals like barley, gram and wheat are also cooked. Yellow and saffron coloured sweets are also made. Jodhpur and Ahmedabad meet the demand of bulk kite orders from all over India on Basant Panchami. These two cities specialize in manufacturing custom kites as well.
Since the day is associated with Maa Saraswati, the goddess of learning, her idol is worshipped and people celebrate with family get-togethers, flying kites, singing & dancing, taking out processions, organizing cultural programs and taking ceremonial bath. Special functions are also organized at educational centres where Goddess Saraswati is venerated as a symbol of literature and fine arts.
Students place special offerings of pens and books before Saraswati, who is credited with the invention of Sanskrit language. Young Hindu children start their education on this auspicious day by writing 50 letters of the Sanskrit alphabet seated before the image of the goddesses. Similarly, many five-year-old children begin attending school for the first time on this day because they believe it a sacred time to begin education.
Apart from being a day that is observed as Saraswati pooja, Basant Panchami is celebrated differently in different regions of India. In Punjab, Basant season is celebrated as the festival of kites. People dress in yellow attire and eat yellow rice. Sikhs wear yellow turbans. Maharaj Ranjit Singh, the founder of the Sikh empire, encouraged the celebration of Basant Panchami, as a social event in the Gurudwaras.
In Malwa region, the day is celebrated with traditional fervour with wearing of yellow clothes and kite flying. In Maharashtra, married couples visit temples wearing yellow clothes on the first Basant Panchami after their wedding. In Rajasthan, people wear jasmine garlands on this day. In Bihar, the ancient statue of Deo sun deity is installed on Basant Panchami. This statue of the Sun god is washed and decorated with celebrations that continue throughout the day.
This day is also important in the lives of Sufi Muslims. As per some Sufi traditions, the revered Sufi poet Amir Khusrau of Delhi from the 13th century observed Hindu women carrying yellow flowers on Basant Panchami. He then introduced this practice among the Sufis, which is practiced by Sufi Muslims of the Chishti order.