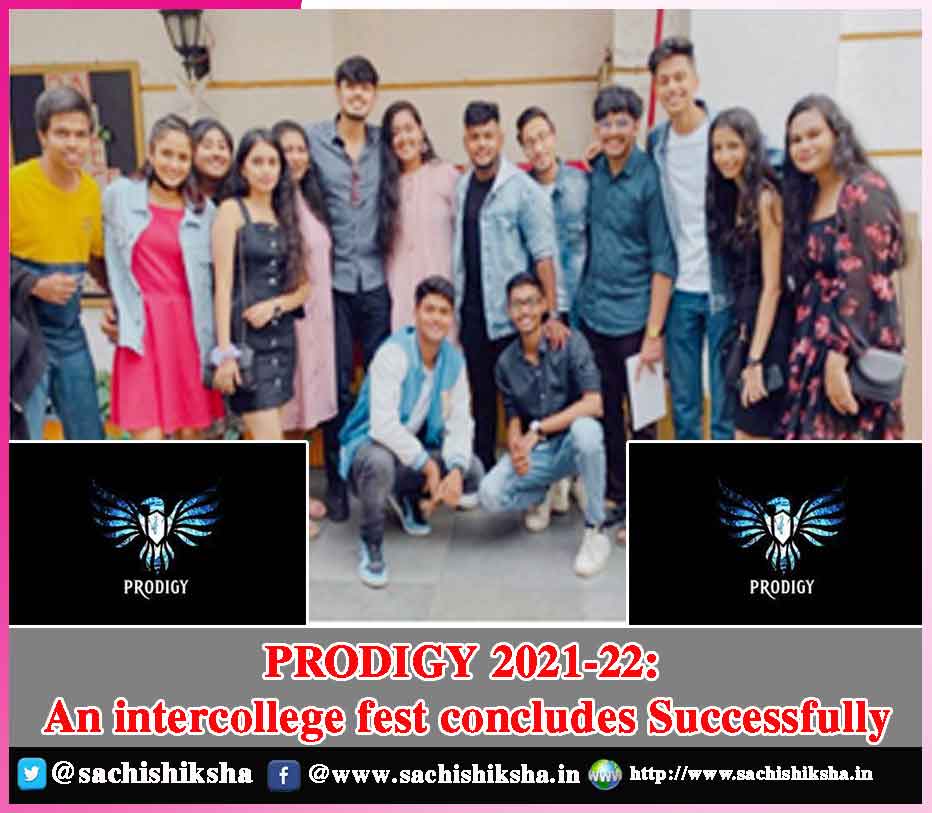 PRODIGY 2021-22: An intercollege fest concludes Successfully
PRODIGY is an annual intercollege fest by Lala Lajpat Rai College of Commerce and Economics, (Mumbai). For this year PRODIGY 2021-22 was a three days virtual fest.  The theme of Prodigy this year was
Also Read :-
ALCHEMY:
Alchemy is a magical power that can change things. We believe that there is something magical about every being and that you have the power of making a difference.
For this year about 15+ colleges from across Mumbai participated in this event. The first day being Symposium Day next Management day and third Cultural Day.
Day 1 – Symposium Day :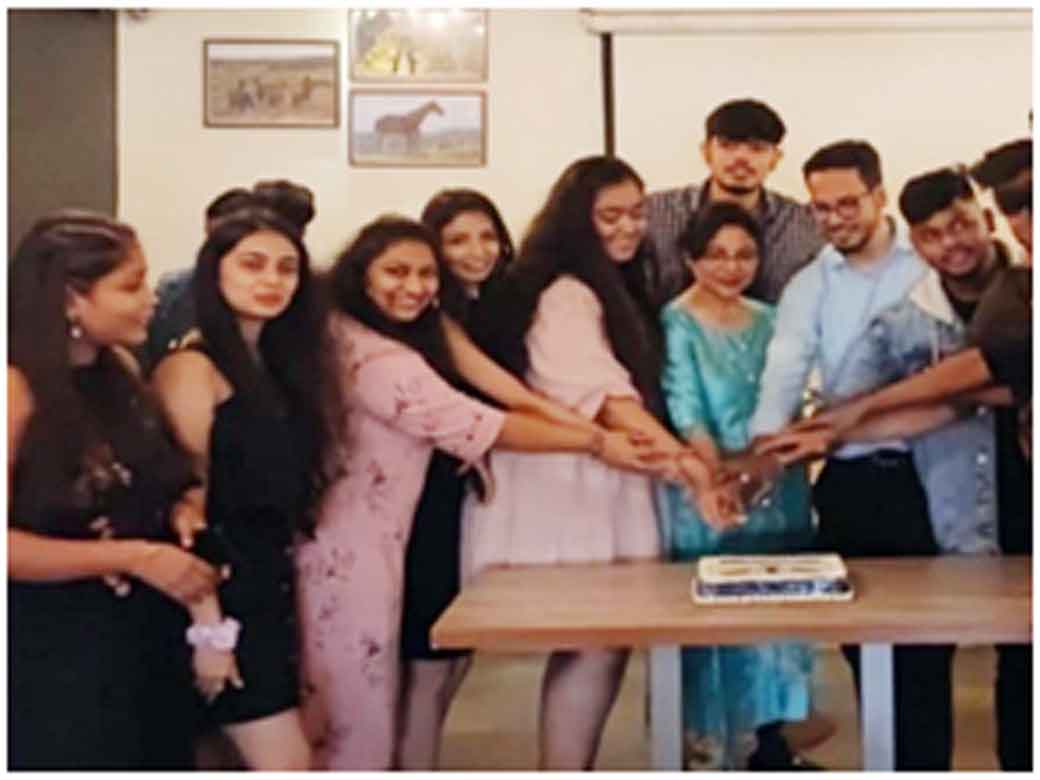 Team Prodigy had organized Webinar on Zoom Meeting. The fest organised 2 webinars of which first one was Effective Leadership and Communication strategies for a successful & resilient career at 12:00 pm. The Speaker for this webinar was Mr. Puneet Kaaul. Puneet Sir is a Venture Capitalist.
Sir spoke about Effective Communication, Leadership qualities & much more. The second webinar was on be a change Master at 1:45pm. The Speaker for this webinar was Mr. Narayanan. Narayanan Sir is the Co-founder and CBO of unschool, a startup that has ranked 3rd on LinkedIn.
Day 2 – Management Day :
Team Prodigy hosted various academic, non-academic, literal arts & gaming events such as Wizards Paycheck (Shark Tank), Sigil Art (Logo Making), Elixir Quest (Stock Market), Alchemist Algorithm (brain writing), Spell bound (mystery solving), BGMI, Real Cricket, CL war & much more events. These events commenced from 9am & went on till the end of the day. Events were organised online. All the Contingents enjoyed all the events.
Day 3 – Cultural Day :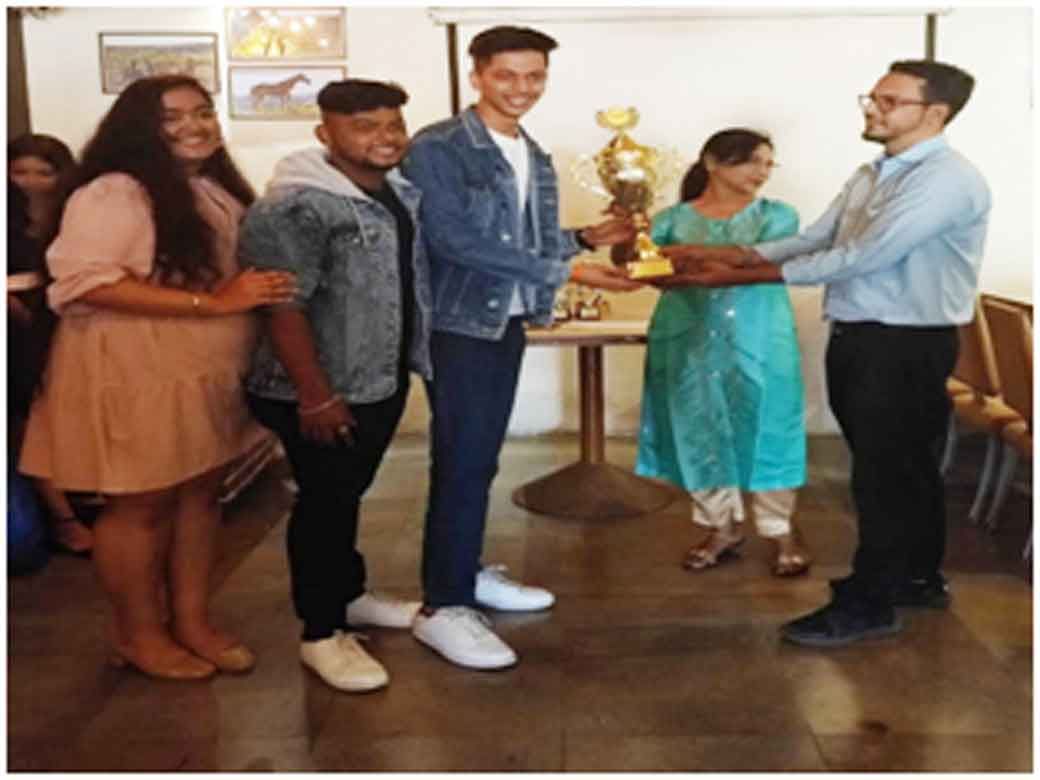 The team conducted the Virtual Cultural day of the fest which was streamed Live on Youtube. With more than 100 attendees and 15 contingents, the events commenced at 10:30am. The inauguration of the festival took place in the presence of Dr. Neelam Arora, Principal of Lala Lajpat Rai College & the Department co-ordinator, Dr. Minum Saksena. The inauguration of the fest was followed by the Singing Competition which was judged by famous Indian playback singer Madhushree Bhattacharya. After this we had the Solo Dance Competition which was Judged by enthusiastic dancer Suvinay kadam.
The last event for the day was Mr. & Ms. Prodigy (Talent Hunt show) which was judged by blogger and social media influencer Ekta Maru. After this event the most awaited moment had come for declaring the winners.
Closing Ceremony:
BAF Department of Lala Lajpat Rai College of Commerce and Economics celebrated closing ceremony of Prodigy at Uturn, Khar on 27th January 2022
The event started by 11.30 am with the welcome of all the CL's of different colleges which was followed by cake cutting ceremony. After which the closing ceremony of prodigy started by our co-ordinator Dr. Minum Saksena madam and assistant co-ordinator Prof. Siddique. Shaikh sir felicitating the committee members i.e president's Ms. Sanmeet Chandhok, Mr. Jay Bane, Mr. Divyansh Seth and Mr. Aman Kumar Roy,  advisory Ms. Janvi Chaurasia and Ms. Prisha Gosrani, verticals & HOD's of various departments of our event with trophies and certificates.
After felicitation of the committee members winners were declared- Best PR was won by Mr. Prathamesh Shukla of LS Raheja College, Best Cl was awarded to Vidyalankar School of Information technology, 2nd Runner Up was backed by Nagindas College, 1st Runner Up backed by Thakur College & the Best College Won by LS Raheja College.
The event including a short cultural program for the committee and guests. The ceremony was wrapped up followed by lunch by 2.30pm. This is pertinent to inform Magazine Sachi Shiksha is media partner in the fest.