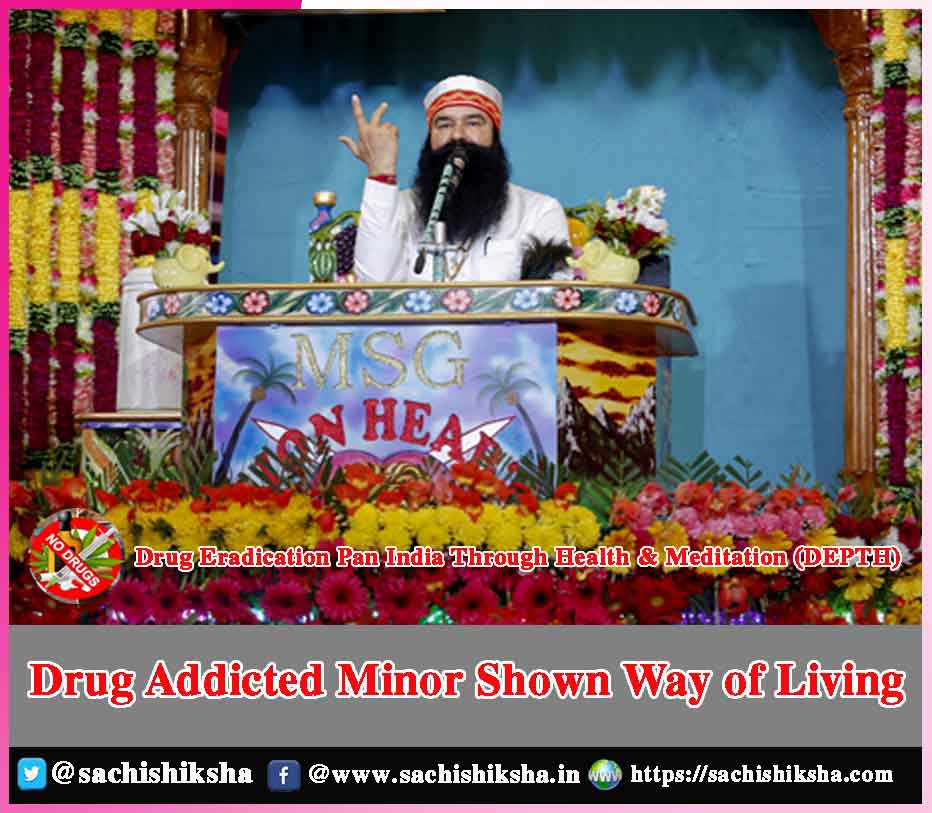 Drug Addicted Minor Shown Way of Living
The DEPTH Campaign launched by the Revered Guru Ji against drugs has yielded meaningful results in the society. In the houses where there used to be a lot of trouble due to intoxication, now there is an atmosphere of happiness and  the name of Ram, the Supreme Master.
A direct proof of this is 15-year-old Rekha (fictitious name), living in a village in Baraguda block of Sirsa district, who lives with her parents and two sister and brother. Her father is bed-ridden due to paralysis, while her mother works as a laborer in a factory and supports her family as she can. Due to wrong association, Rekha got addicted to Ganja (Marijuana) & smoking about 2 years ago. At first she used to take drugs secretly, but later when her mother came to know it was too late.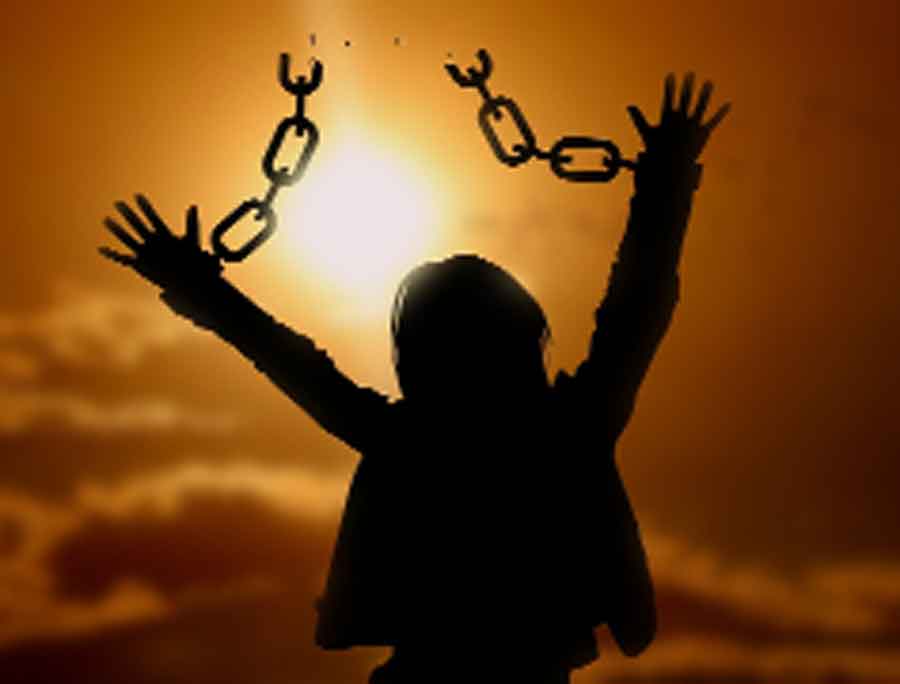 The situation had become so painful that Rekha could not even get up from the cot in the morning without intoxication. The day she did not get the drug, she would start creating havoc in the house. The mother was helpless & she had to do daily wages to fulfill the bad addiction of her born daughter. The situation was getting worse day by day, the family members could not understand as to what to do. Sister Gurpreet Kaur, a follower of Dera Sacha Sauda, who lives in the neighborhood, could not see this condition of the said family, she brought the victim
"I had fallen in wrong company. Without intoxication, I could not even wake up. I have found the right path of life by the holy words of the Revered Guru Ji. Now it doesn't even cross my mind to get intoxicated. I also do meditation. Don't know what would have happened if  I had not met the Revered Guru Ji. I am extremely grateful to the Revered Guru Ji. Sadh Sangat is taking full care of me. Now I am absolutely fine."
 Rekha (fictitious name).
 girl  to the Online Gurukul ( Online Spiritual Congregation) of Revered  Saint Dr. Gurmeet Ram Rahim Singh Ji Insan organized at village Panjuana on 15th November. During this spiritual congregation, Rekha also talked to the Revered Guru Ji online while being initiated into the God`s Words ( Guru Mantra).
The Adorable Guru Ji stated: "Dear son, you have taken Guru Mantra today, pay attention to studies or sports, consider Sadh Sangat ( spiritual followers) as your family and chant Guru Mantra, it will increase your self-confidence. The entire Sadh Sangat is with you all the time." From this, Rekha got a new way of living. Rekha got rid of this addiction in just a few days with confidence while reciting the God`s Words. Today Rekha is leading a happy life with her family.