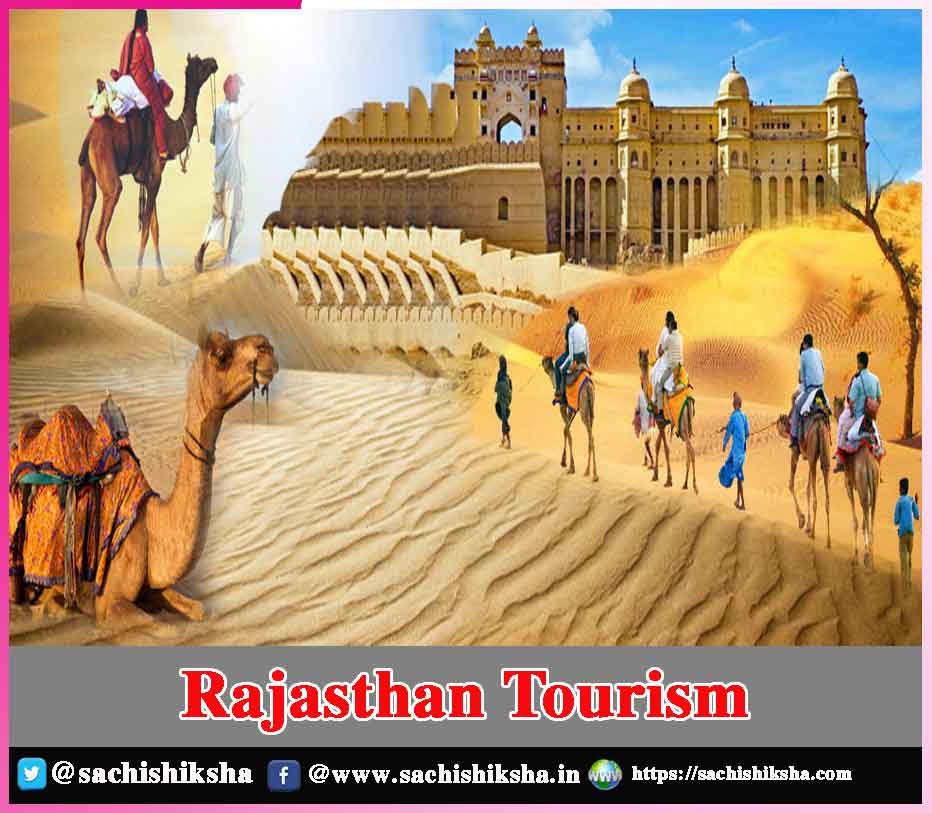 Rajasthan Tourism
Introduction: Rajasthan, a region with a royal tradition, absolutely amazes both foreign and domestic tourists with its dazzling choices of landscapes, activities, culture, heritages, history and royal treatments. Rajasthan's historic and cultural terrain has been affected by the reigns of different dynasties that have controlled it for centuries.
It is one of the most popular tourist destinations famous for learning more about Mughal and Rajput cultures. The state is rich in palaces, forts, and other medieval structures. Furthermore, the celebrations and festivals are an excellent chance to learn about the state's rich history and culture. Rajasthan is among the most well-known tourist destination in India, both domestically and internationally due to its regal legacy and a variety of other factors.
Also Read:
Its History: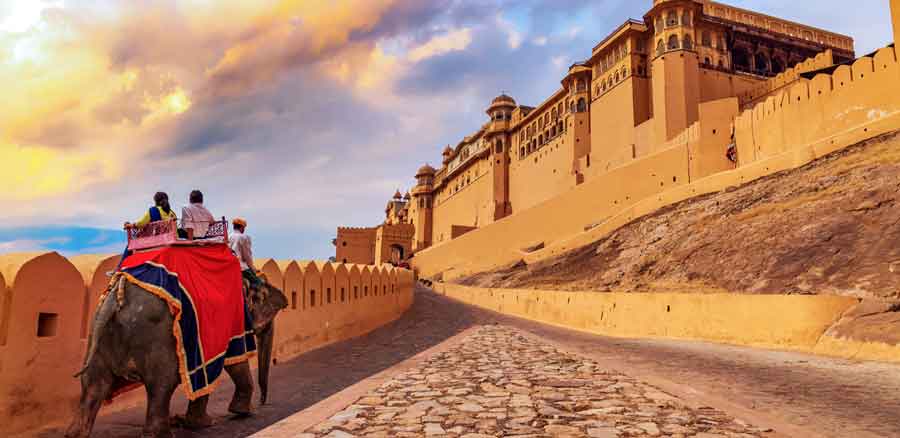 Archaeological discoveries indicate that the imperial land of Rajasthan has been inhabited for thousands of years. Its genesis can be traced to the Indus Valley Civilization. However, the region saw major extreme weather events and was flooded, forcing its evacuation in the aftermath. The Rajput dynasty took over the region in the 9th century, ushering in the most prosperous period in Rajasthan's history. The Rajputs were fighters, and the state flourished by enormous leaps and bounds under their leadership, as seen by the spectacular historic monuments created by the Rajput clan, such as forts, palaces, and temples.
Favourite of tourists:
Rajasthan is India's largest and warmest temperature state, located on the country's northern border. Rajasthan was previously known as Rajputana, or the homeland of the monarchs, since it was historically ruled by Rajput monarchs. 'What is Rajasthan renowned for?' is a remark frequently posed by visitors to the region. Rajasthan lures travelers with its tagline "Padharo Mhare Desh," which means "Come to my Homeland," for its mediaeval garrisons, palace, architecture, and lifestyle. Rajasthan is visited by one out of every three foreign tourists who come to India since it is home of the Golden Triangle.
When people think about Rajasthan, images of majestic palaces, forts, lakes, landscapes, camels, elephants, amazing craftsmanship, heritage, and deserts come to their minds. These pictures stimulate the interest of visitors as no other site in the world offers as much as the realm of the kingdoms. Despite being encircled by a vast desert known as the Thar, Rajasthan remains a favored tourist destination. It is known as an Ocean of Sand Dunes, and tourists appreciate camel excursions at night. Rajasthan has a rich and colorful heritage of Rajput families or dynasties ruling over various regions of the state.
Famous Forts & Havelis:
Rajasthan has the most forts, mansions, and havelis built by Mughal and Rajput emperors in India, with several dating to the 12th century. Due to  their historical and architectural significance, many of these monuments have been designated as UNESCO World Heritage Sites. Some of the most well-known palaces and forts located in Rajasthan are Kumbalgarh, Mehrangarh, Jaisalmer Fort, Chittorgarh, Hawa Mahal, Patwon Ki Haveli, Jal Mahal, and City Palace, Umaid Bhavan Palace, Lake Palace, Rambhag Palace and many more monuments and havelis which have been the eternal of beauty and legacy in itself.
Unique Art & Craftsmanship Skills:
The city's colorful street market is yet another reason travelers visit Rajasthan. These establishments present Rajasthan's unique art and craftsmanship skills in a visually appealing manner. These markets have many intriguing items to view. It provides handcrafted items like as lac bangles, tie-and-dye dupattas, leather apparel, and metal ornaments. Carpets, gemstones jewellery, metal-ware, and tapestries are among more items for the household. Tourists looking to buy Rajasthani artworks and other typical fares flock to the marketplaces of Johari, Tripolia, Hathi Pol, and Sadar.
Wealthy Culture:
Rajasthan's wealthy culture has its origins in the royal kingdoms that once ruled the state. The Rajput and Mughal aristocratic lifestyles had a great impact on this area. Rajasthan's fairs and festivities have done an outstanding job of maintaining its traditions and customs, as all those who participate will testify. Every year, the Pushkar Fair is a world-famous celebration of Rajasthani folk dance, poetry, crafts, and other creative works.
Another way to experience Rajasthan's rich culture is to visit one of the state's many tourist attractions. Rajasthan has a rich and ancient classical music tradition, with Rajasthan gharana being a popular type of classical. Kalbeliya of Jaisalmer and Ghoomar of Udaipur are two world-renowned dance genres. Rajasthani people enjoy mirror work and embroidery on their garments; therefore the outfits they wear are equally unique. Rajasthani women's chanyacholi is not only vibrant, but also embellished with embroidered and mirror work.
Wonderful Cuisine:
Rajasthan's wonderful cuisine holds a particular place in the hearts of many people around the world. The cuisine's spiciness has transformed it into a popular pick for both visitors and residents. Rajasthani cuisine is famous in part because of the state's long tradition of regal rule, which left an indelible mark on the region's culinary tradition.
Hotels:
The state's ancient kings were treated with royal comforts and splendour at Rajasthan's royal palace resorts. Hotels in Rajasthan are a once-in-a-lifetime feeling that each and every tourist should have at least once in their life.
Temples:
Those who are devout can visit Pushkar, a sacred city rich with temples and ghats. There is also the opportunity of visiting the world-famous Dilwara Temples in Rajasthan. Pushkar is the only spot in the world with a temple dedicated to God Brahma, one of the Hindu pantheon trinity of deities. Dilwara temples, located near Mount Abu, draw a large number of people due to its spectacular grandeur. These are Jain temples constructed in the 11th and 12th centuries.
Bird Sanctuary:
Keoladeo Ghana Bird Sanctuary near Bharatpur boasts a large diversity of birds, whereas Sariska National Park allows you to witness tigers and numerous other species of animals. This sanctuary gets its name from an old temple dedicated to Keoladeo (Lord Shiva) in the deep trees. Because of its jungles, Ranthambore National Park is a treat for people looking to explore.
Silver Decoration & Jewellery:
Rajasthan is well-known for its silver decorations and traditional jewellery. The Kundan skill of putting multicolored stones in gold jewellery originated in Jaipur  is adored by women all over the world. Tewa is another type of Rajasthani jewellery that is well-known throughout India. Jaipur's stone cutting business is world renowned, and trained craftsmen manufacture magnificent stones such as rubies, sapphires, emeralds, and so on.
Atithi Devo Bhava Quality of the People:
Rajasthan's people have a unique quality that makes touring this sandy environment less daunting and far more fun than any other Indian state. The prevalent phrase "Atithi Devo Bhava" (Guest is God) is a way of living in Rajasthan, and the people are pleasant and down-to-earth. Because of the state's rich cultural history, each tourist destination in Rajasthan has its own distinct personality.
Distinct Features of the Cities:
Every city in Rajasthan has its own distinct feature, such as Jaisalmer, which offers camel rides in the desert, and Mount Abu, which offers mild weather and beautiful green landscapes. There's the Pink City of Jaipur, with its majestic palaces and forts. Then there's Udaipur, India's most enchanting city, which has been dubbed as the "Venice of the East" because of  its gorgeous lakes. Many believe Udaipur to be one of the most beautiful places to visit, while Jaipur maintains one of the world's most popular tourist destinations.