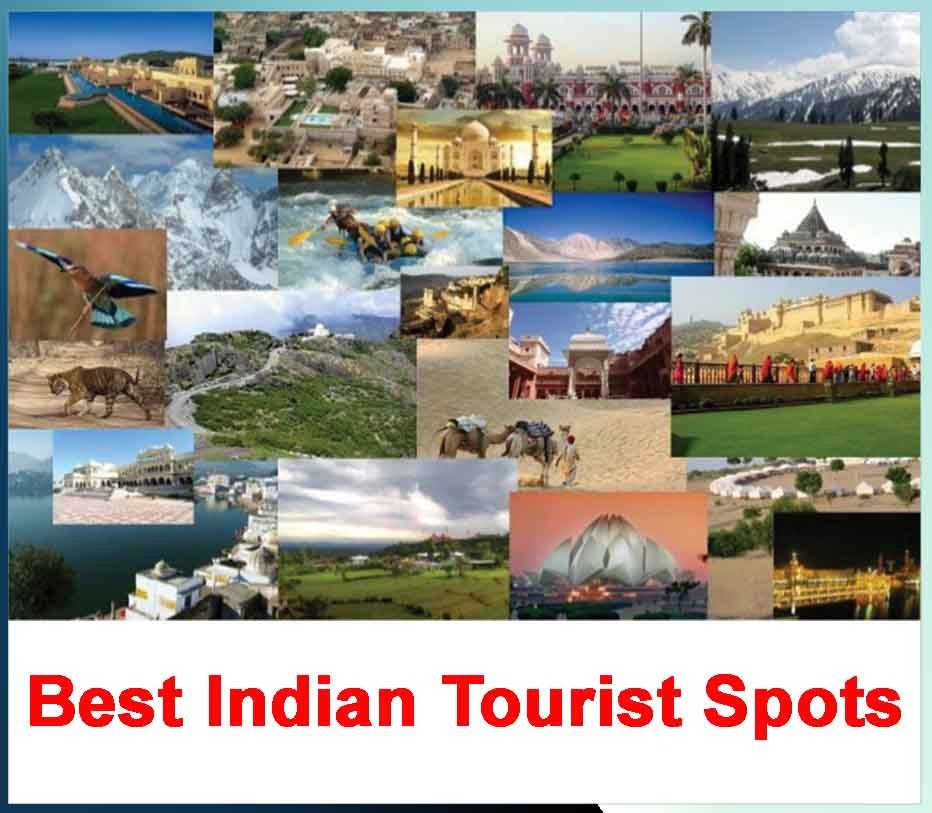 In our childhood, we used to plan to go to Grandmother's house or Maternal Uncle or Aunt's house after the long and boring study schedule of exams.
The two months long duration of vacation was mostly passed in the relative's house. That was for the recreation and change. Then the trend of going to nearest hills stations or religious places like Simla, Darjeeling, Hardwaar, Rishikesh and other places started.
After the introduction of 6th Pay Commission i.e. after 2006, the trend of tourism changed altogether. Several offers from the Tourist Agencies, tourism on EMI basis, enhanced LTC facilities to Government Servants have made Tourism a full-fledged Industry in India.
These days, tourism means not visiting the hill stations only, every State Government is planning and providing huge budget for this particular industry.
Even the desert of Rajasthan is a prominent Tourist destination now. Why to go abroad for tourism, as India itself is a country full of diversity? There are so many big and small tourist places that dot the country.
Moreover nowadays people want to visit even small tourist place where they can spend some days in peace away from the noise of the metro cities.
From the list of countless tourist places, we are discussing about a few destinations. They are:
Laddakh
Laddakh is also called Land of Lama and Little Tibet. It has been always considered to be a favorite destination for roaming and sight-seeing. But after the climax scene of the film 3 Idiots, it has become very famous. And now it has also become a honeymooner's tourist place also.
Simla
Shimla is called the queen of hills. It is the Switzerland of the middle class in India. If you happen to go by train from Chandigarh to Kalka, you will enjoy the journey to the hill station even more. Mall Road of Simla and Kufri are worth seeing. In the way you can see Parvanu, Kalka etc.
Kasauli
When going to Shimla from Chandigarh, after Kalka there is a separate turn which goes to Kasauli, a small hill station. It was an Army Headquarter during the days of the British Raj. But now tourists pour in because it is away from noise of Shimla and small hills attract the tourists. In the night when you see down you can see beautiful lights of Mohali. Only a small market and small hotel and lodges remind you being in distant remote hills.
Mandi (HP)
One way turns from Simla to Manali. In between comes a small place called Mandi. It is situated on both sides of the River Vyas. Recently it has been developed as a lovely tourist place. It has more than 100 temples. It is also called the city of Shiva. The nearest Airport is Palampur. Palampur is also famous for its Agricultural University.
Kullu
You must have seen the beautiful gardens of apples. Kullu is famous for its Firen, Porchu, Shawls and apples. Passing through the narrow roads in the hills you sense the lovely smell of apples. The people here are also famous for their red apple cheeks.
Manali
It is the place where Saint Manu meditated for years. Manali is named after Manu. It is a very beautiful and peaceful place to spend a few days.
Dalhousie
Green hills and white peaks with snow give a very beautiful view. It has rolling hills and peaceful valleys as centre of attractions for the tourists.
Srinagar
Dal Lake, Shalimar Bagh and Nishat Bag make Srinagar a perfect tourist spot.
Mount Abu
The only hill station between the deserts of Rajasthan, Mount Abu has been always the favorite tourist place. This is situated on the border of Gujarat and Rajasthan.
Kasauni
Kasauni is the nearest hill station to Delhi. Perfect picture view and peaceful atmosphere of Uttrakhand is now making it a favorite tourist place.
Udaipur
This city is famous as City of Lakes. This is called Venice of East and is one of the most romantic places for the newly married couples.
Munnar
Munnar situated in Kerala is famous for Tea Gardens and is a perfect destination for the tourists. It is called Gem of India due to its beauty. The places like tea gardens add beauty to this place. Besides this, the weather here is so pleasant that tourists are attracted towards this place. Hill journey without warmer is the specialty of this place. Besides this, it is ever green due to excessive rainfall.
Ooty
From Coimbatore, Ooty is very near. You can reach Ooty via Bangalore also. It is Kashmir of South. Tea Gardens of Ootyare very famous. In between there is a small hill station called Kannur. The train goes up to here. After that you have to go to Ooty by road. From the other side of Ooty, you can go down via Guddalore to Mysore.
Winter Destinations
Especially in the winter season, people plan to visit Southern part of India. You can visit Hyderabad. Here you can see several historical monuments including Chaarminar. The most attractive spot of Hyderabad is the Film City.
Most of the outdoor locations of films are shot in the Film City. In Tamil Nadu, You can see temples like Meenakshi Temple. In Chennai there is Marina Beach and other museums also.
In Karnataka you can visit Gol Gumbaj which is in Bijapur. It is said the voice is repeated 7 times in this historic and ancient Gumbaj. The Gumbaj is 44" diagonal. It has its historical value also.
This is the 2nd largest tomb of the World. This tomb was designed and built by the famous Vastukar or architect Yakut way back in 1656. It is said that the singers used to come here for singing.
When going to South Tour – Andhra Pradesh, Tamil Nadu, Kerala and Karnatka – it is advisable to go for a package trip which is economical and you can travel alone also.
Religious Tourism
ChaarDhaam
In summer, people visit ChaarDhaam – a journey of Gangotri, Yamnotri, Kedar Nath andBadrinath. Uttrakhand has been developed as Tourist State for married couples to Senior Citizens praying for MOKSH.
Seven Hills of Seven Devis
Himachal Government has made this yatra of Seven Devis and developed beautiful tourist spots near the temples of Mata Chandidevi, Naina Devi, Chintpoorni and Kangra Devi. J&K Government has declared the holy shrine of Mata Vaishno Devi as a place for religious tourism.
Kamakhya Devi in Assam
Assam is ruled by the Godess Kaamakhya Devi. It is the Tantrik Shakti Peeth of East. All the leaders from all over India come to this place to take the blessings of the Goddess, especially at the time of elections.
Jyotirlings
Somnath in Gujarat
Mallikarjun in Andhra Pradesh
Mahakaleshwar in Ujjain
Onkareshwarnear Indore
Kedar Nath in Uttrakhand
Bheemashankar in Maharashara
KASHI VISHWANATH in Varanasi
Trymbkeshwar in Naasik
Vaidyanath In Jharkhand
Nageshwar, Dwarika
Rameshwaram, Purum, Tamilnadu
Ghrashneshwar, Pune
People from India and abroad come to see Vijayadashmi in these religious places known as Jyotir Lings. We call it religious pilgrimage as at that time we have vacations and weather during this time is also favorable.
In different places festivals are celebrated in different ways. For example, Durga Puja in Bengal, Navratri in Gujarat with Garba, Ramlila in Delhi are known to all and these states attracts a large numbers of tourists from India and abroad. If you want to celebrate these festivals outside your home there are some options:
Bastar Dussera in Chatisgarh
Here Dussera is not celebrated as victory of Ram over Ravana. Here is it is celebrated to worship Daneshwari Devi as Maa Durga. This festival lasts for 75 days. The Tribes do cultural dances and music. You can reach here from Raipur to Jagdalpur to Dantewada.
Kullu Dussera
It is celebrated in historical Dhalpur Ground. Thousands of people bring their gods and goddesses. They worship Raghunathji. The local people sing Lok Geet and invite the tourists also. You can reach here via Delhi, Chandigarh, Shimla and Dharamshala.
Mysore Dussera
During Dussehra, all the streets of the city are decorated with light. There is a huge procession of Maa Chamundeshwari in the Golden Haud. Mysore Palace is also decorated beautifully with lights. Here Ravan is not set on fire.
Bananas Diversity
Dussera here is different from all parts of the country. You can see Ram Leela of Delhi, Durga Puja of Kolkatta and Ravan Dahan on the Ghats of Banaras and Ganga aarti Also. About 15 Kilometres from Banaras, 31 days programme is also celebrated.
– Sunil Mehta