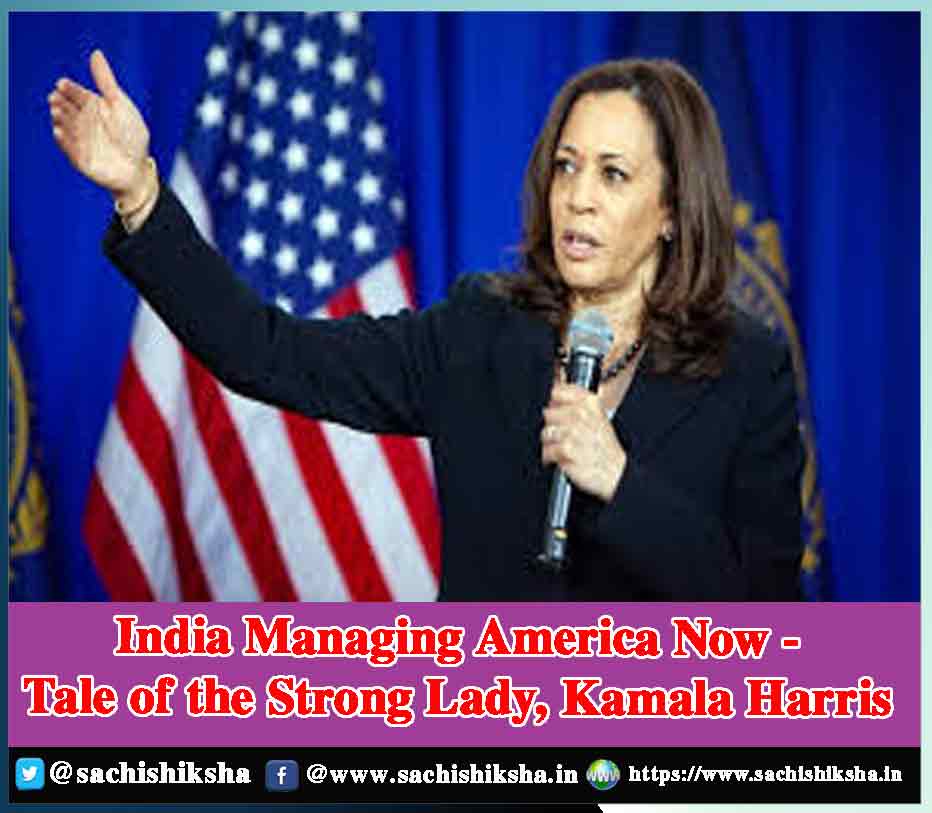 Can you imagine the world without the notable "Zero" existing in it. Without zero, much of our modern world would literally fall apart. The numeral system we are familiar with is usually credited to two mathematicians from ancient India: Brahmagupta and Aryabhatta. Since ancient times Indians have been on the forefront of major contributions in the world.
From the great Aryabhatta to Dr. A P J Abdul Kalam, India has become home to some of the most brilliant minds in world history. When it comes to doing business Indians seem to be leading in that field too. Ratan Tata, Mukesh Ambani, Anand Mahindra and Laxmi Mittal are some of the stalwarts that have made our country proud on the global map.
Today Indians continue to add value with their significant contributions to the growth and development of some of the powerful nations in the world like the U.S.
Indian professionals in the U.S. truly make India proud whether it is in the field of science, technology, business, astronomy or any other important sectors. America cannot overlook the esteemed contributions of notable CEO's with Indian origin who have shaped and provided impetus to the technological sector of the country.
Arvind Krishna (CEO, IBM Group), Sundar Pichai (CEO, Google LLC & Alphabet INC), Satya Nadella (CEO, Microsoft), Shantanu Narayan (CEO, Adobe Inc.), Sanjay Mehrotra (CEO of Micron Technology) and the list goes on. Equally admirable are the contributions of Indian Scientists in varied fields, Astronomers, Engineers, Physicists, Researchers and Academicians in America.
In the recent U.S. election the world saw one name emerging strongly, Ms. Kamala Harris. With Joe Biden winning the polls as the President, Kamala Harris goes on to adorn the title of the Vice President of the United States of America. With her strong Indian origins, India continues in an emphatic way, influencing one of the powerful nations of the world.
Harris graduated from Howard in 1986 with a degree in political science and economics. She then went on to attend Law school at the University of California, Hastings College of the Law. She graduated with a Juris Doctor in 1989, and was admitted to the California Bar in June 1990.
She began her career in the Alameda County District Attorney's office. She became the top prosecutor for San Francisco in 2003, before being elected the first woman and biracial person to serve as California's Attorney General in 2010, the top lawyer in America's most populous state. In her nearly two terms in office as Attorney General, Harris gained a reputation as one of the rising stars of the Democratic Party. She was elected as California's junior US Senator in 2017.
Her career achievements has mostly seen the title of first, so much that her story is quoted in many places as an inspiring story of many firsts. She is also famous for her reform efforts such as opting for life imprisonment without parole, to death penalty. Re-entry initiative wherein participants whose crimes were not weapon or gang-related would plead guilty in exchange for a deferral of sentencing and regular appearances before a judge over a twelve to eighteen month period, the program had many other criterion`s to be met by the participant – all related to self-reformation of the participants.
The Truancy (an action of staying away from school without good reason) initiative was another reform effort by Ms. Harris to reduce the city's sky rocketing homicide rate. This program was controversial when it was introduced but gained momentum. She also worked on Criminal Justice Reforms, Privacy Rights, LGBT Rights, Public Safety, Environmental Protection, Planned Parenthood and Sex Crimes. Ms. Harris has also authored two non-fiction and one children's book.
During the Obama era, she was popularly called the "female Obama". She is considered to be close to Barack Obama, the first black American President, who endorsed her in her various elections including that of the US Senate in 2016.
Just over a year ago, as the senator of California hoping to win the Democratic nomination for presidency, she launched a strong attack on Joe Biden over race during a debate. Many thought it inflicted a serious blow on his ambitions. But by the end of the year she stepped off the campaign and re-emerged – from Joe Biden's adversary to his ally. Joe Biden turned the spotlight on the 56 year old by putting her on his ticket.
"A Biden Harris ticket would send a message that no door is closed to Indian-Americans in public life, at a time when we are beginning to flex our political muscle," he wrote. Around 1.3 million Indian-American were voters in this year's election, with nearly 200,000 in key states like Pennsylvania and 125,000 in Michigan. It is believed that Indian-American voters played a crucial role in the key states of America.
Kamal Harris was born in Oakland, California, to two immigrant parents – an Indian born mother and Jamaican born father. Her parents divorced when she was five and she was primarily raised by her Hindu single mother, Shyamala Gopalan Harris, a biologist, PH.D holder and civil right activist. She grew up engaged with her Indian heritage, joining her mother on several visits to Madras (now Chennai), India.
She says that she has been strongly influenced by her maternal grandfather P V Gopalan, a retired Indian Civil servant whose progressive views on democracy and women's rights impressed her. Harris has remained in touch with her Indian aunts and uncles throughout her adult life.
Harris spent her high school years living in French speaking Canada while her mother was teaching at the McGill University in Montreal. Her mother told her growing up, "Don't sit around and complain about things, do something, which is what drives Kamala every single day.
On her victory speech Kamala Harris specially acknowledged her mother who had arrived to the US at the age of 19. Remembering her mother's tough life, Harris said that she worked around the clock to make it work for her and her sister Maya. Kamala Harris said that her mother taught her to keep her family at the center but also see the world beyond themselves. She said her mother taught her to be conscious and compassionate about the struggles of people and that public service is a noble cause. And that led her to become a lawyer, a District Attorney, Attorney General and a United States Senator. She further states that her mother taught her that service to others gives life a purpose and meaning.
With such powerful source of compassionate, courageous, wise parenting, a strong lady such as Kamala Harris was reared to have an assertive, progressive and powerful influence on the USA and the world over.
India continues to influence the world with its intellectual powerhouse, family centered values, humanistic approach, an optimistic view towards adversities – all wrapped in the traits of compassion, wisdom and courage. This robust combination of heart and mind emerging from India goes on to create ripple effects around the world.