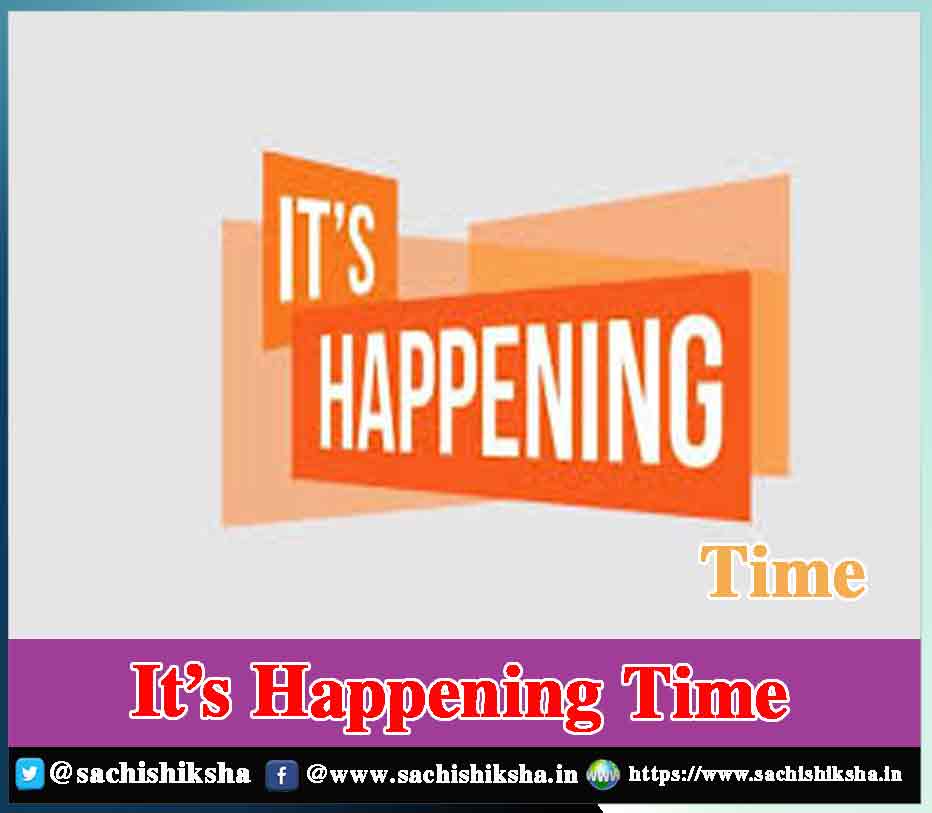 A few years ago, analysts coined a new name 'the China peak' for the country emerging as a global exporter. Now with growing anti-Chinese sentiments incited as a result of the Covid-19 pandemic China seems to lose its monopoly.
The shift has raised speculations that Beijing has reached the limits of its export domination. This will be a deadly blow to the Chinese administration, even allowing others to increase their shares in global trade.
But the big question which still remains is whether India will be able to gain the due share from China and emerge as a stronghold for trade in the South Asian Subcontinent?
The world seems largely dependent on made-in China raw materials and goods, but nations over the world are today rethinking trade ties with the country. Australia has already raised voices for an inquiry into the origin of the Covid-19 virus.
Germany and Britain are still speculating anew about inviting the tech giant-Huawei, another Chinese multinational company.
Donald Trump has already been rallying for Anti-Chinese campaigns due to the contagion and is seeking to punish the country for the same. The global backlash is building against Xi Jinping's supremacy and few other countries want to sue Beijing for damages and reparations.
This resulted in increased momentum towards the blowback and growing mistrust of China in European and African markets, undermining China's image of a 'generous global actor'.Beijing, never receptive towards criticism, responded aggressively displaying a fierce approach to public relations, even adopting a 'Wolf Warrior' diplomacy, named after a movie which shows Americans as baddies culminating in the demise of the evil forces.
The aggressive approach would only seed misgivings for the country in addition to damaging its own interests. Chinese politics have derailed its ambitions in an untroubled rise as an emerging superpower.
Working on the same lines, recently the Indian government held a high level meeting to set in motion a strategy to alienate the concept of 'made-in-China' and ensured fast track efforts by tapping into the palpable global rage against the East Asian country, as a consequence of the viral outbreak. China's close allies such as Japan have also considered options to diversify their manufacturing and supply chains to newer destinations which India can reap benefits from.
Japan even announced a package of $2.2 billion aiding its manufacturers, in shifting production out of China. The government is working on addressing its disabilities across pharmaceutical and automotive sectors and establishing India as an alternative to Chinese hub of manufacturing for global and local market sectors.
The proposition which is being worked upon is to spur economic development, increase employment opportunities and earn valuable foreign exchange, making India as an export hub. The Indian mindset is aware that almost all countries are reeling in the after effects of the Covid-19 outbreak, while some are still in the midst of it and this massive jolt will flame anti-Chinese propaganda.
Therein exists a need to diversify production lines which can be cashed upon by India, as India continues to be the fastest growing trillion-dollar economy in the world and the fifth largest overall. These staggering numbers would surely win over world leaders as India is considered as a sweet spot.
India has kick started such efforts but has been focusing more on the electronic segment of manufacturing. The government even notified three schemes with incentives totalling Rs.48000 crore to boost mobile phone manufacturing, the main aim being attracting smartphone tech giants – Samsung, Apple, One-plus among others.
Though Covid-19 continues to wreak havoc but in less than four weeks Reliance Jio has struck deals with leading technology giants and private equity firms of the likes of Facebook, General Atlantic, Vista Equity and Silver Lake.
The Atmanirbhar Bharat Abhiyanwill give India the much needed flip encouraging and promoting Make-in-India manufacturing, substituting imports of low-cost technological implants from other countries.
China's agriculture and consumable items like tea, horticulture and floriculture could see a big downfall, so investment in food processing related industries could be a big opportunity for India as trade moves out of Chinese dominance. Concentrating on raw materials and initial costs and making these more manufacturing-friendly would play an important role in ensuring easy transition from Chinese Yuan to Indian Rupees.
The Union Finance Minister concentrating on trade sector announced a special package to power PM Modi's Self-reliant Indiamantra. Collateral free automatic loans upto 03 lakh crore implies that not even SMEs would be burdened by the additional debt to pay even the principal component.
Subordinated debt of Rs 20,000 crore would be allotted to revive stressed MSMEs facing equity issues. The very definition of MSME would change to increase a greater coverage apart from which difference between manufacturing and service MSME shall be removed.
Though it is still very early to predict such things but with proper planning and strategies India stands a fair chance in climbing the ladder of world trade. Let`s hope for the best, maybe India's happening time has started.
Follow us on Facebook, Twitter, LinkedIn Instagram, and YouTube to get more updates related to Sachi Shiksha – The Famous Spiritual Magazine in India. Also Read Our Hindi and Punjabi Editions.