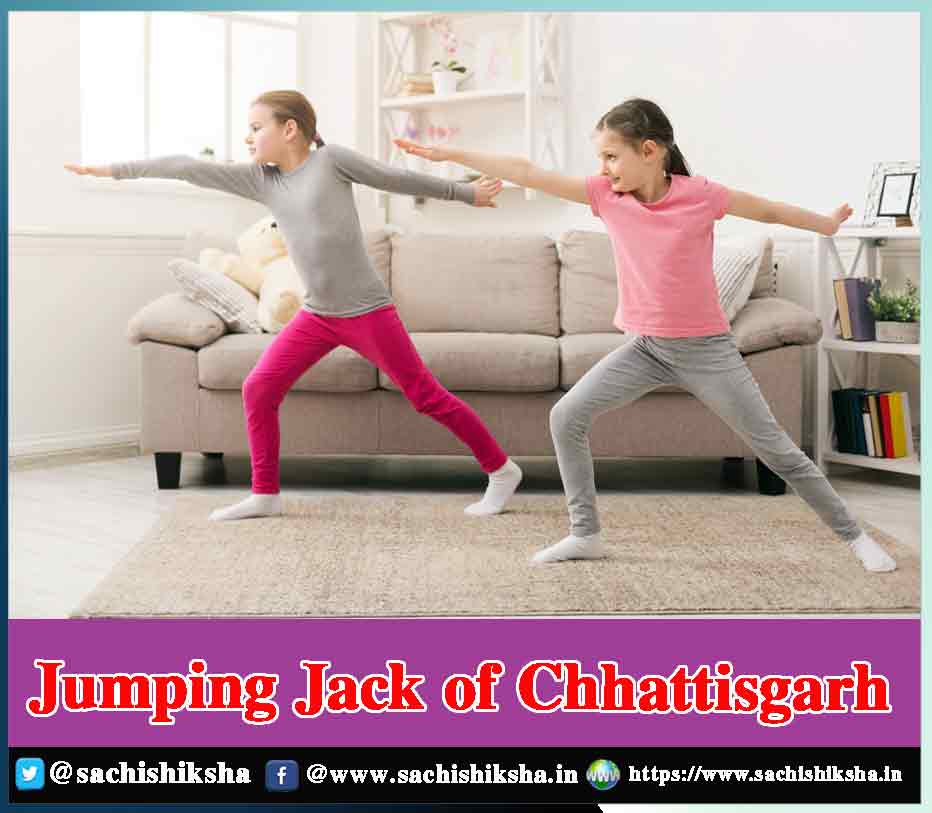 Imagine stepping on a stony surface which wobbles and shakes as you move forward, somewhat giving a trampoline like experience! Without an actual earthquake tremors can be felt. Trust me on this I am not joking, though at first when I heard about this place I considered it as some local folklore and dismissed it altogether until recently when I had a chance upon visiting it.
I am talking about Jaljali, in Mainpat, also known as Chhattisgarh's Shimla, situated about 250 km from Bilaspur. But don't be surprised if someone calls this place as Daldali also because there are many variations for this unique place's name. I was in constant amazement trying to figure out what in reality was happening but still I have no clue.
Mainpat is an underrated hill station with deep valleys, picturesque waterfalls, dense rivers, untouched rivulets and lush green pastures. This hill station has been completely untouched away from the continuous throng of tourists and receives a relatively smaller influx of tourists. This region is even considered as mini Tibet owing to its huge Tibetan population and general influence over the area. This area sees a confluence of diverse traditions and cultures adding to the quaint little village's charm.
Also Read: An Unique Cameo of Indian Tourism Sirpur – Chhattisgarh.
Way to Jaljali
To Reach Jaljali one has to reach Mainpat. Jaljali is 10 km away from Mainpat. The nearest airport is Raipur, the capital city of Chhattisgarh, about 380 km from Mainpat and the nearest railway station is Ambikapur over 80 km far. Even buses and taxis are available from Ambikapur to Mainpat and Jaljali. The road track is a bumpy ride with occasional rough patches in between and more so upon approaching Jaljali.
Experience at Jaljali
On reaching the destination a couple of food shacks can be seen serving the few tourists venturing in this direction. A large board in Hindi reads Daldali, thus confirming that we have reached the correct spot. A warning board also mentions the risk of venturing too deep in the bog and being careful when taking selfies and pictures .
Walking a mere fifty meters one comes across a vast open space resembling a massive football field, in fact large enough to fill three football fields. On approaching the field one would not be able to distinguish something extraordinary but suddenly out of the blue taking a few steps vibrations on the ground can be felt. The intensity of these vibrations are maximum on moving towards the centre of the field.
Moreover these are not actually vibrations but the ground bounces with the footsteps. Jumping with a group would make the ground bounce more violently as if it was not solid ground but a land filled with a thick jelly. It seems that the whole flat ground is like a thick layer of soil floating on a water layer making it bouncy yet not letting anyone sink through it.
Related Articles:
All You Need to Know About Damdama Lake, Before Your Tour!
Even though it seems fun and most sections of the ground have a top hard layer some portions of the land have a very soft layer on the top as well. If by chance your leg happens to get stuck in these sections then it will sink in the sand so avoid sections that look wet and dark as these sections have a porous top layer. So, it`s best to avoid these spots. The locals also warn you to not venture too deep the open field as going further down there are bigger patches of these soft and tricky spots.
In scientific explanations Jaljali or Daldali is a bog, a wetland of soft and spongy ground partially formed over the years by decaying plant matters. This generally happens when a lake gets filled by plant materials and on their death, these get accumulated within the lake. The lake soon gets overcrowded and moss also appears thereon. These decaying plants release acidic chemicals which make them appear soggy and prevent them from mixing in the soil, which finally makes the bog.
Best season to visit
The best time to visit is during monsoon and winter months. One can truly experience the invigorating and cool atmosphere of hills during these months with outspread greenery and sweeping view of the hills.
Tips for visiting Mainpat
Avoid visiting this place in summer months as the water bodies dry up and the climate becomes a notch high than most expectations. Travelling to Mainpat and Jaljali after sundown is not recommended as the road from Ambikapur isn't that great and may become difficult to traverse in the dark. The area lacks street signs and directions deployed for tourist attractions.
Go the traditional way by asking locals as Google Map would be of little help here and cellular networks in the hill station are not very strong, so relying on the internet is not recommended.
Mainpat is also famous for the nearby 'Ultapani' a spot which defies gravity and where water flows upwards. A must visit place which till now has no scientific backing for this weird phenomenon.
Jaljali in itself is a 'mind-boggling' place (pun intended) and describing in words would not do justice , hence visit it soon and experience the magic which this dreamy land holds!
Follow us on Facebook, Twitter, Instagram, and YouTube to get more updates related to Sachi Shiksha – The Famous Spiritual Magazine in India. Also Read Our Hindi and Punjabi Editions.