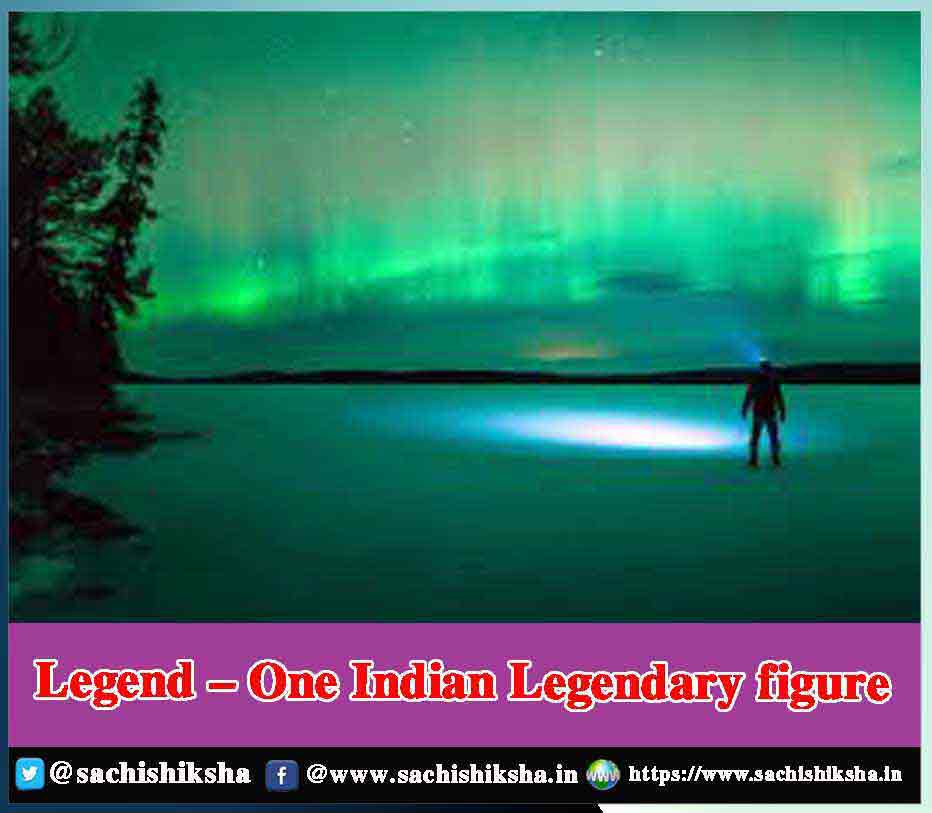 It was a chilly night in the summer of 1987 and the temperature was minus 50 degree. Siachen, the world's highest battleground (around 24000 ft) was about to witness a tale of exemplary bravery shown by Param Vir Chakra awardee Honorary Captain Bana Singh at the Quaid Post, later renamed in his honour as the Bana Post.
The ParamVir Chakra awardee Bana Singh hails from Jammu and Kashmir. He was born in 1949 in Kadyal district of Jammu and Kashmir. His father was a farmer, though many of his uncles were in the Indian Army, always told the young Bana Singh to join the armed forces and serve the nation.
His father was of the opinion that a farmer's life is unusually very harsh while soldier's life brings prestige. Since then the young Bana Singh would become extremely happy on seeing army officers and jawans. His love for the country and father's words had a huge impact on his mind. So he joined the Jammu & Kashmir Light Infantry on 6 January 1969. Learning mountaineering at the High Altitude Warfare School in Gulmarg, BanaSingh was perhaps training for fighting the battle of his life.
Ironically Siachen in Balti language refers to a land with an abundance of roses, but India and Pakistan both claim sovereignty over the region and hence Siachen becomes the unwanted battlefield. One of the harshest habituated regions witnesses freezing temperatures often dropping to -60 degrees in winters, high speed winds and is characterized by fatal altitude related ailments such as frost bites, hypoxia and hypothermia.
Where a person's sweat becomes his greatest enemy, to fight and win a battle is not a trivial task. It requires a legend to step forward and take matters in one`s own hands.
India had started Operation Meghdoot from 1984 by acquiring Siachen posts in Saltoro range including the essential Sonam Post and the helipad beside it, but things took an ugly turn when Quaid Post (the title of Muhammad-Ali-Jinnah, "Quaid-e-Azam") was acquired by Pakistan. A strategically important point in the Saltoro, Pakistan had killed our two soldiers in April of 1987. When Second lieutenant Rajiv Pandey made an unsuccessful attempt and got martyrdom, Operation Rajiv was launched.
NaibSubedarBana Singh was handpicked to lead the attack when earlier 2 attacks had failed. From Sonam post the hazy outline of Quaid Post at a height of 21153 feet could be seen. Bana Singh and his men started the ascent, cutting through the snow,pulling them up by the rope. Though they were travelling in day but the fog, snow and gusty winds made no difference in dark or light. Bana Singh alone led his men along the dangerous route, inspiring them with his courage and leadership.
Despite the extremities of weather Bana Singh and his men reached Quaid Post. Instantly lobbing hand grenades into one of the bunkers,Bana Singh charged at the enemy. Using the element of surprise he and his men completely took over the scene firing from their light machine guns and either killing their enemies or forcing them to retreat back into Pakistan .
In a moment of intense firing his seniors asked Bana Singh to capture the enemy alive but Bana Singh valiantly replied "Sir, these are not my cousins". Bana Singh was possessed to bring glory to the Indian camp and avenge Pandey and his men. Not only did Bana Singh attack the enemy post but also ensured that his wounded comrades could be given necessary first aid and evacuated from the battlefield. At last the post was captured and the last enemy felled. Bana Singh along with his men had accomplished a feat which was close to impossible because of the adversaries of unfavourable weather.
The post was renamed after the living legend as "Bana Top" and Bana Singh was awarded the ParamVir Chakra (highest gallantry award for Armed forcesin the times of War).The citation of PVC read –
"NaibSubedarBana Singh volunteered to be a member of a task force constituted in June 1987 to clear an intrusion by an adversary in the Siachen Glacier area at an altitude of 21,000 feet. The post was virtually an impregnable glacier fortress with ice walls, 1500 feet high, on both sides. NaibSubedarBana Singh led his men through an extremely difficult and hazardous route.
He inspired them by his indomitable courage and leadership. The brave NaibSubedar and his men crawled and closed in on the adversary. Moving from trench to trench, lobbing hand grenades and charging with the bayonet, he cleared the post all intruders. NbSubedarBana Singh displayed the most conspicuous gallantry and leadership under the most adverse conditions."
PVC Captain Bana Singh retired after 32 years of exemplary service to the nation. Following his footsteps, his son Rajender Singh has also joined the Indian Army. Today PVC Captain Bana Singh doesn't acknowledge his act in Siachen as an act of bravery.It is actually a symbol of his extreme modesty and gratitude to the nation. He makes one feel that his achievement was a part of a soldier's everyday duty. He showed that man can achieve whatever he determines even in the lack of resources or in adversaries by his sheer will power and grit determination. Winning against odds is symbolic of a legend.
Singh, the living legend has built a legacy for the Indian Army that will likely withstand the test of time.
It is hence rightly said "Heroes get remembered but Legends never die."
Follow us on Facebook, Twitter, LinkedIn Instagram, and YouTube to get more updates related to Sachi Shiksha – The Famous Spiritual Magazine in India. Also Read Our Hindi and Punjabi Editions.