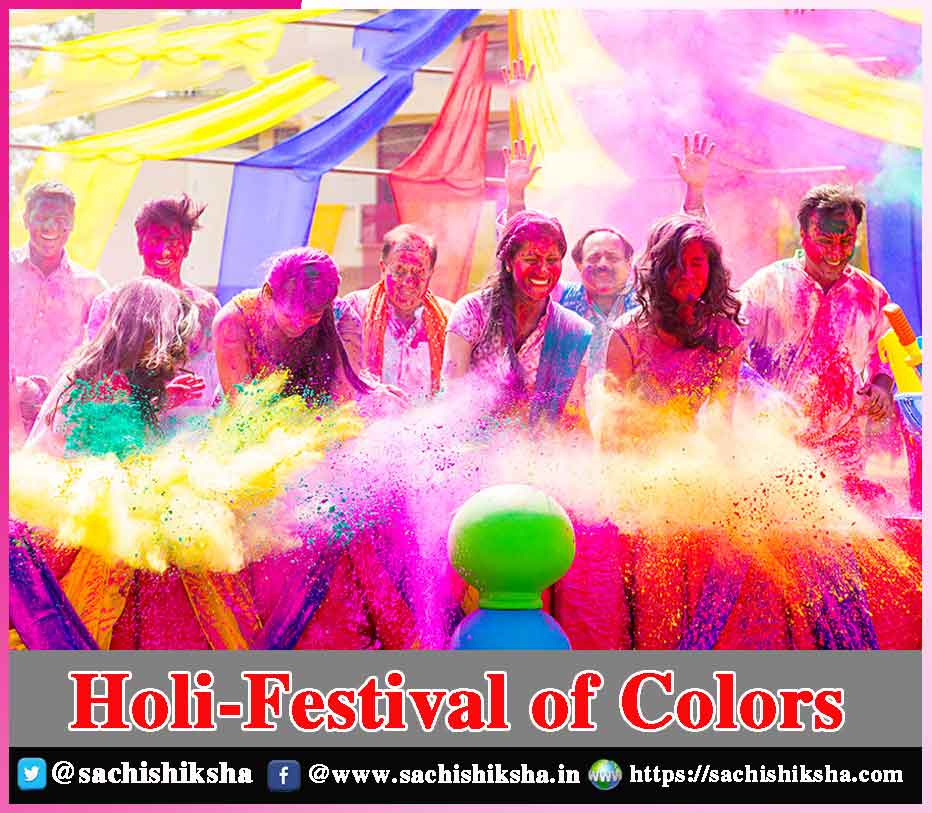 Holi Festival of Colors
Introduction:- Holi is one of India's most cherished and recognized festivals, and it is observed in nearly every corner of the country. It is also sometimes termed as the "Festival of Adoration" as on this day individuals get to gather with dismissing all grudges and all forms of unpleasant feelings toward one another.
The grand Indian festival is held one day and one night, beginning in the evening of Purnima, or the Full Moon Day in the month of Falgun. On the first evening of the festival, it is known as Holika Dahan or Choti Holi, and the next day is known as Holi. It is known by many names in various regions across the nation.
Also Read:
Symbol of Victory of Good Over Evil:-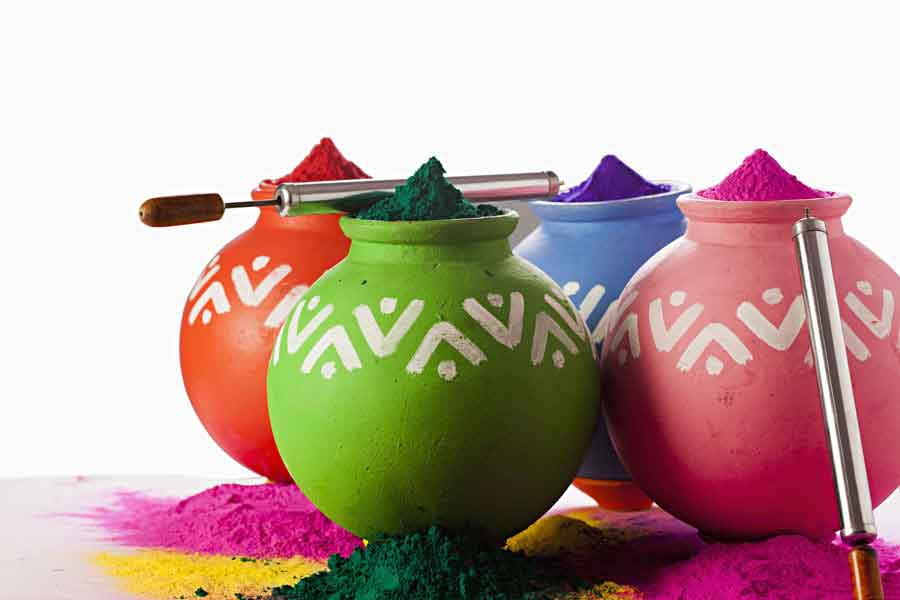 The brilliance of colors infuses a great deal of optimism into our lives, and Holi, the festival of colors', is a day worth celebrating. Holi is a well-known Hindu holiday that is observed with great joy and excitement throughout India. The tradition begins with the burning of the bonfire one day before Holi, and this process represents the victory of good over evil. They mingle with colors with their family and friends during Holi, and in the evening, they demonstrate affection and reverence to their loved ones with Abeer and Gulal.
Holi Honoured By Aryans:-
Holi is an ancient Indian festival that was initially called as 'Holika'. Historians think that all Aryans honored Holi, but especially in the eastern part of India. Holi is thought to have flourished many millennia before Christ. Yet, the festival's significance is thought to have evolved over time. Earlier, married women performed a particular rite for the joy and well-being of their households, and the full moon (Raka) was adored.
Ancient References to Holi Celebration:-
The Holi celebration is also referenced in the carvings on the walls of historic temples. There are numerous additional paintings and murals in mediaeval Indian temples that depict Holi in pictorial form. A Mewar picture from around 1755, for example, depicts the Maharana with his courtiers. A happy dance is going on while the monarch bestows gifts on some individuals, and in the centre is a pool filled with colorful water. A Bundi miniature depicts a king perched on a tusker, with damsels sprinkling him with gulal (coloured powders) from a terrace overhead.
Mythology of Hiaranyakashyap:-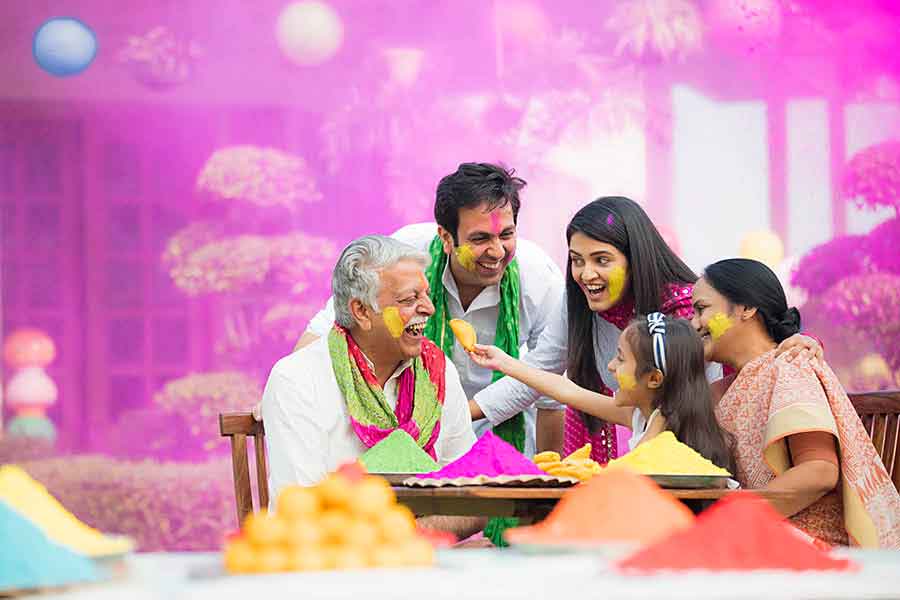 Holi Purnima is also observed as Shri Chaitanya Mahaprabhu's birthday in several regions of the nation, particularly Bengal and Orissa (A.D. 1486-1533). Yet, the actual translation of the term 'Holi' is 'fire'. There are several traditions that describe the origin of this name, most famous of which is the mythology related with the demon king Hiaranyakashyap. Hiaranyakashyap desired everyone in his realm to serve just him but to his severe regret, his son, Prahlad became a devoted follower of Lord Narayana.
Hiaranyakashyap directed his sister, Holika, to embrace a raging fire while holding Prahlad in her lap. Holika had a blessing that allowed her to approach flames without suffering any harm. She was unaware, however, that the favor only worked when she entered the fire individually. As a result, she suffered the punishment for her evil intentions, whereas Prahlad was spared by the God's favour for his tremendous dedication. As a result, the holiday commemorates both the triumph of virtue over wicked and the success of dedication.
Legend of Shri Krishna:-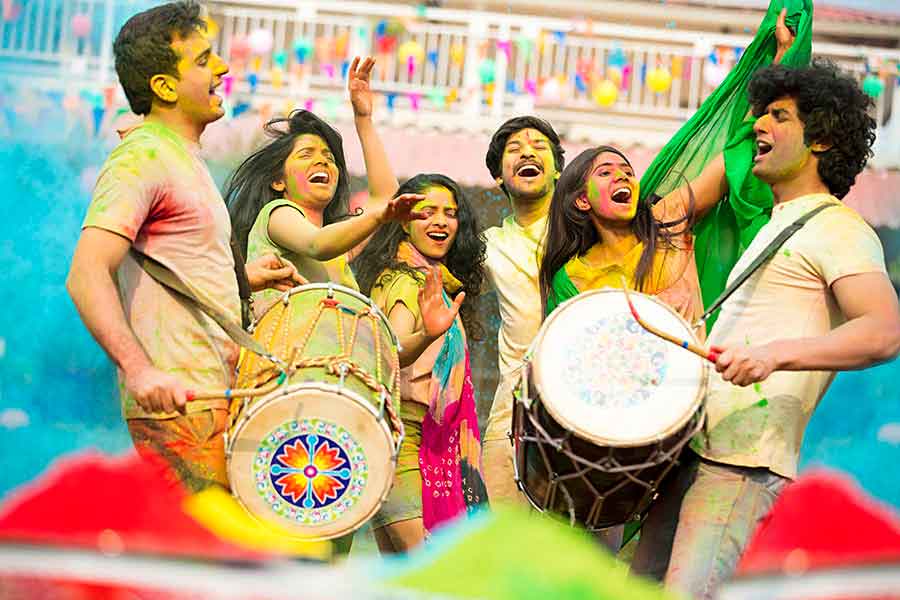 The legend of Lord Krishna is also related with color playing, as the Lord began the practice of color play by applying color to His beloved devotee Radha and other gopis. The show gained greater popularity among its audience and became a ritual. Other tales related with the event include the legends of Shiva and Kaamadeva, as well as Rakshasa Dhundhi and Pootana.
Holi-A Colourful & Flashy Event:-
Even though being such a colorful and flashy event, Holi has many aspects that make it so significant in our lives. Although they might not be immediately evident, a deeper look and a little thinking will demonstrate the importance of Holi in much more respects than one. There are numerous reasons, spanning from socio-economic to religious to biological, for which we ought to thoroughly appreciate the holiday and embrace the causes for its festivities. As a result, when it is time to Holi, do not hold back and actively participate throughout every tiny rite linked with the holiday to greatly enjoy the festivities.
Holika Bonfire:-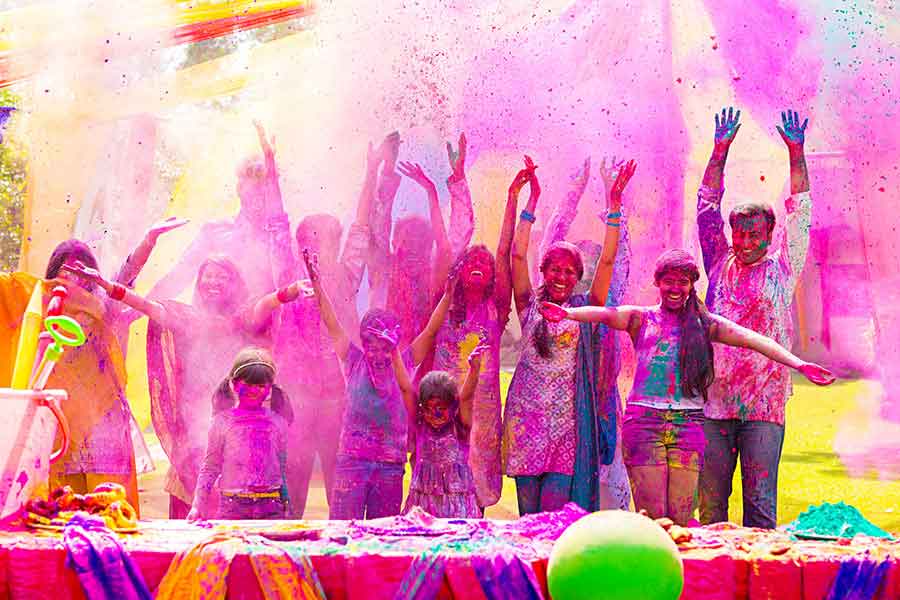 Ceremonies of the traditional celebration of Holi are meticulously performed every year with respect and devotion. A few days prior to the occasion, people begin collecting wood for the burning of the Holika bonfire at the city's main junctions. This guarantees that a massive pile of wood is gathered at the time of the real feast.
Playing With Colours:-
The ritual of playing with colors is very prevalent in north India, and there is no parallel to the Holi celebrations in Mathura and Vrindavan. Holi is also celebrated with zeal and glee in the states of Maharashtra and Gujarat.
Worshipping of Kaamdeva:-
Those in southern India, on the other hand, follow the custom of worshipping Kaamadeva, the loving god of Hindu mythology. People seem to believe in the tradition that tells of Kaamadeva`s tremendous devotion when he launched his love arrows on Lord Shiva to interrupt his concentration and arouse his attention in mundane matters.
Get-togather in the Evening:-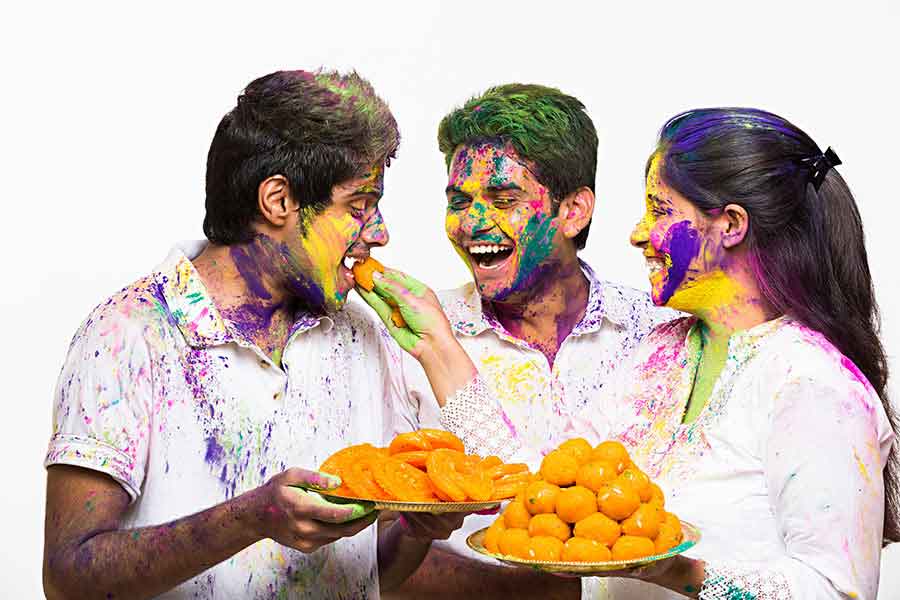 Following an interesting and enjoyable day, people get a little calm in the evening and meet up with relatives, exchanging sweets. Many cultural organizations also arrange Holi special social affair to promote peace and fraternity in community.
Avoid Environmental Pollution During Holi-
The joyful festival of Holi is intended to welcome the arrival of spring time, and the colors used in Holi are intended to represent the varied shades of the spring season. But, in current times, Holi does not represent for all that is wonderful. Holi, like many other celebrations, has become too commercialized, loud, and another cause of environmental degradation. To de-pollute Holi and restore it to its natural form, many different social and environmental organizations are suggesting a restoration to even more natural ways of enjoying Holi.
Conclusion:- It is expected that this article will aware people about the numerous negative consequences of Holi festivities and now individuals will enjoy a sustainable and environment friendly Holi! Happy Holi! Happy Holi! Happy Holi!