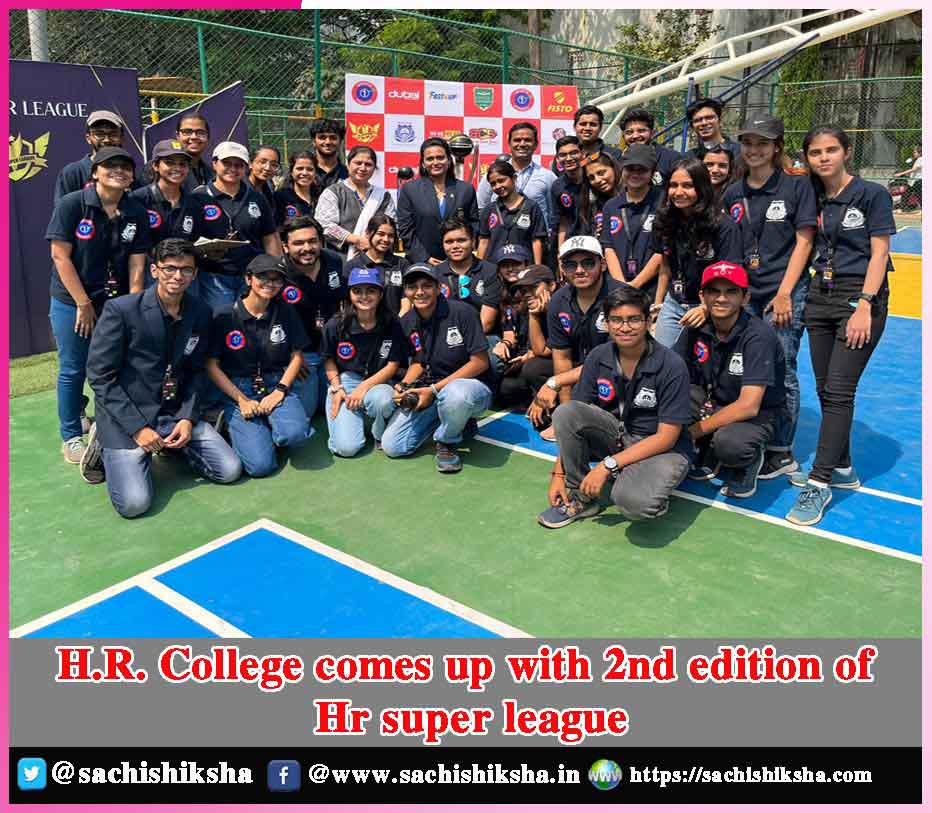 H.R. College comes up with 2nd edition of Hr super league
The thrill of competition, the excitement of victory, and the agony of defeat. These are the hallmarks of any great sports tournament. With these hallmarks, The Sports Council of H.R. College is coming with the 2nd edition of it's very own Sports tournament H.R. SUPER LEAGUE.
In an exclusive conversation with Sachi Shiksha magazine, college representative Tania told that it is an Inter-Collegiate tournament which consists of, T20 Season Ball Cricket Tournament for boys and Volleyball Tournament for boys & girls.
This league brings together the best teams from different colleges all over Mumbai. With top notch players and exciting matches, this league promises to be an unforgettable experience.
HRSL conducted it's opening ceremony at Shishuvan Pavilion, Matunga on 10th March, 2023. The Finals of Volleyball is scheduled to happen on 15th March, 2023.
The league matches for Cricket began simultaneously at Oval Maidan, Churchgate. The Final Match is going to be an auspicious night match, which is to be held at Police Gymkhana, Marine Lines followed by closing ceremony on 16th March, 2023.
Since the best teams all over Mumbai are participating, it's going to be a jam packed tournament with a footfall of more than 500 people.
In conclusion, H.R. Super League promises to be a thrilling experience for Cricket as well as Volleyball fans!