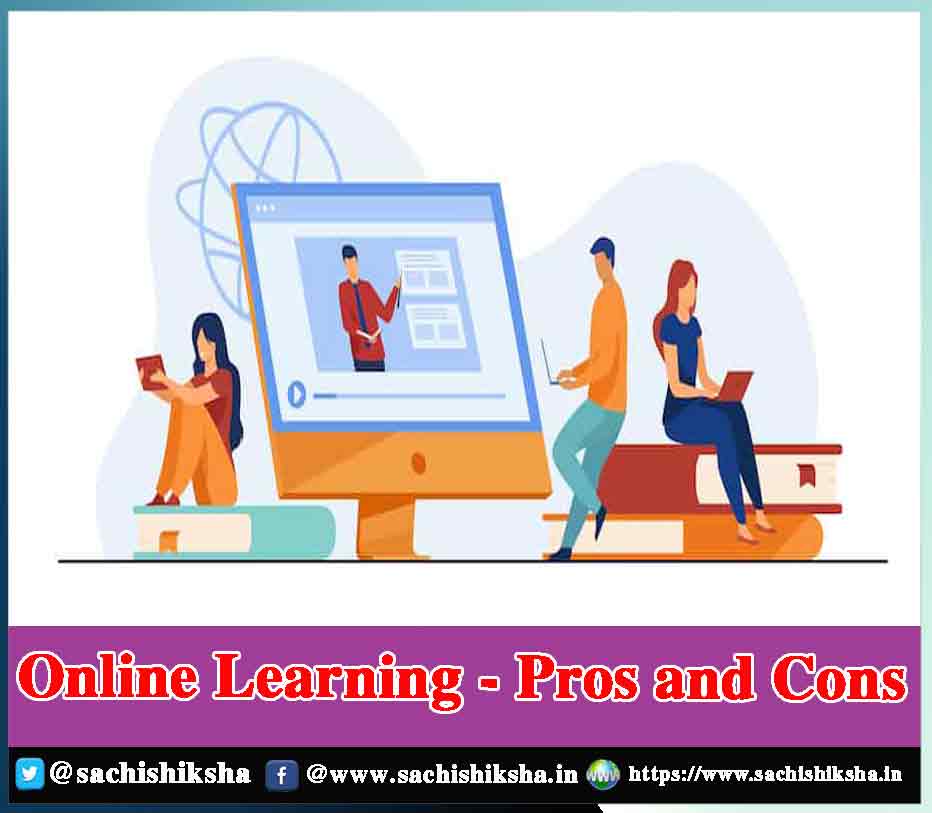 Online Learning- Pros and Cons
As the Covid-19 scare struck the world in 2020, all the educational institutions were forced to close down for an unknown time.
In such a time, online education which was most popular among a particular sector emerged as the lone option for studies for the school and college-goers.
Students across the world experienced the unexplored territory of online learning. The transition from in-person classrooms to online classes has been an uphill battle for the students. However, senior teachers too had their share of struggle as it was a new avenue for them to conquer. Learning and upgrading to the latest technologies at disposal like making a slideshow presentation or creating a meeting link online at a time when they were not even well versed with basic software like MS word had been a tough game for the senior teachers as well.
However, technological advancements like Google Meet, Google Classroom, Zoom, and others have made online learning more accessible for traditional schools, coaching classes, and colleges. As most schools and colleges are reaching out to the students through online classes in these difficult times, it seems that online education is the new norm.
Even though it has now been accepted as the new form of teaching, there are some drawbacks that one cannot forget. Like every other teaching method, online learning has its pros and cons too.
Also Read: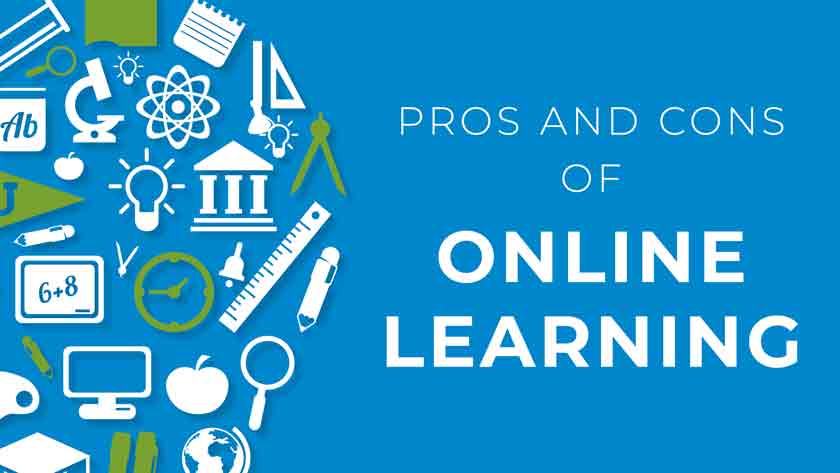 Here are a few listed for you:
Can be Accessed Anywhere: With the usage of wifi and other high-speed internet services in most urban households these days, online learning gives students the benefit of learning from the comforts of their homes or from anywhere in the world. This saves a lot of time too not only for teachers but also for the students as neither have to travel anywhere for online classes.
Low Cost: Virtual classes are a cost saver method for education institutes as well as students. As institutes had to reduce fees compared to the physical classes, maintenance and electricity cost for buildings also reduced vice-versa, students can find most of the learning material online instead of purchasing books for the same purpose. Other costs like uniforms, bags, travel, etc also saved hence making online education more affordable for the masses.
Numerous Learning Options: Online education knows no boundaries. Teachers teaching through the online method take the help of various tools like videos, PPT, graphics, and much more to make students understand better. It serves as a more interactive form of teaching gaining more attention from the students.
Enhancing Technical Skills: A major benefit of online learning is that it enables students and teachers to grow further technically. As technology keeps on modifying, it up-skills the ones using it as one learns new tools, functions, software, and much more.
Confidence Building: During the online classes even the timid ones in the classroom who are hesitant about asking any questions are also likely to gain confidence and interact in the sessions. Asking questions face to face in a classroom full of around 40 students can be scary for some students but clarifying their doubts sitting before a computer screen can sound like a better option for them.  
Cons
Technical Glitches: In India, many do not have easy access to the internet. While online education up-skills the stakeholders, it also comes as a challenge for them. Having a proper internet connection, a system (smartphone or Laptop/PC) are a must for online learning. Even in the urban areas, it becomes difficult to find uninterrupted internet service, villages are far off from smooth internet facilities.
Increased Screen Time: The back-to-back online classes to cope up with the lagging syllabus are a common story for the students of all grades. This has resulted in excess exposure of laptop or smartphone screens for the students. The continuous use of screens discomforts the eyes and many students have started facing issues like low eyesight, headaches, eye pain, etc.       
Less Socialization: Most students enjoy being in school with their friends and like being in classrooms and playgrounds with them. However, in online education, there is a lack of face-to-face interaction limiting the social aspect of schooling.   
Individual Attention: Many learners are fond of the personal relationship they get to share with their teachers. In physical classroom dynamics, teachers can easily give individual attention to students compared to online classes as most of the time students switch off their cameras not letting the teachers know what's happening on the other side of the screen.
Cheating: Like physical classes, there are exams and assignments for students in e-learning as well. But with no means to monitor each learner individually, it's easy for online students to cheat without letting the teacher know.
Looking at the pros and cons of the online learning system which is the most modern method of learning with limited resources during this Covid crisis, it is not accessible or affordable for everybody.
Many have been welcoming this transition while there are quite a few who are doubtful about the efficiency of online learning. However, the time has proved that if in used a correct manner, online learning can be a boon for society.