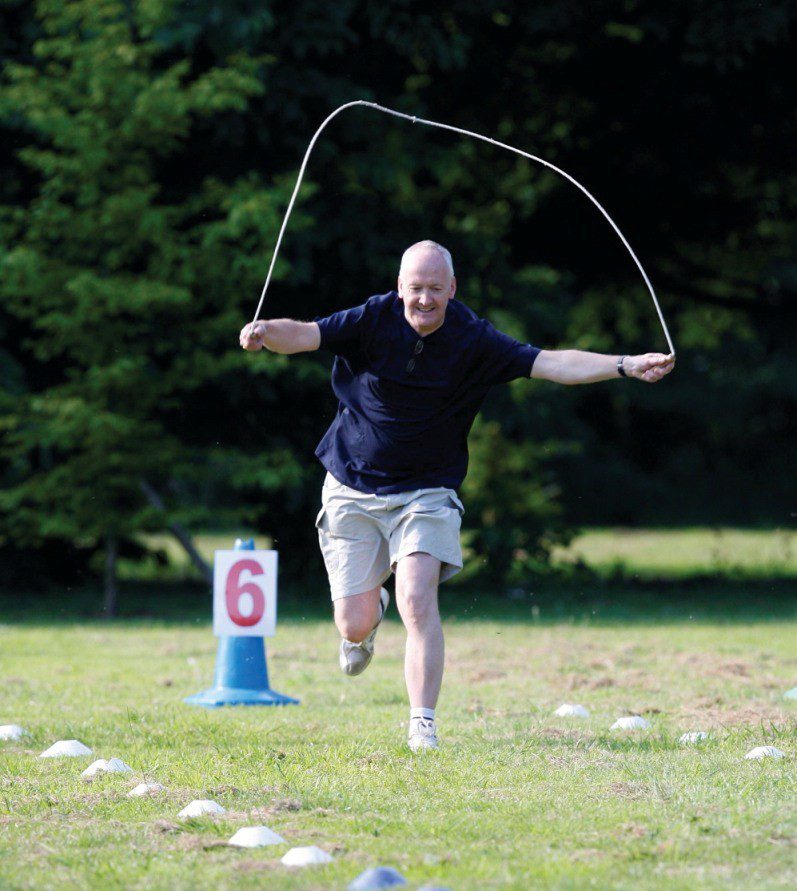 Skipping is a good exercise, usually considered a game of girls, but now it has gained a new proportion of workout amongst people as in western countries. Just a 15-minutes skipping is in itself a complete exercise of body. Regular skipping reduces obesity and maintains figure.
It is a good exercise of foot, ankles and wrists that makes a man strong. Skipping is a useful multi-purpose tool for children. It builds up body, grows height and stimulates their appetite. It accelerates the blood flow.
But, the patients of heart, kidney & liver need to consult doctor before skipping.Grassy plain ground is fit for skipping. Uneven hard surface is likely to cause injury to feet and knees. Good quality sports shoes are preferable to avoid injuries. Skipping barefooted or with slippers is also harmful.
You need to warm up your body with light exercise like jogging before skipping.
Keep your body erect while skipping.
There is no hard & fast rule regarding it. You can do it as long as you can but excessive skipping can harm your feet as excess of everything is bad.
Skipping time should be gradually increased. Too much skipping right from the beginning is harmful. Take 50 to 100 jumps for at least a week regularly before starting it. Next week after warming up the body, take 100 jumps of about one foot height and this process should be continued with increasing ten jumps daily.
During third week after completing the previous process, take rest for two or three minutes and then take 100 skips. By the fourth week you would be good in skipping and can skip for 15-20 minutes at a stretch.
The exercise makes your muscles and body strong & healthy. Adopt skipping as a routine and feel a difference.
Follow us on Facebook, Twitter, LinkedIn and Instagram, YouTube to get more updates related to Sachi Shiksha – The Famous Spiritual Magazine in India.