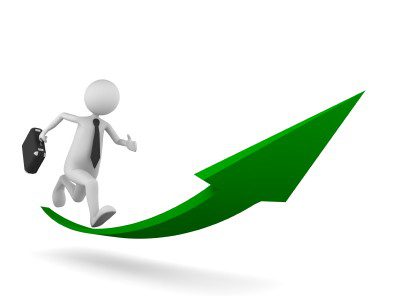 The Mantra of Success In most of our prayers to God, we appeal for giving us courage when we fall as we repeatedly keep doing so.
is everybody's story, there is none who can boast of never having taken a hurt.
But as most of us keep up the struggle there are people, young but inspiring, who by their sheer capacity to beat odds have broken through shining. What is the mantra that saw them through?
Farhan Akhtar, who has shot to fame with his biopic of Milkha Singh, Bhaag Milkha Bhaag, says, " I am consumed by whatever I do, whether it is acting, writing, directing, I just get into it wholeheartedly, live it, breathe it.
Every person has the ability to fulfill his dreams
Every single person has the ability to fulfill his dreams. What we need to understand is that its tough to hang on and easy to give up. You can let doubts weigh you down and sink you or use them as rounds to fire you up." But there has to be a method in the madness as well.
"We should support others and not get so ambitious that you dont want others to do well. Success is when you give your 100% and not when you are the best." says farhan.
Feels it is important to surround yourself with good people
Leander Paes, India's tennis sensation, who has 14 Grand Slam victories to his credit besides being the first Indian and the only tennis player to compete at six Olympic games, feels it is important to surround yourself with good people. "It is significant that you choose the right kind of people to be with.
Everyone has his own methodology to success and it works best since you know yourself . I get motivated by great me's ability to motivate others to do their best and that is what matters the most,"says Paes. Having won 8 doubles and 6 mixed doubles Grand Slam titles, Paes is seen as a role model. "For me being a role model is being myself.
I give my 100% to everything I do and if anyone wants to emulate me then he must do the same and results will follow,"he says.
Everyone faces problems
Acclaimed writer and author of India's best sellers, Shiva Triology says, " Confidence comes from not being afraid of failing. Everyone faces problems, we all do and the intensity is also the same. Those who succeed just don't give up. Others quit, give up without giving their best. If you have a dream then stop wasting time on other things. Forget movies, reading, shopping or whatever pleasure activity you indulge in. Then you will have enough time to work on your dream.
Don't be afraid to take Risks
Dhruv Shringi, CEO of Yatra, an online travel portal that saw a turnover of Rs 800 crore says, " We all make plans but your true spirit comes to fore when things don't go the way you planned. Don't be afraid to take risks. If you just sit back nothing will happen, things don't happen, you make them happen. My first business bombed and I had started on my father's pension. Then I had a string of failures till Yatra took off.
The lesson is that you must not lose out on the ability to take initiative, make limited resources work and keep working towards your goal." For one who has faced tough situations and repeated disappointments, Dhruv feels a concern for the youth. "I feel there is a degree of complacency setting in. People are taking things for granted,"he says.
25 Year Old – The Young Man from Delhi
25-year-old Virat Kohli, the boy from Delhi who tasted the heights of success followed by a period of extreme criticism for his behavior says, " If you have passion for something you will surely get it if you give your 100%.
Fairy tales do come true if you work for them. Once the goal gets into sight it gets easy to become complacent but that is the worst mistakes of all. The key is not to become complacent but carry on with the same intensity." "There are more talented people than me but my self belief is a strength.
I feel I can do it and work towards it. When you taste a bit of success there is every scope for you to get carried away. I did and made mistakes. But I learnt from them and vowed never to repeat those," says Kohli.
Ajay Bijli, chairman and managing director, PVR which has 400 screens in 35 cities, catering to 70 million people, says, "Restlessness is a positive trait. You should stay hungry for more and never let your restlessness die. At the crossroads of your life, just follow your passion and there would be no regrets."
Follow us on Facebook, Twitter, LinkedIn Instagram, and YouTube to get more updates related to Sachi Shiksha – The Famous Spiritual Magazine in India. Also Read Our Hindi and Punjabi Editions.