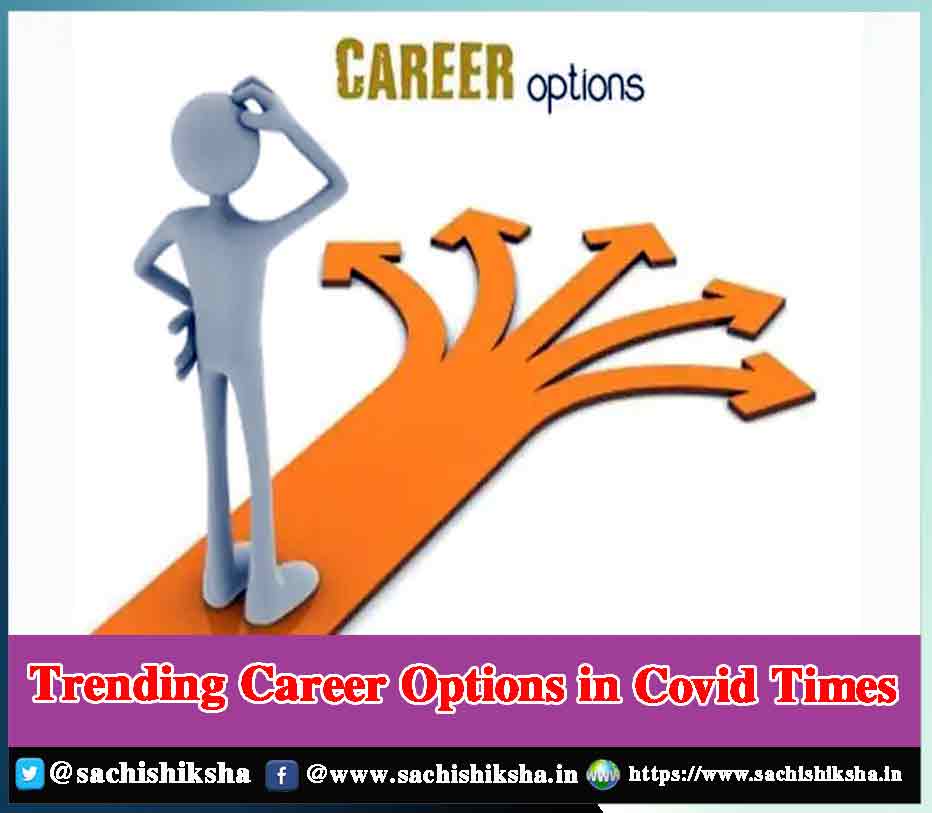 Trending Career Options in Covid Times
Ever since the Novel Corona Virus pandemic hit the world, masses across the globe faced severe challenges. Many lost  their jobs and savings within a short span of time, businesses across the world were affected ,courtesy to strict lockdown regulations.
However, even in these tough times, there exists a ray of hope for many professionals. Industry insiders hint that though a large number of people lost their jobs, there are still trending opportunities that are not going out of fashion anytime soon.
Here are a few such trending career options that are ruling the market in these critical times:
Financial Analyst:
Finance has been and will remain the backbone of businesses. In the tough times, companies watch out for professional financial analysts to read the market trends and make beneficial strategies to be adopted to sustain and grow. In recent times, financial analyst became a trending career opportunity for skilled and experienced professionals.
Makeup Artist:
The pandemic has brought major shifts in our routine lives. Going to a salon for both men and women was near to essential earlier, but now more and more people are looking to avoid paying a visit to salons and instead opting for salon services at their doorstep. Thus, a career as a makeup artist/beautician is flourishing in Covid times.
Insurance Agent:
Blame it or not, the virus scare gave a push to the insurance sector too. The entry level in this sector is an insurance agent. Many people looked for their insurance agents when the times turned tough, while a lot of have turned as insurance agents themselves and earned good remunerations by providing health insurances and life insurances to the public.
Online Teaching:
Teaching has been the noble profession since ages. In the current times, teaching as a career option is witnessing an upswing like never before. With online teaching trends settling-in each passing day, a number of individuals are looking at gaining advantage from the opportunities at disposal. With day boarding schools not opening anytime soon, online teaching is for sure to stay and grow.
Fitness Coach:
Soon as work from home (WFH) became the normal working fashion, professionals across the globe started facing health issues following long sitting hours, online meetings and constant phone calls affected the muscle flexibility and increased the stress levels. However, fitness coaches soon came to the rescue and started developing awareness among people. Professional fitness coaches are taking basic mobility exercises training sessions and are charging handsome from each offline/online session.
Software Developer:
As the world synced on our laptop and mobile screens, the need for more and more interactive and value-oriented softwares also increased. With industries moving rapidly towards automation, the need for an increasing number of software developers also witnessed a surge.
Digital Marketer:
Though Digital Marketing is just at the initial stages globally, many a business, especially start-ups are eyeing only at Digital Marketing as a sure-shot and accountable means to market their products/services to the masses. Millennials, being the youngest crowd on the internet is also learning the basics and ruling the markets.
Cyber Security Professionals:
With the rapid growth in the IT industry in the past few years, and Covid giving the necessary push, the need for cyber security and related professionals also gained pace. With WFH culture, life of millions of individuals became vulnerable on the internet and cases of online frauds too increased giving a much needed push to the requirement for cyber security professionals.
Social Media Influencers:
As more number of skilled people are taking to the internet to coach and mentor professionals, the online teaching has gone notches above the traditional school syllabus. Today, learning is not only limited to a teacher and student, social media influencers are also mentoring masses apart from just creating entertaining content. Social media influencers are now turning to be career coaches and counsellors. Multinational are also collaborating with social media influencers for promoting their brands.
Freelancers:
Freelancers is one profession that has witnessed growth manifold. Professionally skilled individuals such as content writer, bloggers and photographers are now counted as the traditional freelancers. However, professionals like chef on-demand, freelance personal and office assistance, premium chauffer on-demand are the new set of freelancers that people are opting and providing services for.
Summing it up, in these difficult times, one must need to be positive and motivated and not give up. We can and we will conquer this pandemic with the slogan 'Never Give up.'