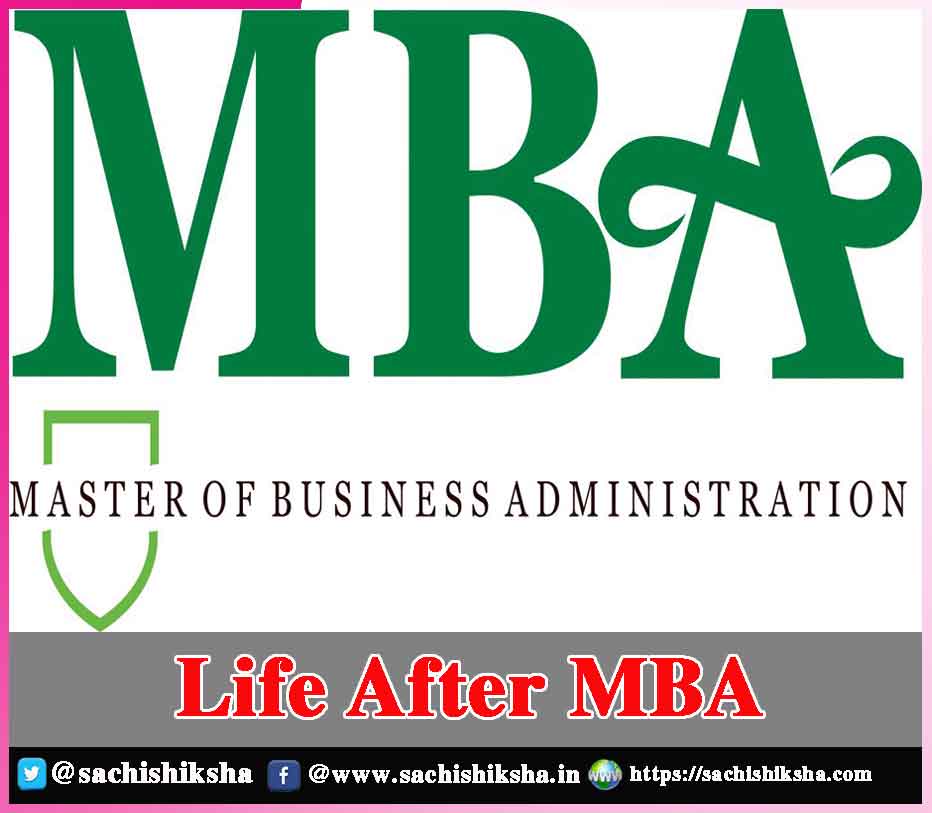 Life After MBA
"Education is not the learning of facts, but the training of the mind to think."
-Albert Einstein
Introduction:- Nowadays, getting an education is increasingly crucial to live a secure life. After food, clothing, and shelter, it becomes the fourth essential human requirement. Unlike the previous generation, parents today recognise the importance of an education for their children. Yet it's vital to recognise how vital skills are in addition to education. There are numerous educational streams.
Everyone has the option to pursue their interests. There is a misconception that certain areas have astounding breadth while others have not. This is untrue in every way. Whatever we do, we must put our  100 percent into it and be sincere to it. Thereafter, it will automatically pay us. Each field has advantages and disadvantages of its own. To make a clear decision, we must be sure of our goals, then pursue that. Regardless of the field, you will be successful in it.
How can I determine a field's worth and scope? Let's look at the specific details for the MBA stream among the many others.
Also Read:-
What is MBA?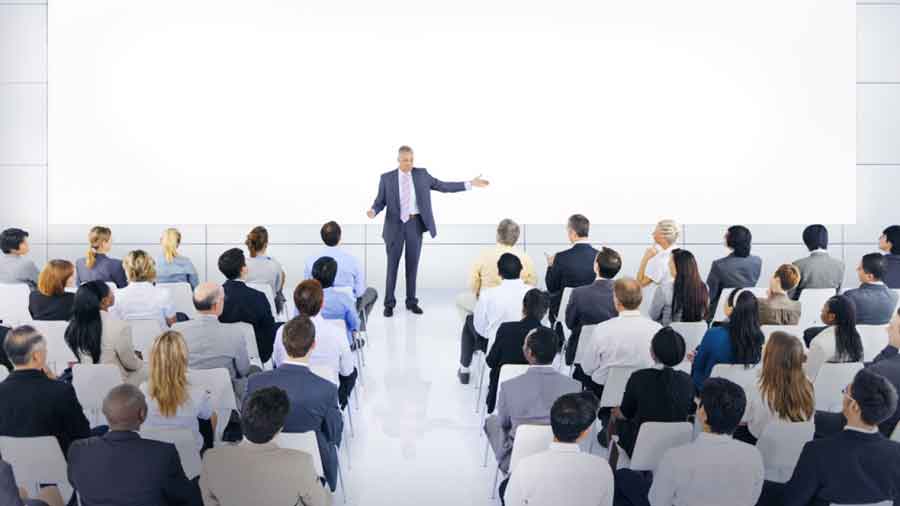 The Master of Business Administration (MBA), a Post Graduate degree with widespread recognition, helps students develop the abilities necessary for management and business careers. But, the benefits of an MBA are not just restricted to the commercial sector. Those seeking executive positions in the public sector, as well as in government and non-profit organisations, may find an MBA to be helpful.
Candidates with at least a few years of professional experience who want to advance their careers or change roles into a different function, industry, or area typically enrol in an MBA programme (or all three). An MBA can result in a significant pay increase and a significantly larger network of business contacts.
You can select from a variety of MBA programmes, whether they are full- or part-time, online or offline. The degree is still largely a two-year full-time programme with students seeking an internship during the summer between the first and second years of the programme, and it is still a requirement for many business and management professions.
Fields of MBA:
There are several fields in MBA as mentioned above. Some of them are, MBA in Accounting, MBA in Analytics Intelligence, MBA in Healthcare Management, MBA in Human Resources Management, MBA in Finance, MBA in Management, MBA in Marketing, MBA in Textile Management, MBA in Event Management, MBA in Rural Management, MBA in Business Management, MBA in Information Technology, MBA in Logistic and Supply Chain Management, MBA in Operations Management, etc.
What after MBA?
After finishing an MBA, candidates have the choice of enrolling in a variety of courses, including online business management courses as well as banking and MBA programmes in various specializations. MBA degree holders have a variety of certificate options to choose from, including the PMP, Management, and PhD programmes.
Also, they have the option of moving abroad to pursue a degree in the specific area and expand their knowledge and expertise. Following an MBA, there are many job options in the fields of marketing, finance, human resources, information technology, and others. Some of the job profiles that are available following an MBA are Project Manager, Brand Manager, Area Sales Manager, and Management Consultant. All of these roles have starting salaries that fall between INR 7-8 LPA.
After an MBA in India, candidates should have access to information about employment prospects and career possibilities. In light of this, you ought to choose a profession for which you have a passion. One of the most lucrative employment possibilities worldwide is the work profiles mentioned below. These are some of the employment roles that are available to aspirants, based on the type of specialty or elective that the student chose during their MBA.
PROJECT MANAGER –
A Project Manager manages the comparatively large number of components that make up a certain undertaking.
FINANCIAL ADVISOR –
A Financial Advisor's responsibility is to provide clients with knowledgeable advice on managing their money.
BRAND MANAGER –
A Brand Manager's goal is to oversee and personally invest in marketing budgets in order to boost the value and effectiveness of a brand, service, or product.
AREA SALES MANAGER –
An Area Sales Manager coordinates with numerous offices and facilitates meetings while handling a variety of departmental or hierarchical responsibilities and defining goals for a business division.
INTERNATIONAL BUSINESS CONSULTANT –
He assists businesses in finding the solutions to queries pertaining to upcoming operations in uncharted company spheres.
Novel  & Recent Scopes after MBA:-
After an MBA, employment opportunities are not limited to businesses or banks. Also, we are able to launch a business on our own and hire more staff. There are numerous company startup ideas available today. These days, even a tiny firm may readily advertise and profit more from social media.
Social media marketing is crucial in this situation. To start a firm or business successfully, an MBA degree is essential. Also, you can instruct pupils in MBA disciplines. You are able to work in this industry full- or part-time. The opportunities for business tutors abroad are astounding.
Conclusion:- As the MBA programme is unquestionably beneficial, one may pursue it with confidence and without worrying about having a change of heart. Beyond good work and decent income, it offers several perks.