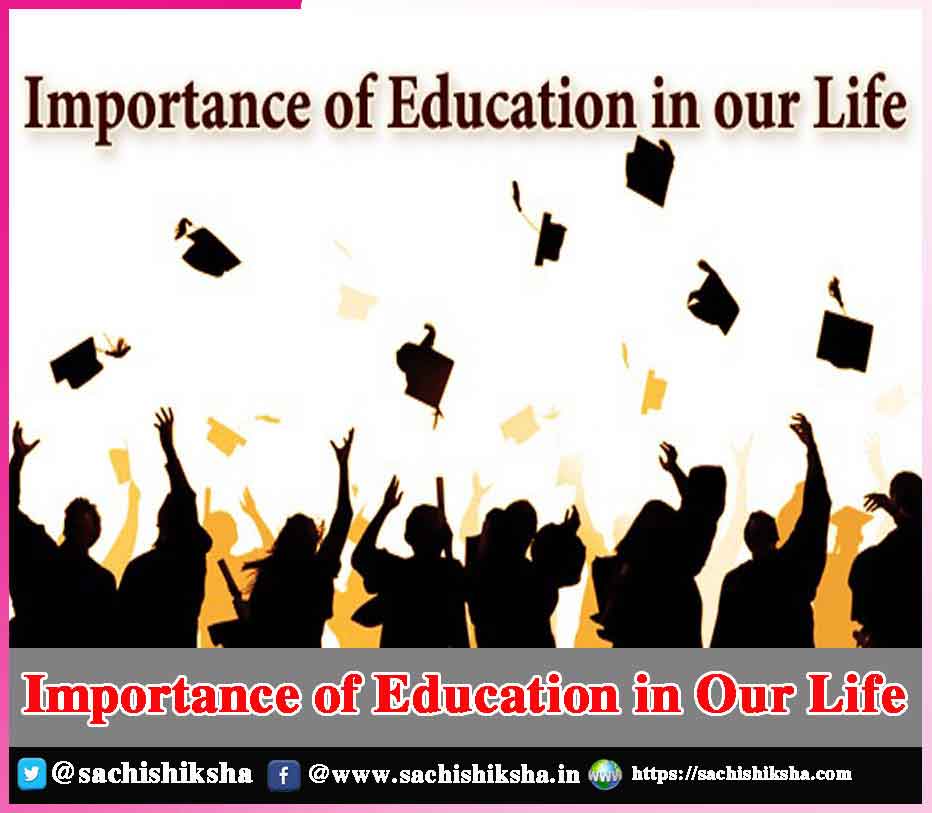 Importance of Education in Our Life
Introduction: The Purpose of Education is an important concern in everyone's life. It is the foundation for our future accomplishment and having many possibilities in our lives. People can benefit greatly from education.
Education in a particular field assists people in thinking, feeling, and behaving in ways that contribute to their achievement and enhance not only their self satisfaction but also their neighborhoods. Furthermore, education shapes personality of an individual, thoughts, and interactions with others, as well as preparing people for personal experiences. It elevates the condition of people in their own societal structure wherever they reside.
Also Read:
The Right to Education: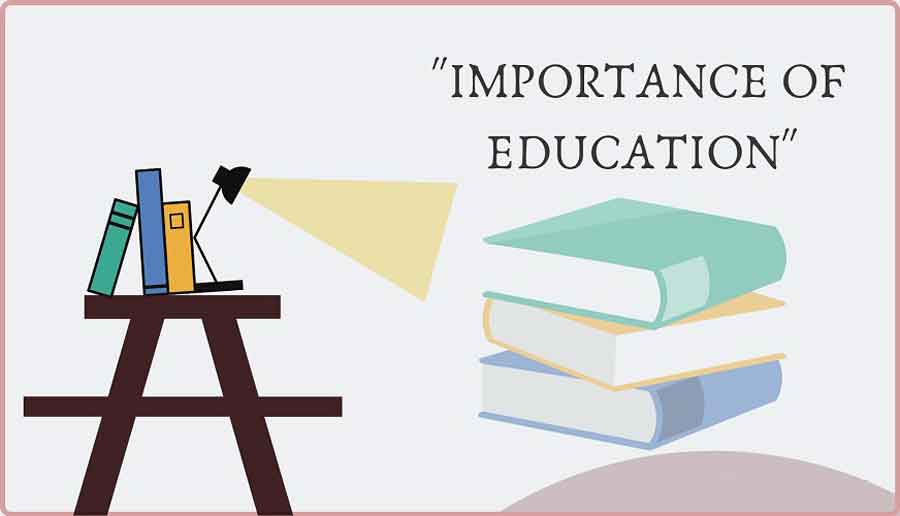 Everyone has the right to  education "from womb to tomb," in my opinion. There are numerous advantages of receiving  education, including a great career, a good social status, and identity.  We have numerous options for employment at any place of work of our choice. In other words, possibilities for better jobs may be more plentiful and simple.  Furthermore, education sharpens our minds, strengthens our beliefs, and fortifies our character and behaviors toward others. It provides us with data on a wide range of fields  and our area of specialization.
Blessings of Education:
A person is considered civilized not just because of the wisdom he or she possesses, but also due to the poise and tenacity displayed when conversing with others. Education not only makes you gain textual knowledge but also investigates and helps you in developing your preferences. Education is more than just preparing for assessments after each discussion and being satisfied with the results;
it involves everything to do with your character and perspective. The role of education in character development has been affiliated with academics since ancient times, but it has forgotten its essential nature with the advancement of time. People seem to have forgotten the benefits and blessings that education can impart in addition to simply providing information.
Problem Solving Aspect of Education:
Education is even more important in modern society. The present generation requires education in order to improve their employment prospects and become responsible leaders. Obtaining a higher-paying job through education is only possible if people recognize the value of literacy and education in civilization.
Modern society has current issues, and the educated sector can solve many of them by developing problem-solving abilities. The significance and value of education in society become evident only when economic growth occurs. Educationists and professionals are aware of work to achieve financial objectives. Their accomplishments have a beneficial effect on the lives of people from marginalized communities. The economic success of a nation is strongly reliant on its educated society.
Literacy Rate in India:
Indian society is one of the greatest civilizations that promotes education. India has the ancient Gurukul to IITs and IIMs, and the country has a literacy level of 75%. Kerala has the highest literacy rate in India, at 93%, while Bihar has the lowest literacy rate, at 63.82%. Over 15-year-old adults in India have a literacy rate of 69.3%, with males having a rate of 78.8% and females having a rate of 59.3%. Individual literacy rates differed between rural and urban areas for both females and males. In India, the significance of female education in the society has been a sociological phenomenon.
Female Literacy Rate in India:
Amidst the Indian government's firm commitment to educational reform, the country has one of Asia's lowest female literacy rates. Less than 40% of India's 330 million women aged 07 and up were literate in 1991, indicating that over 200 million women are still illiterate presently.
This low literacy rate has a significant impact not only on the lives of women, but also on the lifestyles of their households and the country's financial expansion. Numerous studies have revealed that illiterate women have a high fertility rate and mortality rate, poor nutritional circumstances, reduced financial skill, and little independence at home. A woman's lack of understanding has a negative impact on the health and well-being of her children. In India, a recent research observed that child mortality was inversely associated with the mother's level of education.
Global Literacy Rate:
For people aged 15 and up, the worldwide literacy rate is 86.3%. The global literacy rate for all males is 90.0%, while it is 82.7% for all females. This simply proves the disparity between people and possibilities. Education systems provide society with formal education. They are means of disseminating information about education and its significance. Educational psychology is taught in schools because it is important for society. People are also exposed to the significance of sociology of education in society at institutes.
Education for Peace Building:
Last but not least, the significance of peace building in our culture defines national sense of solidarity. Offering a world-class education is critical to making youth as productive and self-sufficient as possible. Despite that there are thousands of universities all over the world; students often struggle to gain admission. This void must be filled with alternative sources.
Conclusion:
It is critical to recognize the importance of education because, even in the 21st century, many people struggle for the right to schooling and are unaware of the value of education in our society. We hope this gap would be filled and everyone understands the importance of education. Education is the initial step towards a wealthy life and the ability to make a contribution.