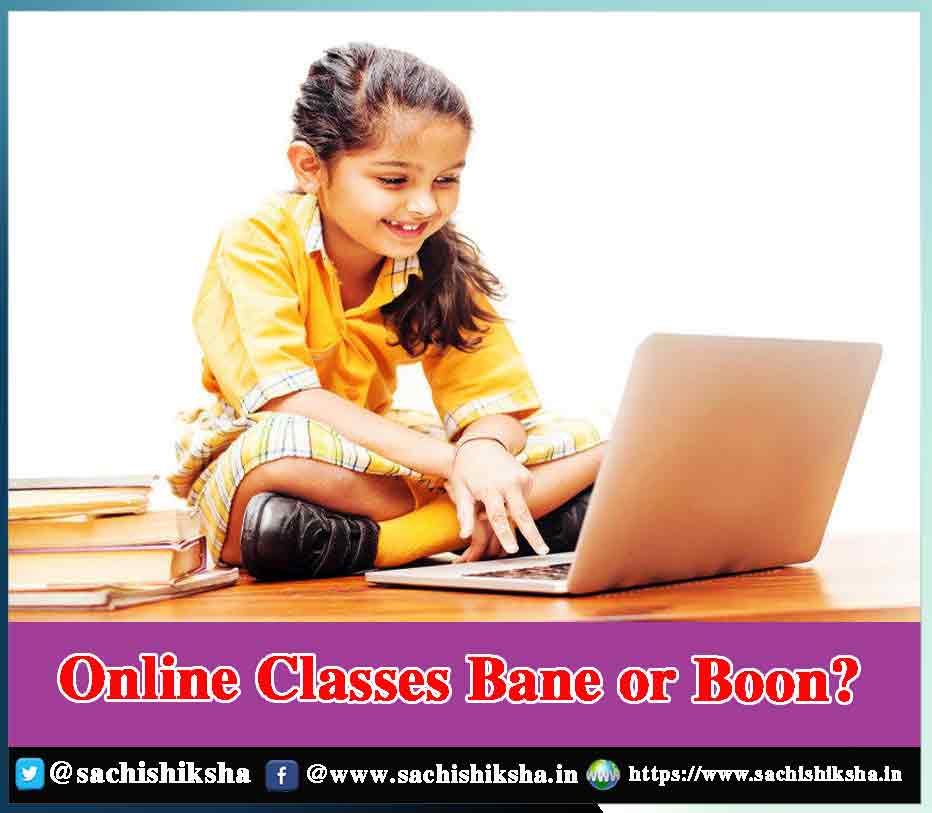 Change is the law of nature and we are always progressing towards adapting to the new changes with the worldwide pandemic and the development of new technologies every day.
Due to the pandemic, over 500 million students are affected and almost all the schools and colleges are closed.
Amid pandemic online learning has virtually provided rescue to all the students worldwide.
Since the education system has landed totally upon the internet, it has created a lot of questions, pros and cons of virtual schooling, especially when it comes to the age group of 4-13-year-old kids.
As children have started spending a lot of time on screens and the internet, now they are hardly able to participate in any of the extra-curricular or physical activities. They get exhausted easily with continuous screen interaction which might have started impacting their physical and mental health.
If we have been considering the cons of online education it is important to measure both pros and cons equally and then decide to make better future decisions for our children.
Most of the parents have considered online classes as a kick-start to the children's routine, as the lockdown had made them lazy for a long time.
Pros of Online Classes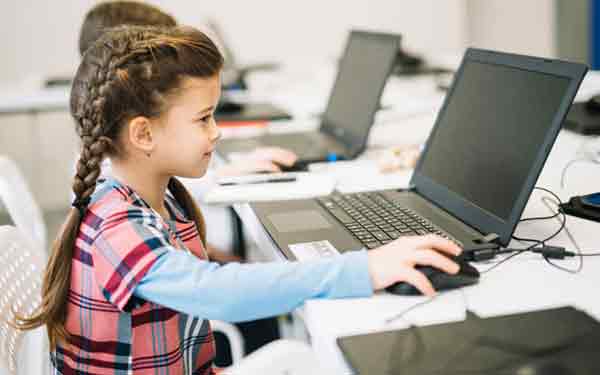 Flexibility
The flexible advantage of online classes allows the students to plan and manage their study time as per their comfort and availability. Online classes have given the children the freedom to study wherever they want, it can be outdoors and indoors. Looking at the social distancing and lock-downs, children are not bound to sit in a room and study, they have the option to sit wherever they want in their home, practically sitting at one place for a very long time can tire anyone. It also saves time, petrol and energy to reach a specific institution to gain knowledge.
Cost-effective
Online schooling not just saves energy and time but also saves a lot of money that parents usually spend on extra tuition classes. Schools and other institutions had slowly established a business over the past few years, they tend to extract a heavy amount of money in the form of registrations and donations along with the fees. The online education system has eliminated all these fraudulent activities.
No Language Barrier
The power of the internet has removed the language barrier as technologies like translation and auto-translated captions have made it easier to learn whatever they wish for. Students are now free to get the education in their mother language for better understanding, they are not bound to follow one particular language and texts which are designed for a larger group student.
Cons of Online Classes
Lack of Personal Interaction
It happens quite often that children misinterpret their teacher while attending online classes, they need someone to look up and ask questions face to face. It has been said that a punctuation error can change the meaning of an entire sentence and it implies the same with the students as well. It can happen if the proper information is not cascaded to the child. No information is better than improper information.
Lack of Time Commitment and Discipline
Online classes have made students liberal; they are free from the school regulations and classroom vigilance. It has been seen that the curriculum is not maintained as per the schedule, students have started to lack basic classroom behaviour, they are easily distracted and have started taking things lightly. Students are lacking in completing their commitment and lead a disciplined routine.
Higher Drop-out Rates
Students have started dropping out of the classes and online bridges. They grow boredom looking at the same screen continuously and start taking the studies lightly. The teacher is even not able to pay attention to every single student as they did in the school classroom which makes the children get away with their unsolved doubts due to laziness. When it comes to remote places where no proper internet connection, laptops or electronic devices are available at the time of the pandemic, students in a higher ratio have dropped out permanently from the schools.
The pandemic has raised the demand for online schooling, a lot of institutions that had the right amount of resources at the right time have successfully launched their online platforms. But, in a nation like India, the majority of the people find it difficult to search for proper internet connections in remote and under-developed areas. There are a lot of students who do not have laptops or computers in our country and not even money to buy a stable internet connection. When looked upon the pros and cons, it very much depends on one's approach and preferences to choose online education or traditional schooling. No doubt that online education has come as a boon in our lives but it is also important to mention that there can be a lot of alternatives but nothing can replace the touch and feel of the traditional schooling system.