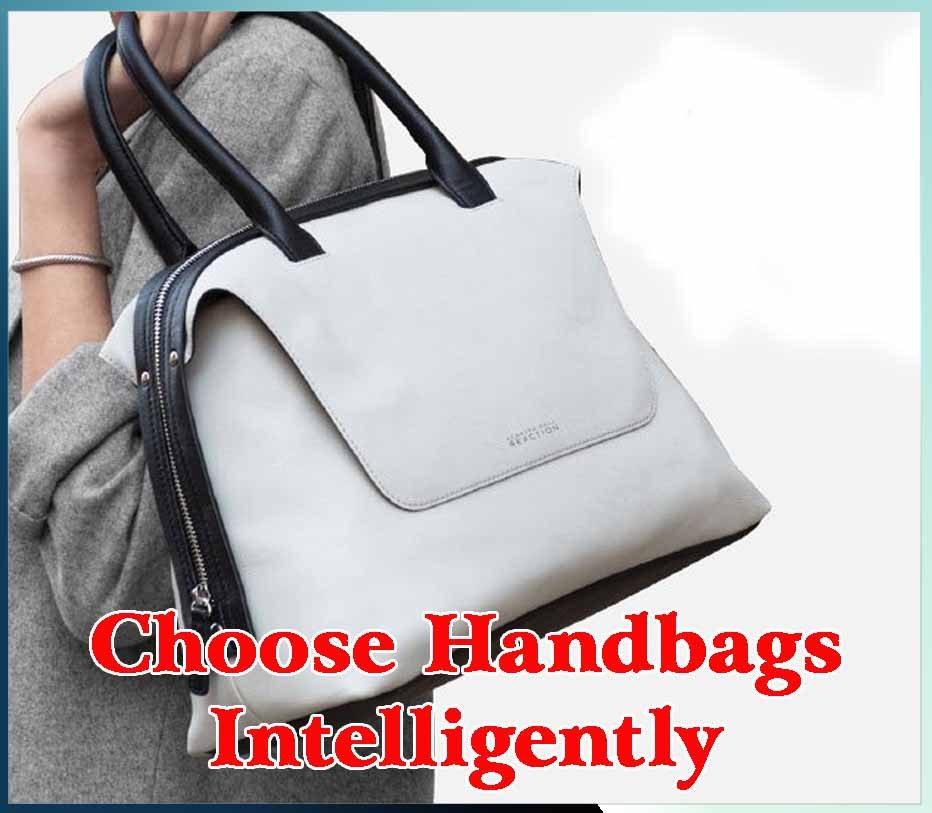 Whether they are school girls, women going to the office or working housewives, when they go outside from the home, they can forget to take bigger things but they never forget to take the bags which are always in their personalities while keeping them in the hospitality.
So, when you wear a dress and get ready to go to a special place, such as a personal meeting, party or marriage, take a look at your handbag once. Keep in mind that the colors of your handbag should also be similar to the Dress, so that everyone's eyes can touch you. For this, you can choose a woven bag with a plastic twine beside it the clothes available in the market, like Rexine, Jute and Leather etc.
These days, there is much demand of this stuff in the market. Always choose your own bright coloured lining. At least there should be a warranty of two years of handbags. Apart from this, it is also very important to take care of certain things while using matching handbags with your dress, which will have a great effect on your personality and look.
Let's know these special tips.
Handbag buying tips – Guide
Choose handbags as per your needs
It has been observed that women often use handbags only for the purpose of keeping the baggage, while we fill many things in the purse so that purses are ready to tear. Therefore, when using handbags, it will be beneficial to select your bag according to the baggage otherwise it will not take any time to fall in the personality.
When you are going to market to purchase a purse, than remember that the purse should not be too big or too small. Just it should be enough to keep the things. The large size bags look very bad, while there are problems in traveling that cause problems. So, keep the requirements in mind and select the bags. Choose the bright colored lining. The height of bag should be 21 cm, width 30 cm and depth 4cm.
Be careful if choosing color
If you have a habit of wearing matching clothes, then consider the use of matching purses and handbags also. For this, you can choose the color selection according to your dresses which you have. If you do not have matching purse available, then you not to be disturbed but you can choose white and black purses because these colors can be used with almost all the costumes.
Change the purse according to the place
It is very important to keep safe handbags in the same way as you keep the clothes safe while traveling. This will be possible only if you choose the purse according to the place. Suppose suddenly you are ready to travel, then walking around with a small purse can prove to be painful because in small bags you cannot have all the materials made up of the need like make up materials, so always take big purses whenever you are going for any travel.
Choose purse according to the designation
Often, the women carry the same handbag to every one place which is absolutely wrong. If you are a college girl, then select jute and clothes handbags which are hanging from the waist. Women going to the office can take rexin or leather handbags full of modern designs which are available in the market, but if you are a teachers or working in any other administrative area, than these women will be more likely to wear simple handbags and purses of sober designs.
Choose purse according to the personality
While selecting handbags, it is also very important to pay attention to your personality. Women of short height should choose carefully the selection of the medium size purse and handbag.
Do not keep water bottle in your bag
Always remember that the handbag is a mirror of your personality and it shows slut personality to keep worthless things in it. Do not place the worthless things inside the purse and place the bottle separately anywhere in the carry bag. This will make you feel very calm and resolved.
The Day Clutch
In your daytime clutch is a fantastic option if you can deal with editing what goes in and what stays out. Smaller pouches are cute but you cannot get more than a lipstick in there usually. Try to select one that has multiple pockets and a bit of dimension so you can carry your essentials. You do not have to spend a lot on this style, so try playing with different materials and colors. If you need a bigger day bag for the office but love the idea of carrying a trim clutch for a work lunch or event, just pop the clutch into your larger bag and pack it with your necessities.
Keep it safe
Do not forget to put handbags and purses on the safe place after using it, but after taking out the things from it, fill the paper in place of it so that the size of your bag will not be spoiled. In this way you can maintain your personality through a handbag and leave a special impression on other people who will feel the bliss of the mind.
– Aarti Rani