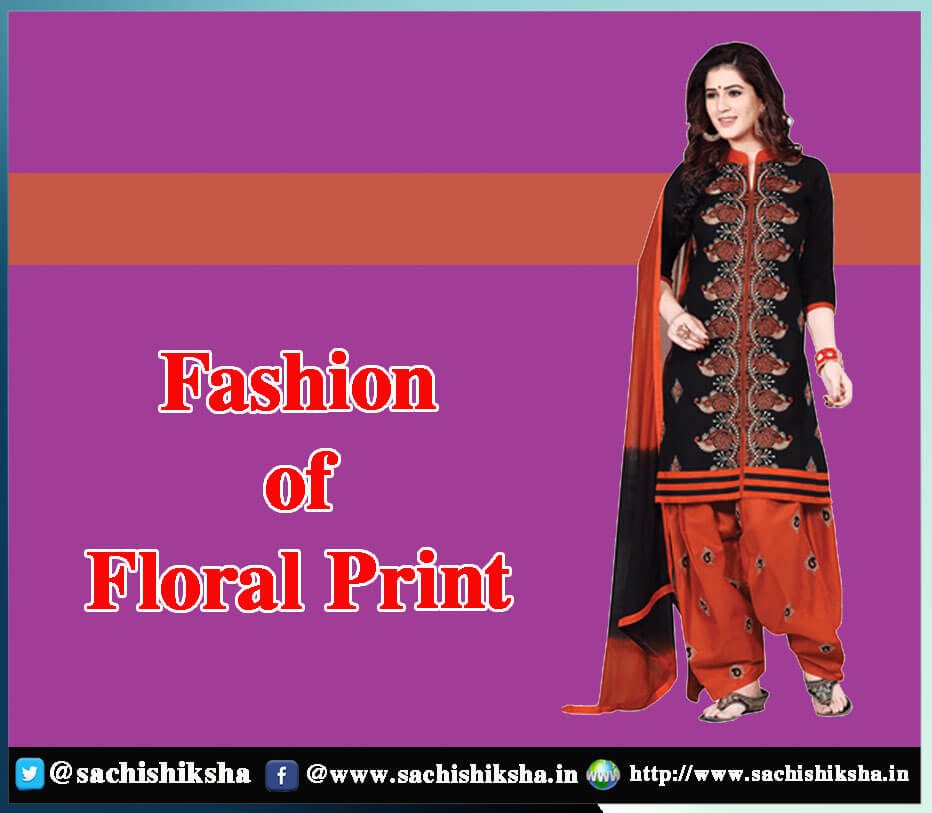 Floral Print is the evergreen fashion that means it never ends. Over the time, the popularity of this fashion has increased more than ever before. In the summer season, you can`t imagine your wardrobes without wearing floral prints.
In the summer season, when everything starts looking silly, the flowers blooming on your clothes fill you with new passion and refresh your mood as well. But most women need a little guidance regarding the style of Floral Print. Often, women wear the wrong matching dress with it and do injustice to this fascinating pattern, so their look gets completely deteriorated.
Here are some tips to this effect
Take bold & smart decision
For the years you have been bored with the floral designs present in your wardrobes, it is now time to add some new patterns with some attractive and new colors. Turn the flowers of small prints of flowers into attractive large-sized prints and coarse colors. This will return freshness to your old wardrobes and your attractive look will appear.
Use floral shoes
Yes, floral shoes are in trend these days and smart ladies will definitely see it in the shoe cabinet. If you prefer to use such shoes then you can also choose the 3D Floral Pattern. Wear similar apparel with floral shoes. They will look good. In these days such shoes are easily available in shoes malls. Wear them out and start the bold fashion.
Floral formal T-shirt
Floral Printed T-shirt with stylish look is also a good option. Wear solid color trousers with Floral T-shirt or choose denim. Usually we do not consider Floral T-shirt as a formal garment, but if it is worn with solid color blazer, formal trousers and closed shoes, you can get a very attractive formal look.
Also pay special attention on Floral Maxi Dresses
Floral Maxi Dress is a tremendous style statement. Women of any stature can wear it. It suits both casual and semi-formal opportunities. Wear floral maxi dress for a casual day of Sunday's brunch party or movie watching. People's eyes will remain on you only.
Pay attention on mixing and matching
If you are not too convinced of taking prints of flowers, experiment with floral prints mixed with each other. Your floral pants and top will make a different look and will give you the most different charm. Match the same size print with small and micro floral prints. Include large and bold print with large and bold patterns. Keep in mind that the size of the print should also be the same.
Show special look and style in floral harem Pants
Now-a-days Floral Harem Pants are in great trend. These pants are cool and comfortable for the summer season. When floral print is inserted in it, its appeal increases.
Become fancy with Floral Pants
If you have chosen the right color and pattern for a complete look, then the floral pants can look very attractive. Select a floral pant with light shade and wear a tall top with it. To compliment your floral look, you can use flower-printed hair band with dressing from dress.
The trend of hair accessories continues for a long time. Girls look cool and attractive in the head band with printed turban note.
– Khanjari Devangan
Follow us on Facebook, Twitter, LinkedIn and Instagram, YouTube to get more updates related to Sachi Shiksha – The Famous Spiritual Magazine in India.