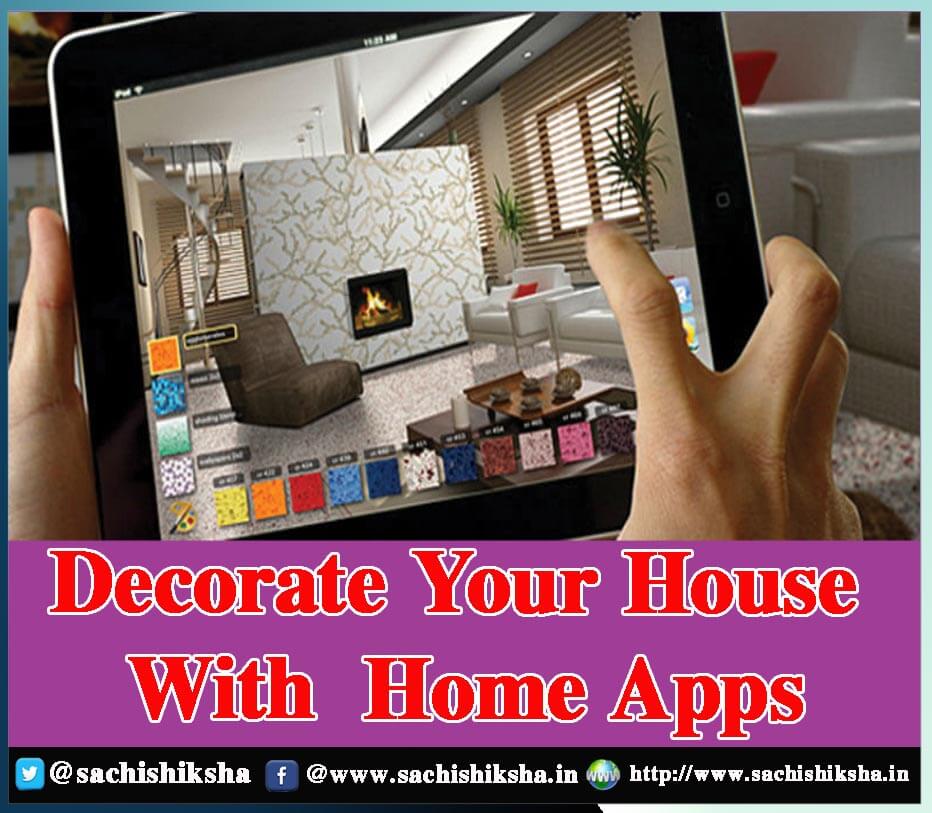 Everyone wants to make his/her house beautiful, but generally people do not know from where to get the idea of decorating and making the house beautiful. Whom to ask? Now you do not have to ask anyone about this. Decorate Your House With Home Apps
On one click there are so many options on your mobile which you can use as the advice of your friends. These apps will fully help you in making your dream house.
Homes
Through this app, you will be able to get plenty of information for furnishing and decorating your house. Here you will get the tips for decorating modern apartments and to furnish the house in simple ways. Here you can also get tips to renovate your house.
Home Decor
Who does not want to play with colours? With right choice of colours, walls speak out. Room gets enlivened. But one wrong decision can put an ugly spot on the beauty of your house. This application throws away this fear of yours.
With the help of the application of Apple Eye Phone you can play with colours. You can see how your walls will look in different colours. For this you take a photograph of your room with this application and then try that how your walls will look in different colours. You can try different colours. With the help of this application you can select the colours of furniture, wall hangings and other fittings.
Bedroom Decor Ideas
On this app you will be able to see the bed rooms of every size, shape and style. On the walls of the bedrooms you can see the wall paper designs, matching furniture and colour contrast tips.
Design Dimensions
You are thinking of decorating your house or you want to buy furniture for your present room, once use this "Design Dimensions app". Anyone can use this app. Professional and general public also". You can be a general public or a person looking forward to buy furniture for your house, an architect, builder, contractor or retailer or a design student, this application will be of much use to you.
On this website, there is a catalogue of house hold things. Like chair, table, microwave, refrigerator or even the bricks for use of constructing the house. The 3D picture of everything and also their size mentioned. With the help of this app, you can guess if your house has enough space to accommodate this or which size furniture will be right for your room.
Home Style Interior Design
The worldwide information is available on this app. There is a database of more than 5 lakhs pictures. Here you can choose the design according to the style and location of the room. More to that you can safely secure the designs of your choice in the "Idea Book".
Home Gallery
Here the best ideas are available to make your home beautiful. How to adjust the things in the room according to its space. Colour paint combination.
How your living room should be?
Doors
The guests coming to your house first face your doors. Doors are like the envelops of a letter which indicate towards the content of the letter, means the inner side of the house. In the Doors app, the slides of beautiful doors are shown. You can choose the design of your choice amongst them.
For Read More: Back to Wall Toilet Unit
– VISHAL SHARMA
Follow us on Facebook, Twitter, LinkedIn and Instagram, YouTube to get more updates related to Sachi Shiksha – The Famous Spiritual Magazine in India.