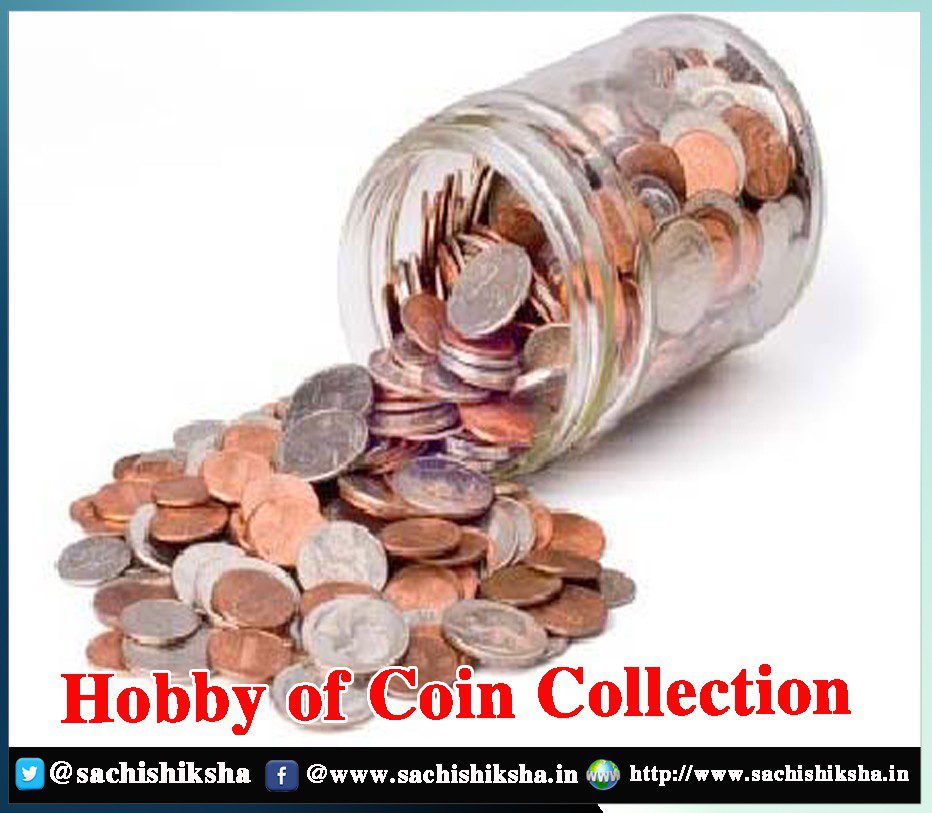 Hobby of Coin Collection is an interesting and also an educational hobby for some of the kids. The study of collecting coins, medals or even paper money is called Numismatics. The discipline also includes the broader study of money and other payment media used to resolve debts and the exchange of goods.
Many objects of stones; cowry shells; precious metals of gold\silver; other metals of copper, brass or alloys, have been launched and utilized since centuries to serve as coins. The Numismatists are the collectors, dealers or scholars using coins as source of their study. A good hobby of coin collection was first observed with historical king, Henry-IV.
Certain Addenda of Coins has been Extra-ordinary
Stone currency was used in the Islands of Pacific Ocean at ancient times. The stones with holes were being credited with smaller denominations.
In 1718, four dollar coin was issued by Swedan.
The heaviest ever coin of ten dollars was issued in 1644 with a weight of 21 Kg.
In China, the largest sized paper currency was issues in 1368. The currency note was 23 cm. long and 32 cm. broad.
Moammad bin Tughlaq was the Turkish Sultan of Delhi from 1324 to 1351, who issued token currency, that is coins of brass and copper, whose value was equal to gold and silver.
It is stated that currency of leather was floated, for a very short period during Mughal regime.
Certain religious organizations issue medal like non-commercial coins to indicate reverence of followers.
The word 'Numismatics' has been derived from French word 'Numismatique', Latin word 'Numismatis' and Greek word 'Nomizein',  which convey the meaning as 'piece of currency in the form of coins'.
Notaphily deals with the study of paper money or bank notes.
How to Collect Coins
Make Coin Collection as a cherish-able Hobby.
First of all, we should try to gather the variety of coins available from market or banks, thinking that the presently available coins come in the category of old coins after 10 to 15 years. Keep on storing the collection at a safe place.
Request your parents and grandparents if they possess specific types of old coins. Also contact the elderly persons of your neighborhood to enrich your collection.
Try to make a group of friends belonging to different cities or countries who also develop similar hobby. You can also exchange the coins with other collectors.
You can try to purchase old coins from dealers of metallic scraps and utensils.
Try to search for dealers involved in selling old and new coins. The information of collectors and dealers is also available on computer internet.
Likewise, the foreign coin can be gathered through friend, relatives and persons visiting other nations. The agents involved in airways travelling can also provide foreign currencies.
Popular Indian Coins
The first renowned commemorative coin was minted in the year 1918 in mint of Bombay, whereas, the first Indian Republic coin of Re 1, was brought in the year 1950. The other coins of Re 1\2, 1\4, 2-Anna, 1- Anna, 1\2-Anna and 1-Paisa were also started. However, certain coins of British period with the denomination of 1\2 Paisa (Dhela), 1\3 Paisa (Pie) and  1\4 Paisa (Damri) were stopped in circulation.
In 1957, India also transformed to decimal system of currency with Re 1 equal to 100 Naya-paisa. The coins minted from 1957 to1964 had the status of Naya-paisa(new). The denominations in circulation included 1, 2, 5, 10, 25, 50 Naya-paisa and Re 1.
The word 'Naya' was dropped in 1964. Two new denominations of 3-Paisa and 20-Paisa were introduced in 1968. The coins of 1, 2, 3 paisa almost phased out in 1970's.In 1982, coins of 2-Rs was introduced. Stainless coinage of 10, 25, 50 Paisa were started in the year 1988. In 1992,the size of one rupee coin was reduced, being smaller and lighter than the older one, more so, a 5-Rs cupro-nickel coin was introduced.
In 2005, ten rupee's bimetallic coins were minted for the first time which commemorated unity in diversity. Almost all the coins of 25-paisa and below were demonetized in 2011.
Later on, commemorative coins were introduced in the memory of special events and prominent persons—Mahatma Gandhi, Jawahar Lal Nehru, Indira Gandhi, B. R. Ambedker, Rajiv Gandhi, Sardaar Patel, Subhash Chander Bose, Sri Arbindo, Chitranjan Dass, Chhatrapati Shiva Ji and others. Four major mints are present in India located at Mumbai, Kolkata, Hyderabad and Noida.
Value of Cowrie
During the ancient period, this mollusk shell (Cypraea Monata) was a medium of exchange, similar to money, in the continents of Asia, Africa, America and Australia. These shell were most abundant in Indian ocean and were mostly collected from Maldives islands of Sri Lanka along Malabar coast.
In India it was most popular in Bengal and Orissa, being equivalent to 3840 units for one Re or 60 units for one Paisa (later on its value changed to 20 units for one Paisa). The damaged shells also could be used being three times than the normal shells.
Advantages of Coin Collection
Coins and currency are projected in the form of mirrors which reflect the cultural heritage, financial status, achievements and progress of each nation. This unique treasure helps
To understand the cultural enhancement, religious belief and status of administration.
Gain knowledge about the important places of historical significance, festivals, modes of transport and communications, Plants and animals etc.
To honor great personalities of the country and abroad.
Develop international understanding and increase universal brotherhood.
To commemorate historical days and remarkable events.
Elaborate traditions, conventions and mode of rulings.
To highlight the civilized state of the country.
And to know the economical status of the nation through metals and designing of coins. The old and rare coins reflect the dominance of certain kings.
Benefits of Numismatics
The collection and knowledge of currency bestows us the invaluable treasure of our culture. This can be developed as a lifelong, unique hobby which involves good utilization of our time and money.
The collector gains the practical knowledge about heritage and progress of various nations even up to modern situations. The collection is not only an outstanding source of entertainment for the family; the old and rare coins can prove to be good fountain head of income.
Follow us on Facebook, Twitter, LinkedIn and Instagram, YouTube to get more updates related to Sachi Shiksha – The Famous Spiritual Magazine in India.