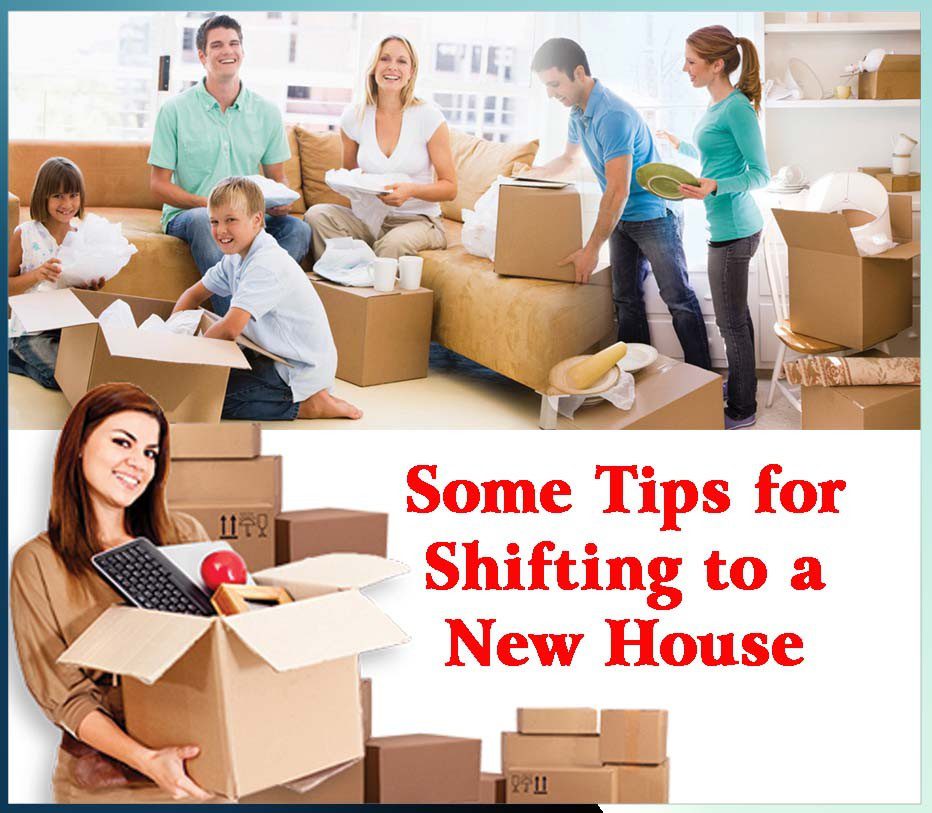 Shifting of House after staying in a home for some years is not an easy job. People living in rented house suffer a lot by changing houses now and then. But finally they learn how to make shifting easy with these smart house shifting tips. If you are also going to shift in a new house, have some tips which make shifting super easy.
Follow These Tips Before and During
If you want to shift, see to it that new house should be near the Market, School and Office. If it is far off, it will be difficult for all.
Whenever you shift, first of all get changed the main door lock. It is for safety point of view.
Shifting to your own house, or in rented house, full house should cleaned properly.
Whether it is your own house or rented house, get it painted. If it is rented house, ask the house owner to get it painted. Because it is easy to get the house painted when it is empty.
If shifting to your own home, see to it that before shifting, kitchen work, washroom work and almirah work is done. You should shift after these only.
If shifting in rented house , check properly the taps, latches, flush , window, doors, tiles, electric boards, switches and if need be get it OK.
Get pest control before shifting a house.
Look Out for All Amenities While Shifting Your House
See before going to new society and colony, if there is facility of mini market, small workshop and how much distance is there for the doctor. Also see the chemist facility beforehand so that you do not feel any problem after shifting.
Before shifting keep the unwanted things and articles in one side, so that at the time of the shifting you can easily take necessary things along with.
For updating the new address make a list and give it to Post Office, Bank and you near relations.
If you have a pet, leave the pet to your friend or relative, and take it after the shifting so that it gets food in time.
If the kids are very small, take help of your parents, brothers and sisters, so that they can take care of the kids and they are saved from the problems.
Take Care of Valuables & Electronic Goods
House shifting packing ideas: Pack electronic equipment like fridge, TV and washing machines in boxes.
If you are taking help of packers and movers, see to it that you should have the details of boxes in which a particular equipment is being packed. Give numbers to those boxes and note the details in your diary so that at the time of unpacking you will feel very easy.
Before shifting you should inform the Cable Operator, Newspaper Vendor and also Milkman and tell the date up to which you want the services.
It can take some time to find out whether Internet facility is available there or not. Till then purchase a good company dongal.
The work of packing and unpacking is very tiresome, you can take help of your near and dear and also friends.
Keep one bag ready where you can put one time clothes, towel, some snacks, necessary medicines, Dettol, bandages, cotton, which may be needed all of a sudden. Keep the key bunch of the new house and also of the old house, at a proper place; so that you can give it to the house owner.
Spray pesticides to the flower pots before three to four days of your shifting.
Children's articles must be put in their room before hand.
If you are purchasing new furniture for the new house , give delivery date 2-3 days after the shifting, so that the luggage can be unpacked easily.
In the old house inform your neighbors and the house owner, to take the post and tell them that you will collect afterwards.
After Shifting Tips
While unpacking do not open all the boxes. Open them one by one and set the articles.
Do not whole unpacking in one day. It will be very difficult to manage the whole luggage and more to it you will feel tired.
Shifting to own or rented house, file the necessary papers in a folder. Get all these papers photocopied, and make another set also so that you may not feel any problem afterwards.
Settle the electricity, cable and water bills of the old house before shifting. If the bills have not come note the units so that you can settle the bill afterwards.
When settled fully, invite the neighbors on tea so you can be familiar with them.
If shifted in a society, give your name, mobile no and job details, so that they can inform you the rules of the society.
– Neetu Gupta
Follow us on Facebook, Twitter, LinkedIn Instagram, and YouTube to get more updates related to Sachi Shiksha – The Famous Spiritual Magazine in India.