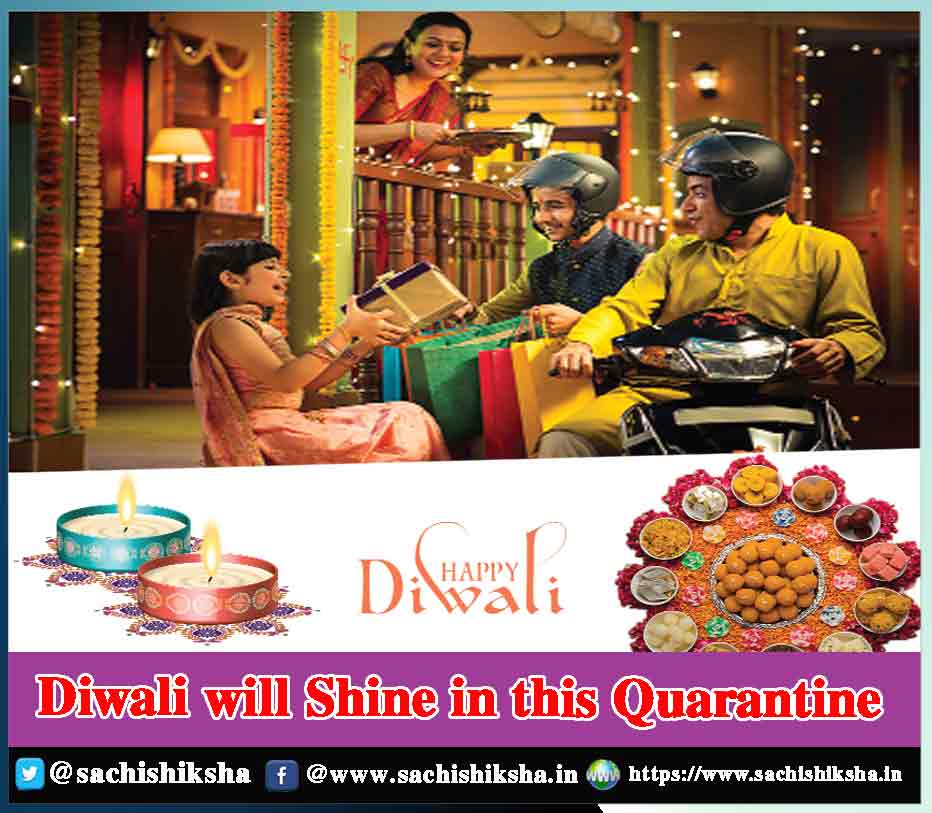 It's Diwali 2020 time.. special in many ways..The outbreak of the Covid-19 since almost the mid of March this year has already made everyone to lose the original track of their lives and in less than a month's time Diwali-the festival of lights will be here. It's this festival every Hindu awaits with great zeal and enthusiasm.
Although Covid-19 has somewhat taken a toll on our lives but the festival of lights will be celebrated all over the world in a very special way. In order to maintain the passion, spirit and gusto while taking all the required precautions by securing ourselves, depends on how we make the preparations for the Diwali celebrations in a different and safe manner so that we are in no sense prohibited to enjoy the most awaited festival.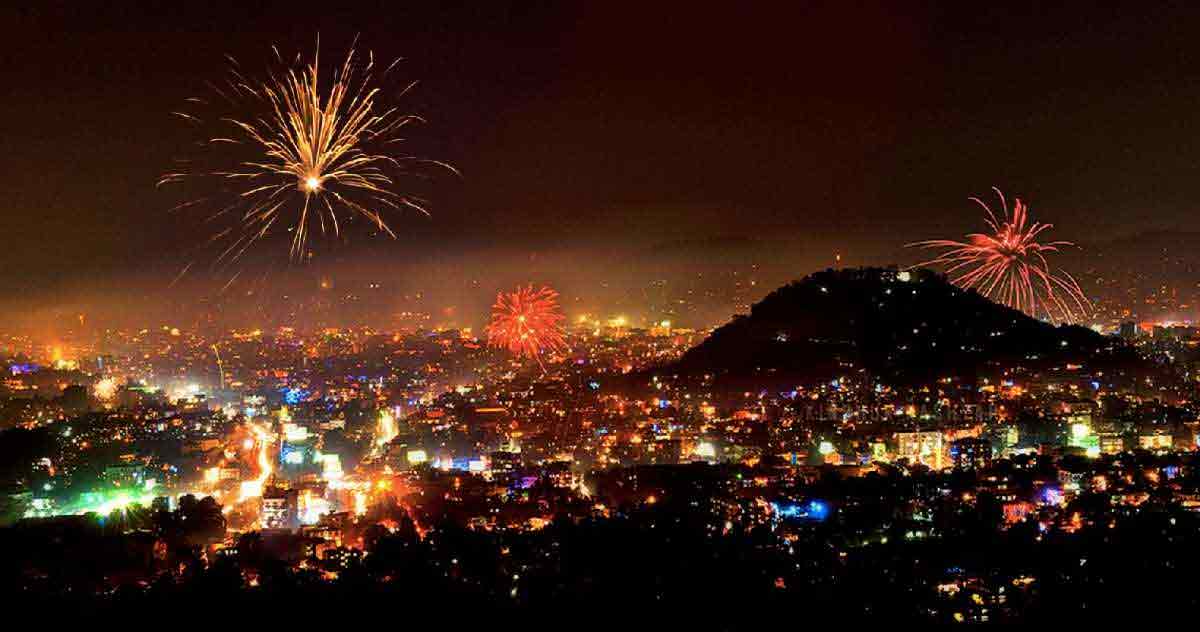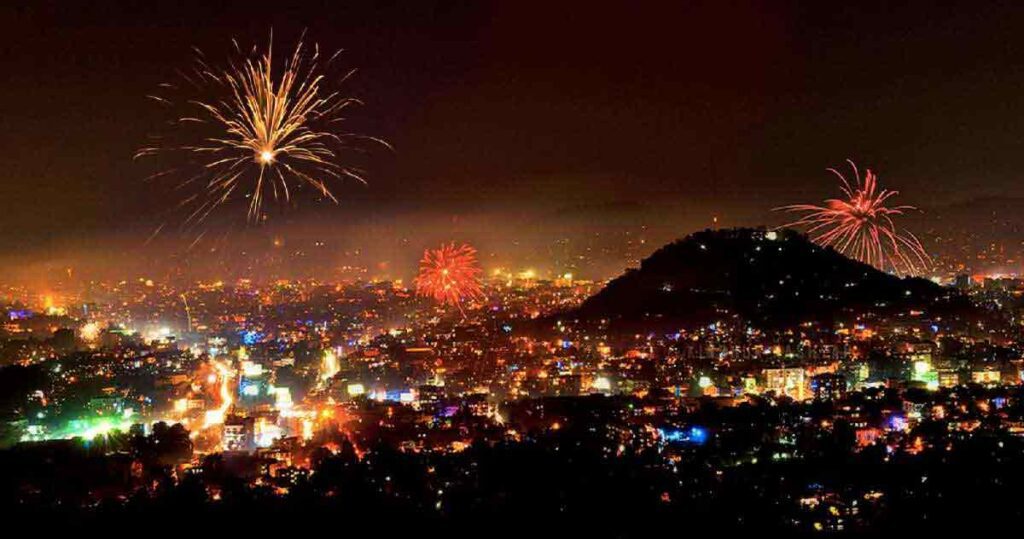 From at least past 6 months everyone is at home and probably their cupboards and shelves are cluttered. Every year we have to create extra time for all the cleaning but since everyone is at home this year it becomes much easier for all the members of the family to take part in the proper cleaning of the home which brings out the true sense of togetherness. In order to make our house look good on this occasion the first step is to get rid of all the extra stuff that's in our house and throw out all the trash. Clean every room one-by-one. To make it easier sort everything in boxes and spare cartons to store the items. Clean the dust and cobwebs from each and every corner of the house. In a few days the house will be thoroughly cleaned and will look well-organized.
After cleaning, the next step is the decoration. Everything becomes easier with YouTube and Google these days. You can add a touch of your own in order to decorate your house. Easy paintings, arts and crafts or some DIY all is at your fingertips. Beautiful paintings, handmade clay earthen lamps some sort of decorative lanterns and easy rangolis can be tried. When the items created by you are displayed, it will bring pride and pleasure along with contentment. You can also try making the string lights using DIY on your own as all the raw material is easily available in the electrical shops.
As Diwali approaches our taste buds also crave for the delicacies that are specifically made on this occasion. Even though we eat variety of snacks all round the year but those made on Diwali have their special importance. Since we have spared time this year, we can try making the delicacies on our own that we often buy from shops. From the time lockdown was imposed as a security measure and everyone was bound to be at home, many of us have indulged in cooking our favorite items at home that we usually order in the restaurants.
We can be happier when we make others happy especially the needy ones. Many people have lost their source of income during the lockdown. Instead of spending thoughtlessly, we can look out for people who really need our help, such as the jobless, the homeless, the disabled. While we are celebrating joyously, some people are possibly struggling to fulfill their hunger. So we can try reaching out to them in any possible manner, like providing them with food packets or clothes. If we can bring a smile even on one hungry face, our hearts will feel the warmth and self-satisfaction.
It is said that no one is rich enough to do without a neighbour. No one can deny the fact that the sweets shared with neighbours can brighten up the relationship. Every Diwali it has become an inseparable tradition for many. A small gesture of sharing homemade sweets and snacks with them in a contactless manner is the best option to show them that you care and are there with them. Lesser the physical contact the better, but this must not block us from gifting sweets on Diwali.
The relatives and friends own a great deal of importance in our lives. It is a post Diwali tradition to visit your close relatives and friends that many of us have followed year after year. But Diwali of 2020 is different and we cannot carelessly visit them in order to keep ourselves as well as them to be safe. So to find a way out we can send them our wishes through handmade greeting cards. Although it has become outdated, but for our loved ones, it will be a treasure and will bring warmth.
We all have not seen our loved ones for such a long time and are confined in our homes, but with the help of the available online apps such as Whatsapp, Zoom, Google Meet etc we can see them face to face and have a heartfelt chat with them. The celebration of the festival of lights with the help of the online platforms is a very different and unique idea. Even if they are far away, this type of virtual twist brings everyone together and is worth giving it a try. Needless to say that every one of us is well used to the usage of these apps. Thanks to the technology for bringing us together.
Just illuminate every corner of your house inside out with bright lights and earthen lamps, decorate your clean homes, enjoy your handmade delicacies and celebrate this auspicious festival with full zeal and energy. Take a pledge to keep yourself away from all types of evils. Make it so attractive that you don't even have a chance to miss the fire crackers. Dress up in beautiful attire and welcome Lord Ganesha and Goddess Lakshmi with happy faces. We must not forget to thank the deities for making us strong enough to fight in these tough times and be able to overcome the darkness. This Diwali of 2020 is a perfect time to reflect upon since light always prevails over the darkness.
So, the Diwali will shine even in Quarantine..