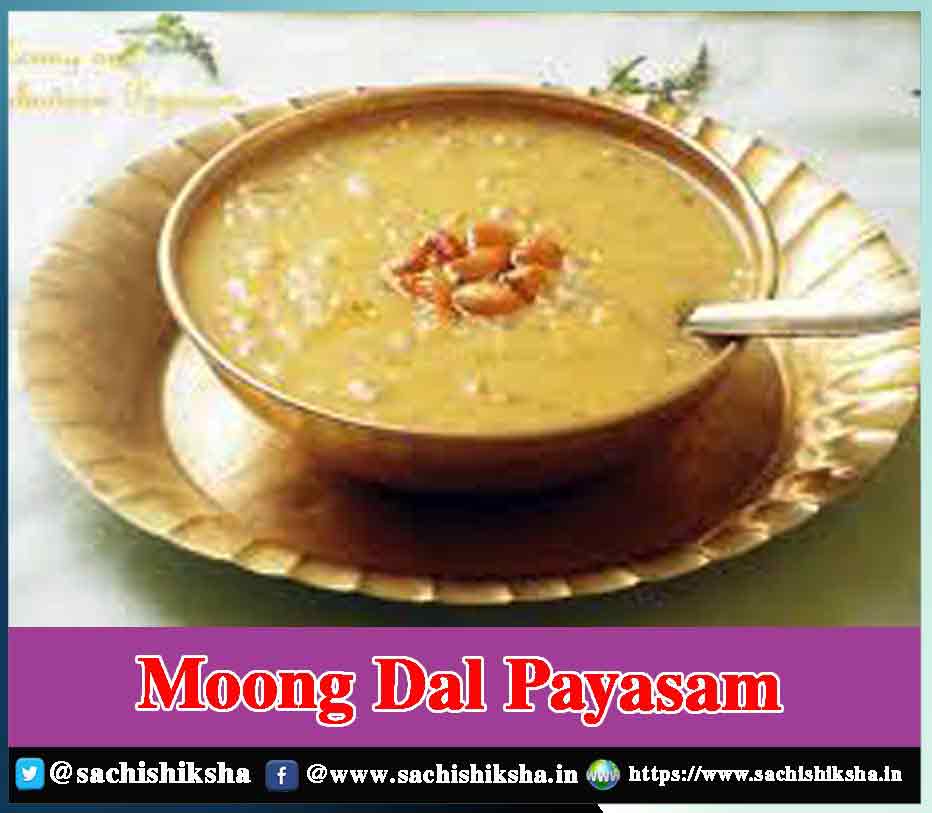 Ingredients
1 cup yellow moong dal
250ml milk
1 cup jaggery
10-12 cashews
10-12 almonds
10-12 raisins
1 teaspoon cardamom powder
1 pinch of nutmeg powder
2 tablespoon pure ghee
Method
Put the moong dal in pressure cooker and blend it till smooth.
Add milk to it and bring it to a good boil.
Soak cashews and almonds for 1 hour and blend it smooth and add it to the mixture of moong dal and milk
Take jaggery in a saucepan add 1/4th cup water and boil it till the water evaporates and let it cool and strain it.
Add jaggery syrup to the payasam, simmer for about 10 minutes.
Heat ghee in a small pan and add raisins.
As raisins swell up add this tempering to the payasam and mix well.
Add cardamom and nutmeg powder.
Let it boil for 5 minutes or as per your desired consistency.
Serve the Moong Dal Payasam hot.
Follow us on Facebook, Twitter, Instagram, and YouTube to get more updates related to Sachi Shiksha – The Famous Spiritual Magazine in India. Also Read Our Hindi and Punjabi Editions.