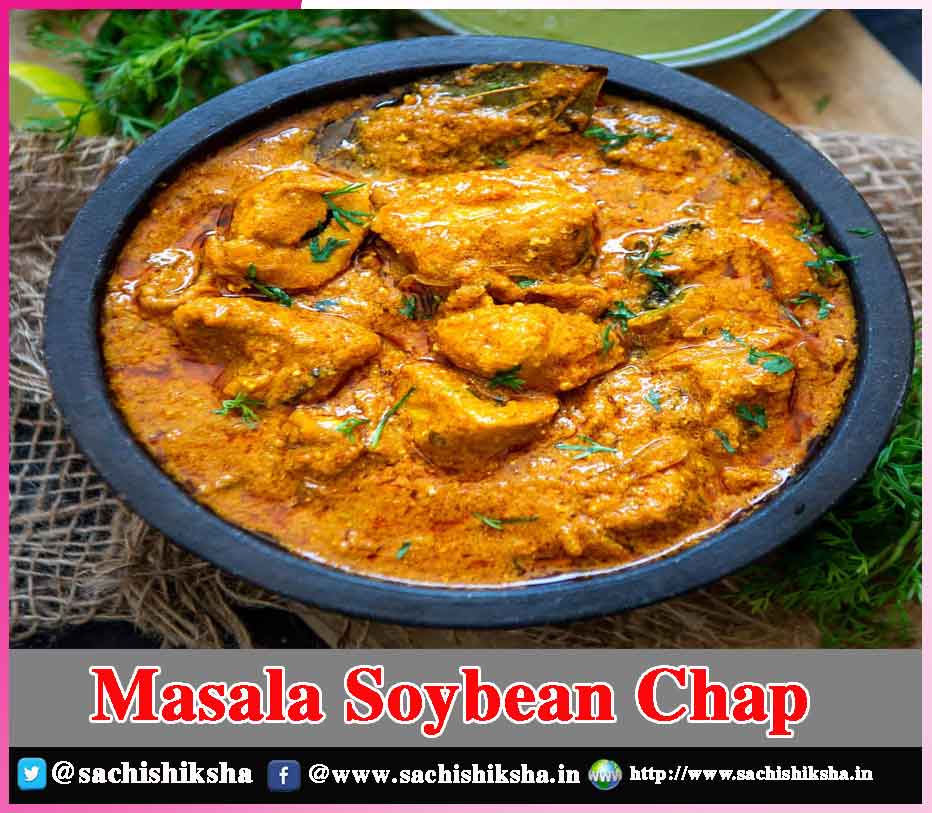 Masala Soybean Chap
Ingredients:
Desi ghee for frying, Soybean chap 1/2 kg,
Onion – 250 grams,
Tomato – 200 grams,
Garlic – 10-12 cloves,
Kasuri methi – 2 teaspoons,
Whole coriander – 2 teaspoons,
Small cardamom – 7 – 8 pieces,
thick cardamom – 2 pieces,
a pinch of red edible color,
butter,
cream and salt and chili according to taste.
 Method of Preparation: –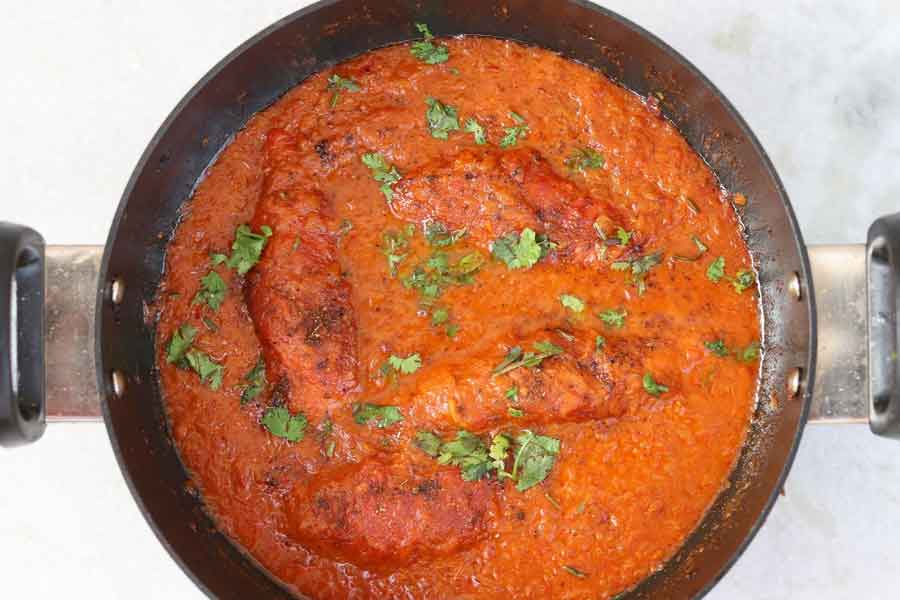 Deep fry the soybean chap in ghee and let it become light brown (If you want to grind, you can do it). Now cut onion and garlic thickly and deep fry them and let them become light brown. Grind the fried onions in a mixer and put them again in the ghee.
Let it roast for a while. Add all the spices to the tomatoes and grind them finely (do not add thick cardamom and color). When the onions are fried, add the crushed tomatoes, add a pinch of thick cardamom and red colour, add red chili as per taste. Turmeric is not to be added. When the masala starts leaving ghee, add a glass of water.
After 1-2 boils, add cooked chap and let it cook on low flame for 10-15 minutes and turn off the gas. When the chap is ready to be served, add cream and butter to the hot chap as per taste and garnish with green coriander.