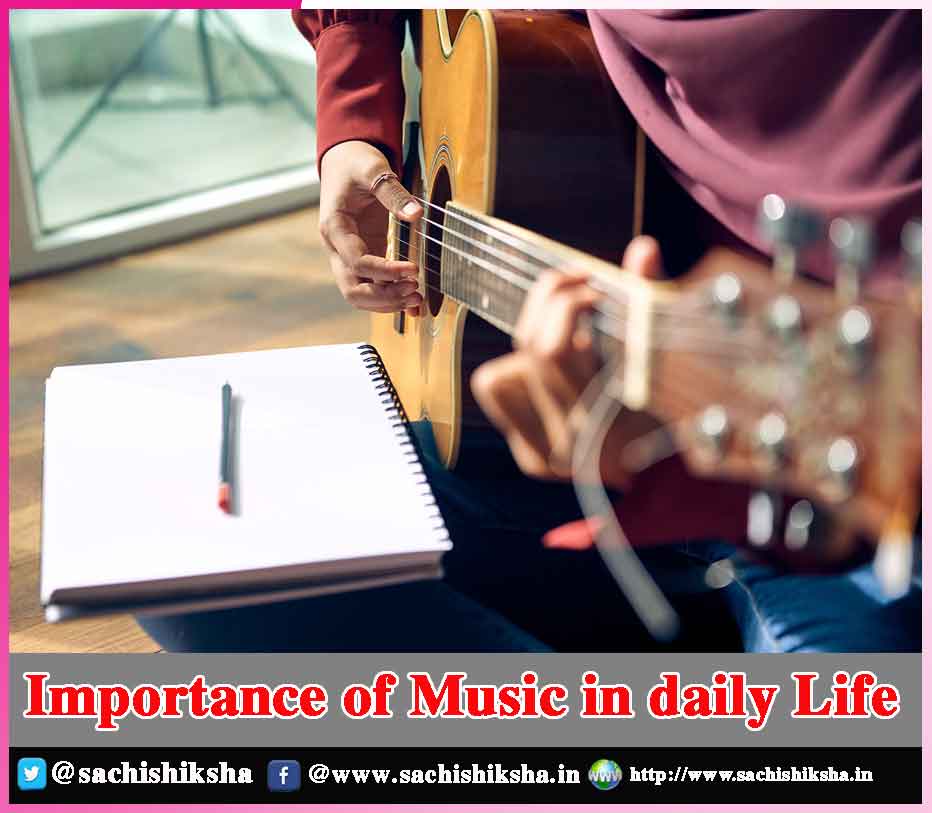 Importance of Music in daily Life
Music & Humans :
Music is considered to be a universal language of humans. It creates an aura of positivity and brings entertainment in human life. Music is loved by everyone because it has the power to change the mood and add a sense of relief to the lives of people. One can gain answers to unsolved questions in the mind via music. Music makes people loving and loyal because it stays with them  till the end of their lives.
It never leaves people alone in their harsh phases of life. Music helps people express themselves in a better way. It has various impacts on the lives of people. One has various emotions attached to many songs because music helps us to relate to everyone and everything around us. Music can bring people together on different occasions. Music is an excellent source of communication.
Music is an art form

that requires great imaginative power and creative skills. It helps one to escape from the chaos of the mind and helps in attaining calmness. Music helps in increasing the confidence as well as positivity of a person. Music is therapy for many people as it helps them to heal their daily life problems. Music can help people in dealing with anxiety, stress, and even depression by decreasing pain, struggle, and distraction in the lives of people. This article will focus on some major benefits of listening to music:
Also Read :-
Music helps one to become highly creative.
It improves the mind vigorously and makes one more artistic as well as ingenious. Music improvises the listening and understanding capability of a person also because when one listens to a song, he tries to understand its lyrics that  the singer wants to convey.
Music helps people to express their emotions
because when one plays any instrument, they reflect our emotions and thoughts.
Music makes the process of learning very pleasant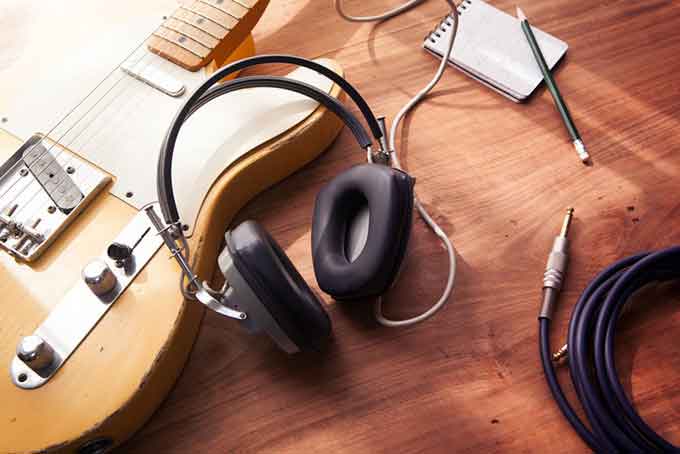 as it is a unique way of developing memorizing capability. Songs are easy to learn than the syllabus. The reason behind this fact is that we learn a song firstly because of its music. A mind preserves whatever it enjoys. Hence, music is a great source of learning with fun. This is the reason why kids in primary are taught poems because singing poems make their minds retain them. The music makes the poem more enjoyable. Nowadays, schools in India are also realizing the importance of music and have made it a proper subject. Students have to learn an instrument or sing and give exams for the same.
No one has any clue from where the music came
but many theories reveal that music predates the existence of humans. Music is highly used in religions and sacred events. Music is used in the celebration of every victory in every religion whether it is Hinduism, Christianity, Sikhism, or Islam. Music is considered to be one of the ways to reach God. All the prayers in all the religions are made up of music and sacred words which are sung by people in temples, gurudwaras, churches, and mosques during happy or sad occasions help people in connecting with God. Singing prayers help people to express their emotions of joy or sadness and easily connect with God.
 Music is the language of the universe
and there exist no boundaries in understanding it. Even birds and animals like dogs and whales can understand the essence of music. Music can transcend all the boundaries and communicate stories to someone on the other side of the planet. Music has no language but everyone must have an open mind to understand the sensitivity of the music.
In a conclusion,
Music has various benefits in our daily lives, it takes us away from our daily life stress and calms our minds. It provides us with a feeling of deep relaxation and creates an aura of positivity around us.