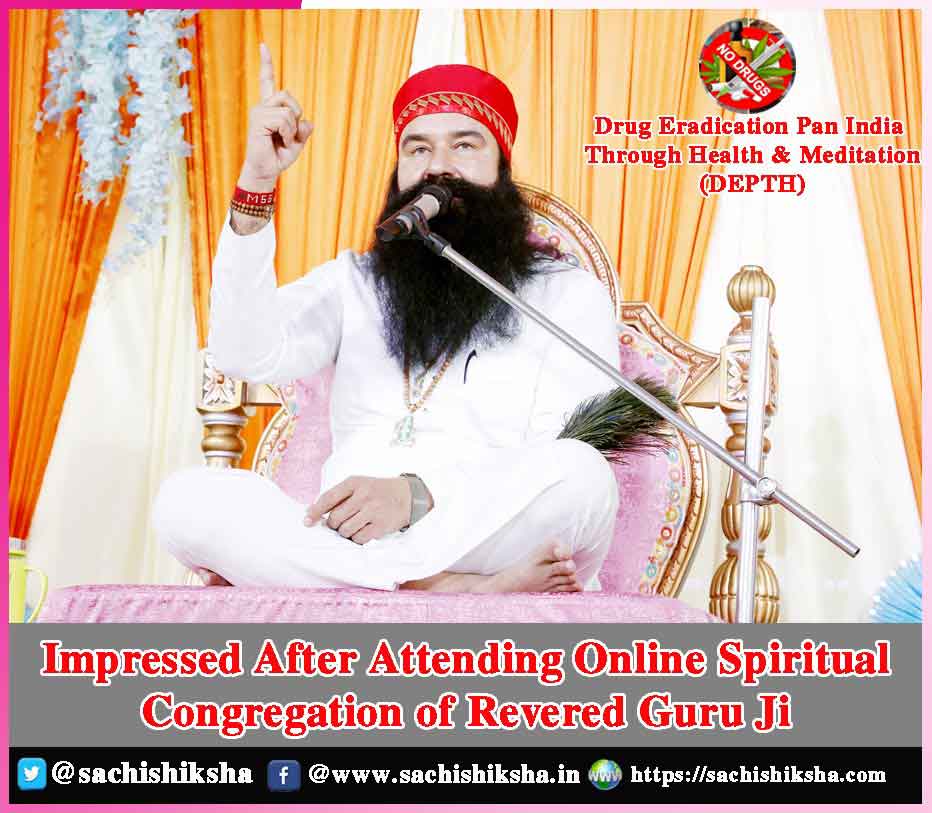 Impressed After Attending Online Spiritual Congregation of Revered Guru Ji
A large number of youths are giving up drugs after having been impressed by the holy teachings of Revered Saint Dr Gurmeet Ram Rahim Singh Ji Insan. One of them is young Angrez Singh, a resident of village Gobindpura in Bhatinda district, whose life was also ruined by drugs, but with the inspiration of the Revered Guru Ji, a new dawn has dawned in his life. Sharing the sour-sweet experiences of life, Angrez Singh told that I had been continuously intoxicated with chitta for the last seven-eight years.
I used to crave for chitta all the time. To get intoxicated, as it seemed right, sometimes he took money from someone and sometimes he stole it. One day I was going in a car with Gurpreet Singh, a devotee of Dera Sacha Sauda from the same village. Then in the car itself, he made me listen to the live spiritual congregation of Revered Guru Saint Dr. Gurmeet Ram Rahim Singh Ji Insan on his phone, which I liked very much. After that Gurpreet also explained to me. I expressed my desire to give up this evil addiction. With grace of the Revered Guru Ji, I attended the online spiritual congregation of the Revered Guru Ji; thereafter I gave up the addiction.
I did have some trouble in the initial one week, but that too only entails with thinking;if we accompany a wrong person, our thinking also becomes the same. It is a  general belief among people  that if they stop consuming drug now, they will become crippled or they will get some other disease, nothing like this happens. When a case was registered against me, the police used to take me away, then what drugs were available there or what drugs were given in the jail, there was no intoxicant. Many are just afraid of it, but there is nothing like that; just for two-three days,  there remained pain in the body.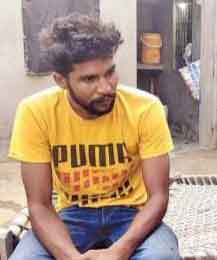 Angrez Singh further told that the life of the family had become like hell due to intoxication; he had never seen his mother happy before, she was always afraid of my intoxicating. But ever since I quit intoxication, the happiness on my mother's face gives me a lot of relief. According to Angrez Singh, quitting addiction is not a big deal; one should search for a good company; the way I got the company of the spiritual follower Gurpreet Singh, attended the spiritual congregation and I chanced to get the spiritual love of God. Along with me, 3-4 other boys have also given up drugs, they also did not face any problem.
The habit of intoxicating chitta taught me to steal , now I gave up the intoxication,  the family was blessed with happiness after a long time.
-Angrez Singh