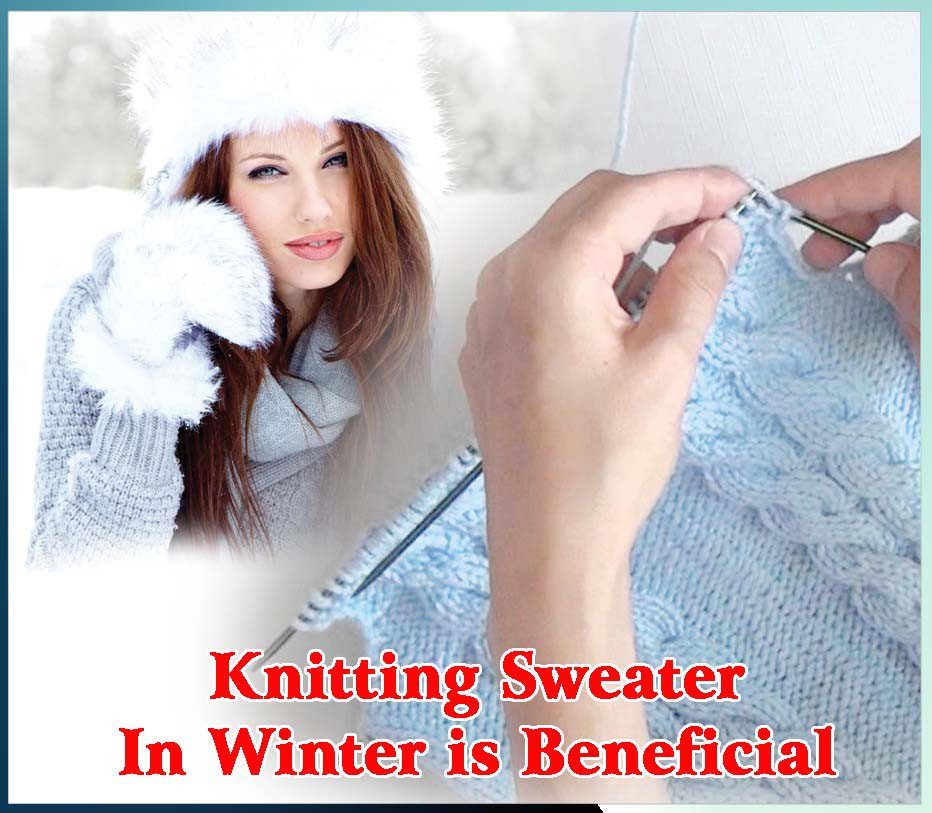 These days knitting sweaters is considered to be the wastage of time by the ladies.
Perhaps being educated and trying for career opportunities, knitting sweater is considered to be wastage of time by them. It is true also.
This work suits to grandmothers, means Nanis and Dadis, so that they may make them busy and satisfy themselves by doing some creative work.
They also feel happy to knit sweaters for their grand children. Come let us know that knitting sweater is also good for health.
Overcome Worry
Knitting is a hobby. The result after knitting for some hours gives pleasant feeling. This reduces mental pressure and lessens the worries.
With the continuous knitting process, when the results are visible and some parts are knitted, the happiness on the face of the knitter is very special.
One homemaker shared her experience that previously she also used to be irritated looking her mother knitting. She said now my children are grown up, I also learnt knitting from my mother and used my time meaningfully and overcame my worries.
Selection of
Colours is also an interesting process
During the past few years, variety in colours has also expanded too much. Selection of colours has also become an interesting task.
If the sweater has to be made with the mixture of two three colours, selection of it is very interesting. Homemade sweaters give more warmth to the body and last for so many years. It is so sweet to have the result after knitting.
It is also a Good Option for Gift
After knitting the sweater gifting it to your loved ones is also a good option. Means you will be in sweet memories after gifting.
You send your emotions to others by the means of knitting silently. Sweater, Muffler, Handgloves, socks, caps etc. knitted according to the easiness of time can be gifted to our dear ones as a gift.
Benefits of Knitting Sweaters
• By knitting the sweaters your working speed increases.
• It gives mental satisfaction that you are getting the instant results of your labour.
• You burn 55 calories in one hour knitting and increase 60% creativity of the brain.
Brain also remains active in addition to the activity of hands
• When you are doing creative work, the habit of forgetting is also lessened.
• While knitting coordination of hand eye and brain becomes active which is beneficial for health.
-SUNITA GABA