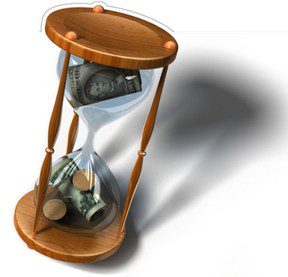 Time management is necessary to be successful in both personal and professional life.
Those who waste time and don't understand its true value cannot climb even first step towards success and should forget climbing the pinnacle.
Do you work efficiently and skillfully in office? Do you lose focus time to time while working in the office?
There are a few tips to make your work and workplace happy and working efficiently in the office.
First of all you should thank the Almighty repeating the Holy Words before the start of your daily routine work. This will surely help you in the completion of your work effectively.
To avoid telephone disturbance while working, use answering machine or if possible recruit an assistant to answer the phone calls. This will help you to be better focused in work and get good results.
Later, you can fix a time for phone calls and emails. You can use various tricks to keep you away from unwanted disturbances. These days it is seen that the email disturbance has increased double fold, creating trouble while concentrating on work. Create a separate folder to store the new emails, which you can tackle afterwards. This way you can also close down the email notification window.
Make a to-do list for the next day's work so that it would come as handy for carrying out works of the next day. If such a priority list is ready, it will help you to keep focus on your work. This list will also guide you to do things which are of great importance and work of less importance. Otherwise the work of less importance would occupy much of the time leaving no time for important work.
Secondly, the list will also help to complete the work of shorter span that is which would get completed in five to seven minutes. Thirdly, the work that is very important and you have kept in mind. This will reduce the work load besides keeping your mind free. Sometimes, the work of less importance gets buried under work load leaving it incomplete and pressurizing you. Keeping a time limit for such type of work certainly frees you from responsibility.
Keep the desk and office table clean, tidy and neat. If everything is kept properly, it will save time as you don't have to keep searching for important things or documents. Creating a priority list and working in tangent with it helps in doing the office work efficiently and saving time.
Tackle the untoward incidents politely and tactfully. Don't loose temper.
Do not take the entire office responsibility on you. Don't hesitate to share the work load with efficient and responsible colleagues. Smart goals are of utmost importance in office time management. These goals are specific, measurable , achievable, recording and timely.
These goals will maintain a career graph and check how you have been fulfilling them. If you keep these goals in mind, you will realize your dreams. Technology plays a vital role in helping as well as creating trouble while realizing your dreams. It entirely depends upon you as to how you use it.
Eom/manasi
Follow us on Facebook, Twitter, Instagram, YouTube to get more updates related to Sachi Shiksha – The Famous Spiritual Magazine in India.