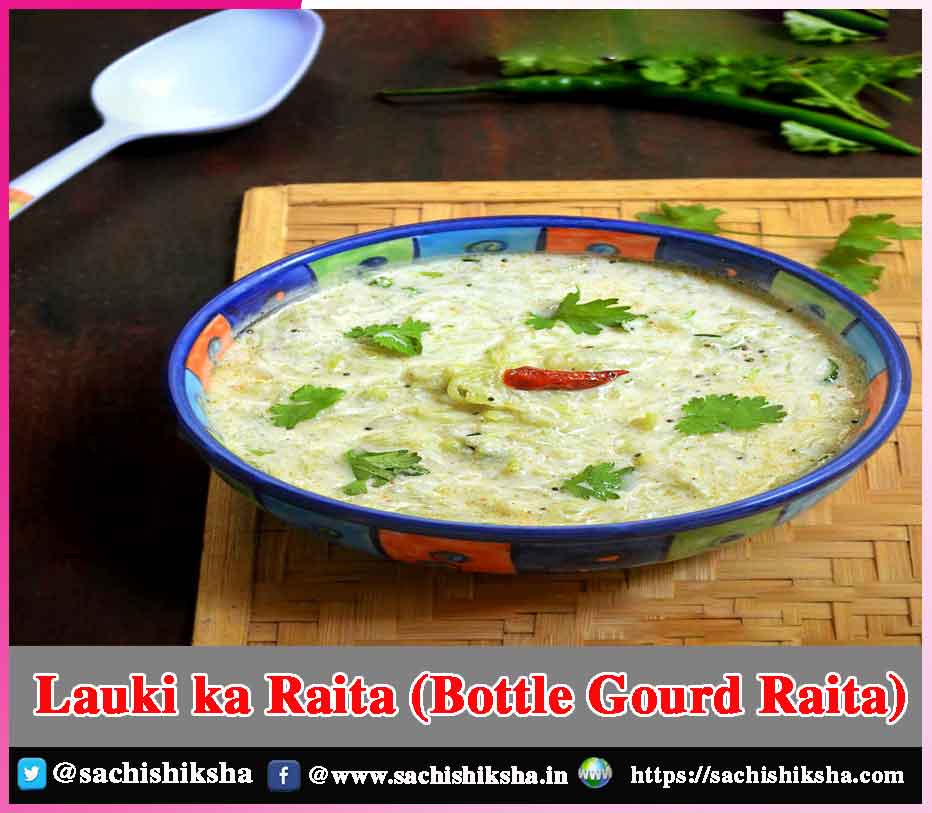 Lauki ka Raita (Bottle Gourd Raita)
Ingredients:
01 cup chopped bottle gourd,
1/4 cup sliced ​​onion,
1/4 tsp finely chopped green chili,
1/4 tsp finely chopped ginger,
01 cup beaten curd,
salt as per taste,
01 tsp oil ,
1/2 tsp mustard seeds,
4-5 curry leaves.
Lauki ka Raita Method of Preparation: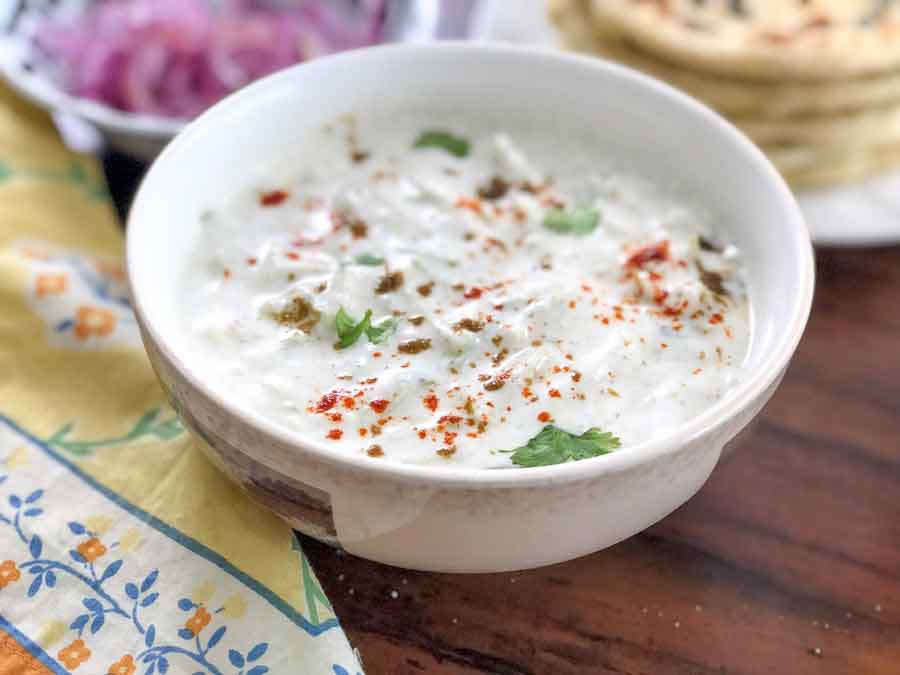 Combine the bottle gourd, onions, green chilies, ginger and ¾ cup of water in a deep pan; mix well and cover with a lid and cook on a medium flame for 10 minutes or till all the water evaporates, while stirring occasionally. Keep it aside. Transfer the mixture into a deep bowl, add curd and salt, mix well and keep aside.
For the seasoning, heat the oil in a small pan and add the mustard seeds. When the seeds start crackling, add curry leaves and fry on a medium flame for a few seconds.  Pour this seasoning over the mixture of curd & bottle gourd and mix well. Now you can serve chilled gourd raita with food.