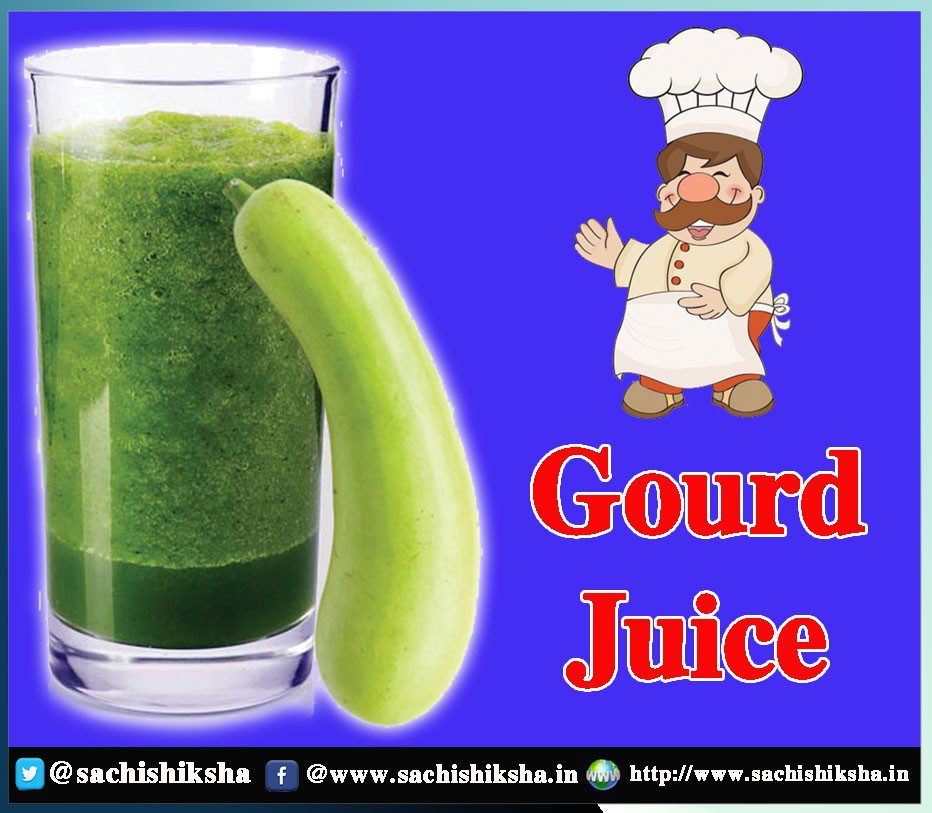 Gourd Juice
Ingredients:-
Mint leaves 10 to 15,
gourd one medium / approx 500 grams,
ginger 1 teaspoon,
black salt 2 pinch,
lemon juice 1-2 tbsp.
Method:-
Wash gourd and peel it and cut it into pieces of about two inches. Taste a small piece of gourd and make sure that it is not tasting bitter. If tastes bitter then do not make juice from that. Grate the mint leaves, gourd pieces and grated ginger in blender until it grows equal. Filter this mixture with a fine hole sieve. Now add lemon juice to taste. If you want, add a pinch of salt too. Cold, fresh and nutritious gourd juice is ready. Serve it in the glasses.
Follow us on Facebook, Twitter, Google+, LinkedIn and Instagram, YouTube to get more updates related to sachi shiksha Spiritual Magazine, articles.