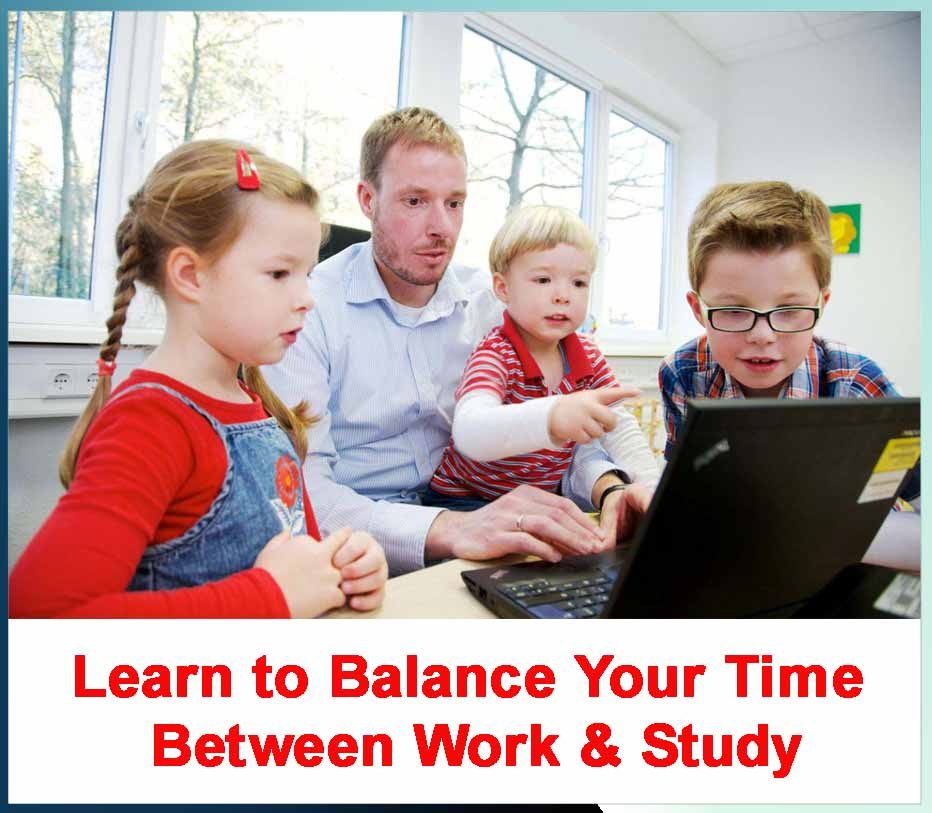 Precious Moments
A day comprises 24-hours. No less, no more. Six hours are necessary for sleep to keep the body and mind healthy.
From the remaining 18 hours, average four hours have to be given to daily routine works, eating and recreation.
Now we get 14 hours left to which we have to make full use of.
In these 14 hours, with service or business for marching ahead we have to increase our standing of education. We have to study also and appear for the exams.
In between the work and the study we have to make time management or we have to prepare budget for the time.
For earning livelihood we have to give 8 to 10 hours. If it is private office or the journey time is more than it can extend up to 12 hours.
From the left over of 2 t 4 hours only we have to make time table for further studies. The four hours night study period is equivalent to 2 hours in the morning.
Quality is important.  Quantity is secondary. The best solution is to read before going to office means 5 to 7am.
After doing service in the day, switch off the mobile, TV, phone and internet at 10 p.m. and go for sleep.  Get at four in the morning and study.  From the point of view of quality, it is the best time.
To be saved from wasting the time, review every personal work of yours and try to find out the utility of that work.  If not necessary avoid doing that work.  You can use that left over time for studies.
Make use of phone, mobile, TV and computer according to the need only.  You will save enough time.
Investment is more important than saving the money. So the time saved must be invested in studies.  The sacrifice of this time will sweeten your life for years to come.  Now you have to work hard with devotion.  You have to recreate less.
  You have to devote to your studies by making target like Arjun.  Sweet results will come automatically.
Sometime routine works are there in the office. Shift duty workers get some time in the evening hours or night duty.
If you are also doing same kind of job keep one book in the office. If you get one or two hours time in office, use that for studies.
Review social behavior, gossiping with friends, occasions for social events like joy and sadness occasions and think where you can save time.
  If no utility, try to  learn saying 'no' and you will save so much time and that time can be used for studies.
Talk brief and to the point on mobile. Understand the value of the time, your energy will be saved. Your time will be saved.
  Every rich and poor has the same 24 hours.  You also have 24 hours. Try to care on character and health.  If you are healthy, you will feel energetic physically and mentally.
You would be able to do good in the office and also will be able to concentrate on studies.  Time is marching ahead.  You have also to march with the time and have to ensure your priority.  Before the exams you have to take 10 to 15 days leave.
When there is holiday, out of that ten hours you have to keep 5 hours in study account.  In brief you have to make full use of the time without stress and tension.
High education standard will help you to gain high post.  It will give you honour and love in the family and society.
Your self confidence will increase and income will also grow.  Education is an important ornament.
The education tree will always provide fruits. You would have to make balance.  You would have to make time table according to your situations.  You have to follow that, improving yourself after self review.
It is better to become good instead of being a big person.  Keep the remote of time in your hands.
Fix the target and success will surely come. You will surely reach the destination by marching on the path of time balance.
DILIP BHATIA