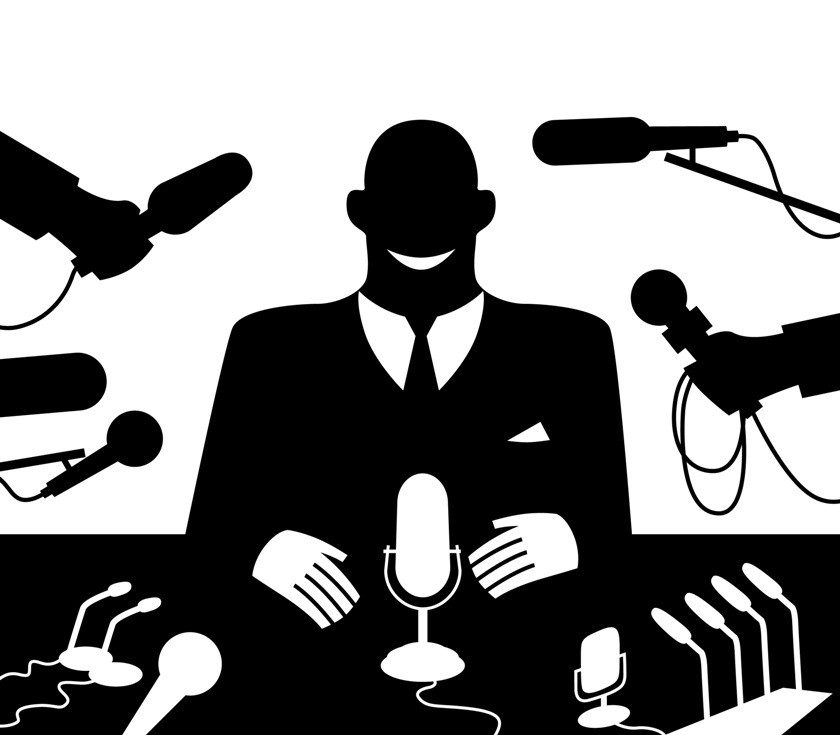 Media Sensationalism
Media's obsession with sensationalism has started paying dearly for many people in public life. In the mad rush for `Breaking News', facts and figures and the very essence of journalism are becoming a casualty.
Reality checks have taken a back seat for a significant portion of the media when it comes to pushing news to the masses at the earliest. The media fraternity cares less about putting events, happenings and statements in the right perspective.
The time tested formula of checking facts thoroughly to maintain authenticity before putting them for public consumption no longer holds good now. Instead sensationalizing the entire issue to be able to garner more TRP is seems to be the catchword for the media these days.
It is disturbing to note how the media has developed a penchant for turning and twisting even simple statements and remarks of people made with all good intentions to make them sound devilish. Why is it that barely any effort is made by the media to understand the context of the remarks or more significantly, what the person in question intended to say.
In many cases in the past the statements are presented in such a vicious manner by the media that the poor person who unfortunately happened to make that remark, becomes an object of derision by the entire nation.
Jumping to conclusions without properly understanding the content and the context of the remark does not do any good to either the media or the society at large.
In many instances suggestive answers are already presented in the form of a question to the person being interviewed and when he or she simply reacts, the version is shown in a very negative manner. In some cases just one part of the sentence or paragraph is highlighted that gives an aggressive posture to the person who gave that statement.
For example if a leader says "agar hamare desh par padosi desh ne akraman kia to hum unke (padosi desh ke) daant khatte kar denge" and if only the latter portion of the sentence "hum padosi desh ke daant khatte kar denge" is highlighted, it will seem as if the leader is unnecessarily trying to provoke the neighbouring country when he did not really mean it and was actually trying only to boost the morale of the nation.
It is very unfortunate that such instances are happening on a regular basis in the country.
At other times even statements issued with all good intention for the welfare of society are presented in such a twisted manner by the media that the remark maker becomes an object of ridicule. Take for example some harmless recent remarks made by Dr Asha Mirge, social activist and Member of the Maharashtra State Commission for Women that created a furore in the national media recently.
At a seminar in Nagpur for girls organised by the Nationalist Congress Party (NCP), of which she too is a member, she dwelled upon how women should be careful all the time to avoid any misfortune coming their way.
In this context, some of the things she had pointed out related to their dress sense and maintaining dignity to avoid distress. But her remarks were twisted, turned and blown out of such proportions by the media that she had to regret and apologise to the nation for no fault of hers.
The 53-years-old widower from Akola district of Maharashtra, Dr Asha Mirge, is today pained by the entire episode highlighted by the media in such a negative manner that ridiculed her in the eyes of the nation. "I have been a social activist for the last 15 years. I fully understand the pain and trauma of women who are molested or sexually harassed.
I always advice women to remain alert all the time. I tell them to dress discreetly and avoid unnecessary attention. In the past I have helped girls learn martial arts for self defence. My intention has always been to teach girls how to be careful to avoid unsavoury happenings,'' says Dr Asha Mirge.
Referring to her recent statement, Dr Asha Mirge said she had only pointed out things that may become crucial for women's safety as many many times they fall prey to rapists because of their unawareness.
"I told the gathering of teenage girls in the presence of Supriya Sule to be careful of how they dress, how women should do an introspection of their hairstyle and how they should be watchful of where they go, with whom they go and at what time. Avoiding going out to lonely places with unknown people at odd hours is always prudent for women.
Before going out anywhere women should ask themselves where are they going, with whom they are going, why are they going and whether there is proper transport facility there. Also is it necessary to go there? The idea is for women to be careful in their movements to avoid molestation. Even at this age I keep a packet of chilly powder with myself for my safety and advice the women to do the same.''.
Mirge says she referred to Nirbhaya's gangrape case in Delhi as well as that of the photo journalist in Mumbai's Shakti Mills just to highlight the fact that both the girls could have avoided their fate had they been more careful and given more thought to whether they should have gone to places they went without proper safeguard.
"In Nirbhaya's case it was the improper transport facility on her return home that fateful night which was to be blamed for the mishap and in the journalist's case it was her decision to go out late evening to a lonely place with a friend. Rape is a inhuman act that I condemn and demand death sentence for the perpetrators. But on their part, women should also remain extremely alert all the time.
Explaining her concern for the women, Dr Mirge, a gynaecologist by profession who runs a hospital `Vaishnavi' in partnership with Dr Sudhir Pandey in Akola, says she had faced hardships in life and has seen cases of hundreds of women in distress which prompted her to help them.
"We are six brothers and sisters. I lost my father at an young age. I cooked food in the house where I stayed as paying guest to (PG) to pay for my studies. My husband died in 2004. But my in-laws never accepted me as their daughter-in-law.
Just 14 days after the death of my husband the in-laws took away my clinic that I had built with my husband on his father's plot. My son was just 11-years old then. I faced hardships in bringing up my son, but now he is 21-years-old and studying engineering in Pune. Fifteen years ago I started devoting my time for social service and in the past I have helped hundreds of poor women and carried out campaigns to teach girls how they can remain safe by remaining alert.
Through state government's Manav Vikas Yojana I have guided 10,000 pregnant and lactating women over the years. I tell girls to be aware of the hormonal changes in their bodies when they reach puberty. They should avoid reading pornographic literature and getting too close to boys. I have delivered more than a thousand lectures on these topics all over Maharashtra. I am often invited by the educational institutes and the police to guide young students,'' she says.
Pained by the entire recent episode in the media, Dr Mirge, who suffers from diabetes and has had two heart attacks in the past, says sometimes she wonders whether trying to help out people is really worthwhile. "I felt very disillusioned and sad when the media painted me in black, without even knowing my background. But I know as a member of the state women commission I can be of help to a lot of girls and this certainly will keep me going,''.
Journalism gets riskier
Eery morning when we pick up our daily newspaper or tune in to the favorite TV channel and glance through it with a cup of coffee or tea to find out the world around,we, all of us unexceptionally, forget to appreciate one thing. That, it is some honest journalists, the brave men , on whose blood and tears we are affording this luxury to know the world while lying on a comfy bed or sofa. We hardly care to know how they are trading their life to get the truth out of this Kafkaesque world and serve it before us. We do not care to know that scores of journalists are killed by the enemies of truth, freedom and justice across the globe every year.
According to the list released by the International Federation of Journalists (IFJ), a worldwide confederation of trade unions and associations of journalists, at least 108 journalists and media staff lost their lives in targeted attacks, bomb attacks and other cross fire incidents around the world in the year 2013 alone. The 23rd annual IFJ list released on 2 January this year shows that Asia Pacific, with 29% of the killings and the Middle East and Arab World with 27% tops the chart as the deadliest regions for journalists. It also shows that violence against women journalists is on the rise. Six women journalists lost their lives last year, while many others were the victims of sexual abuse, intimidation and discrimination.
The IFJ has issued a desperate appeal for governments across the world to end violence against journalists and media staffs. The United Nations General Assembly on 18 December 2013 has adopted a resolution which has established 2 November as an International Day to End Impunity for crimes against journalists.
The Resolution "condemns unequivocally all attacks and violence against journalists and media workers, such as torture, extrajudicial killings, enforced disappearances and arbitrary detention, as well as intimidation and harassment in both conflict and non-conflict situations". It further stresses that "impunity for attacks against journalists constitutes the main challenge to the strengthening of the protection of journalists."
Freedom of speech and freedom of information are the lifeblood of journalistic work. Without press freedom and independent journalism, democracy stands meaningless. Truth and justice will just remain a hollow word if journalists continue to exist in conditions of intimidation or fear for life. As we have the right to know truth, similarly the journalists in all sectors of mass media, be it newspapers, radio, television, online or agencies too deserve their social and professional rights in order to reveal the truth we are in a dire need of, being a civilized progressive society.
It is not beyond our common knowledge that, journalists are deliberately targeted because of their work and with the clear intention to silence them. Levels of violence against the tribe are still unacceptably high and there is an urgent need for governments to protect and enforce journalists' basic right to life. This unabated media blood bath conveys the critical need for countries to improve the protection and safety of journalists and punish the perpetrators of violence against media as well.