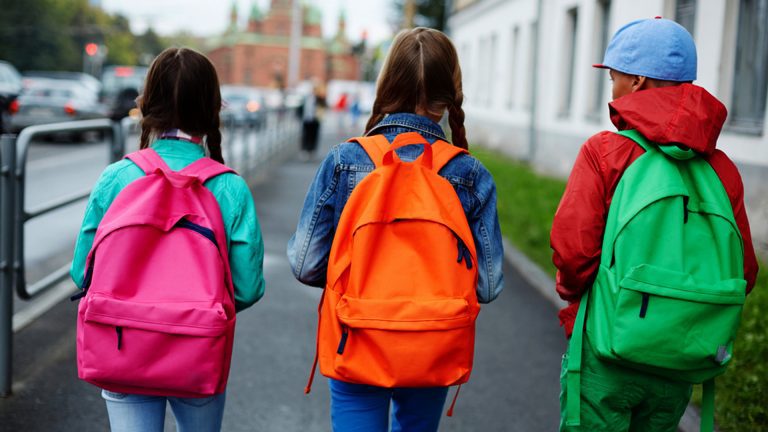 Schools Being Opened By mid-June schools in whole India are opened.
In our childhood two months summer vacations used to extend from 15th May to 15th July. On 15th July announcement were made that today Schools, Courts and Khoa (Mawa) are opened. In previous time the life was altogether different from today. We used to go to our grand maa (Nani – Dadi) house. All used to assemble in same house. In Punjab and Haryana Tandoor chapatti were prepared in the night with Dal and pickle or papad or Pakoda.
Gone are the days of the fight between brother and sisters to sit by the window of 3rd class coach of the train. Now tour packages are booked atleast 6 months before. Special attraction is given to the facilities of the trip. This has lessened the craze of the travel and enjoyment.
Now the schools are closed by 15th April. New session starts from 1st April. Home work is given and projects are to be prepared. These days kids as well as their parents are busy in doing home work. Let us welcome the change. But now the thing is that schools are opening. Let us be prepared for this. Make certain plans and follow them strictly.
Set Getting up Time for Morning
In the vacations, you must have become a little lazy and would have practiced the hobby of getting up late. But now set up a plan and start getting up on time. You should make the preparations in the night. Set your school bag. Keep the uniform handy.
Work Out
One good thing you must have started in the vacations. Going for a walk or if got up late then doing pranayam and yoga at home. Continue this. This will make you fresh for the whole day and your concentration will be improved.
Newspaper Reading
Before taking a bath, have a look on the headings of the newspaper. Do not read the whole newspaper. It will make you aware of the events of your city, nation and even the world. Do not forget to read the thought of the day, churn over it when you are on the way to school and it will give you peace of mind.
Proper Fresh Out
According to weather use water for taking bath. It is always advisable to take very little hot water to make it fresh and then take bath. Avoid using so much of soap and never use performs. In the water you can sprinkle two three drops of dettol and lemon for the fragrance. You can use ubtan made of besan, curd or multani mitti. Put a very little oil on the body in between and then wash again. Rub your body with a gentle towel. Avoid talcum or face powder or any cream. If need be, use two three drops of coconut for rubbing on the body.
Breakfast
Discuss with your mother about the breakfast and tifin for the school. Do not forget to take milk with bournvita, horlicks or any thing you like. In breakfast you can take cornflakes in the milk. Dalia, khaman, bread or cheela of mixed grams can also fall in your choice list. You can also take seasonal fruit with milk. In the tifin, try to have paratha with seasonal vegetables, idli, dosa or any other thing according to your taste.
Helping Mother in House Hold Work
Now you are grown up. Fill your water bottle. Take your breakfast from the kitchen. After finishing it, keep the utensils in proper place or sink. Take the food from your mother and wrap it properly and keep in the lunch box.
Proper Cleanliness of Home on Coming from School
As soon as you return from the school, take off your shoes and socks. Keep them in its proper place. Put the socks for washing. Put the bag properly. Take out the lunch box and water bottle and keep it in the kitchen. Put the water bottle properly so that there is no smell the next morning.
Balanced Lunch
Lunch is the most important programme. Cut the salad, help your mother in preparing lassi or other items. Put the food on the table and call your younger brother and sister also and take the lunch together. Avoid watching TV at that time. After the lunch keep utensils in the sink and clean the dining table.
A Nap
It is advisable to have at least half an hour light sleep in a day. It will freshen you up. Nap prepares your mind to work till night.
Doing Home Work in Evening
In the evening first thing should be to complete your homework. Help your younger brother and sisters in doing their home work also. When you sit on the study table they will also follow you because you are automatically their role model.
Playing With Friends
Spare sometime to play with your friends. Prefer to go for outdoor playing. Most effective is cycling. It will be a type of exercise and you can go with your friends to market to buy some urgent need items for the home.
Watching TV
The most important attraction for the kids is watching TV. In the vacations you have been before TV for hours together. Now it is your study time. So have a view on the news channel or according to your taste see any light program preferably Sab TV or any cartoon channel. But see to it that do not get lost in the world of cartoons. Watching excess TV is an invitation to so many problems like eyes problem, headache, obesity and other ailments.
Right Dinner Time
Fix your time for dinner. Help your mother in serving the dinner and if any other help she needs. Avoid taking curd and cucumber in the night. If possible and sometimes take little hot water after the dinner. Your dinner should be comparatively light and less oily. Go for a walk after the meals with your family and crack jokes to make the family atmosphere healthy.
Early to Bed
In olden days all used to go in the bed by 9.30 pm and get up early. That schedule was very good for health and other programmes. It is a saying also, EARLY TO BED AND EARLY TO RISE MAKES A MAN HEALTHY, WEALTHY AND WISE. So go to bed in time. Sit for 5 to 10 minutes, do meditation, thank God for all He has given to you. Thank Him also for the good day you enjoyed today.
If you follow this, Children, no one can catch you from becoming a responsible kid or a wise and complete child.
Follow us on Facebook, Twitter, Google+, LinkedIn and Instagram, YouTube to get more updates related to sachi shiksha Spiritual Magazine, articles.