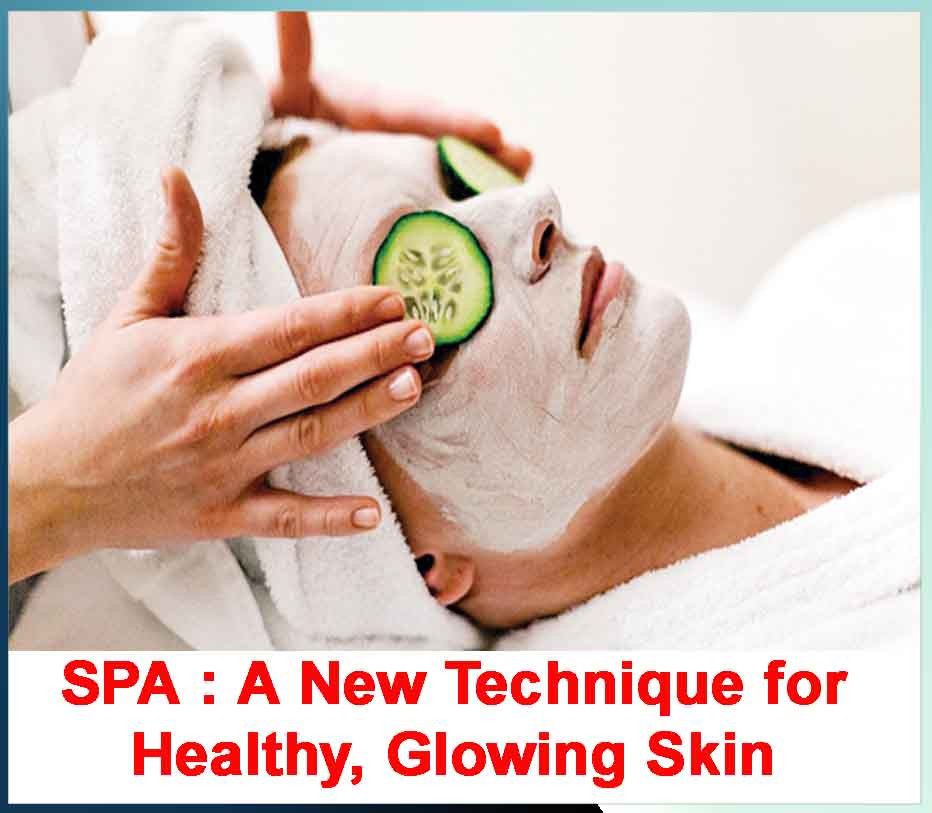 In our childhood, we have seen our mothers and grandmothers using homemade items to glow the skin.
After emptying the milk utensils, the remaining cream was mixed with little gram power or even wheat flour. The paste made out of it used to be applied on the face for the purpose of facial. In those good, old days, the coconut oil used to be the best moisturizer for the skin.
As there were kitchen gardens in almost every house in the yester years, the flowers like rose, chameli and mogra were easily as well as readily available to all.
Those flowers used to be the deo or perfume for us. Over the past two decades, the scenario has totally changed. From the homemade beauty products, it has shifted to body care centres, parlours and now the latest technique is spa.
In every residential areas or colonies, the big and small towns, you will now see spa centres. It has now turned out to be a huge business domain and rich and middle-class people are equally taking benefit from this. In summer, the mud spa, aroma therapy and term uric spa are in great demand.
Tanning, sunburn, toxins and dehydration
all summer generated problems are redressed by such spas. So many tips are being used to get rid from these. Ladies are preferring Fruit Massage, Aroma Therapy and Mineral Body Packs treatment.
Though according to the experts, the most effective and most popular treatment is mud spa. The most important thing about this is that the mud is imported from abroad. The mud of the place where there is a volcano considered as very useful for the skin. These soils are rich in oils and minerals.
The mud from Malaysia and Romania is being imported in India for this purpose. The Ayurvedacharyas and the Spa owners say that mud spa increases the blood circulation in addition to detoxification. The dullness of the skin due the dehydration is treated by mud spa. This smoothens the body and also brings glow on the skin.
In this treatment, whole body and the hair is covered by Multani or any other mud. There are sea salts and medicinal herbs in the mud. This treatment can be taken within a budget of Rs. 2,000/. Moreover, if you are not able to get imported mud, you can go for any fertile soil, sieve it so that the small pebbles are separated from soil.
Here we have brief details of some of the types of spa that are gaining huge popularity in India
Turmeric Spa
In this type of body spa, a special variety of turmeric is used and the pack is put for half an hour on the body. After that, it is scrubbed gently for some time. The skin gets required nutrition and is also saved from infections. Turmeric is easily found in Indian kitchen. We cannot imagine our food without turmeric.
It is available everywhere
from kitchen to the temple in our home. We know that no religious activity is complete without turmeric.
Aroma Therapy
In this special type of therapy, massage is done with the oil extracted from various flowers. Aroma therapy massage is used not only in summer but throughout the year. In this, the massage is done by extract oil of rose, chameli and mogra flowers. It is a good option for relaxing the tissues and skin smoothening.
Deep Freeze Spa
This spa is famous in Finland. The client is kept in 110 degree temperature for three minutes. It is found to be very beneficial in the cases of pain relief.
Fire Cupping Massage
In some countries, fire is kept near the skin and spa is done by creating local suction. Reptile Therapy: Snake spa has become very common these days. Reptile therapy is prevalent in China, Thailand and Malaysia. In this, snakes crawls on the back.
This is for relaxation. In India also, spa is very popular since the ancient times. The massage gardens were there and people used to go there to get massage (a kind of spa).
Some trained people used to do this work. They would sing some special kind of songs which used to be a 'lori' for the elders.
There used to be massage and rest at the same time. After the spa, clients were kept under the tree or in a specially designed room for this purpose. After half an hour, they were allowed to take bath with special water like 'ajwaain' leaves in winter, rose leave water with drops of lemon and coconut oil. The home made things were used and it was a local business but on a small scale.
The spa business now has reached to its professional height. Instead of using homemade things and doing a little bit of effort, people are switching to Spa parlours which sometime become a cause of damage to body also, if done by untrained persons.
At home if we cooperate with each other and do it at home, it would be both time and money saving. The healing touch of mother or sister can be a rich medicine also.
The spa (whether at home or in the Parlour) is a tonic for the body. It helps us to get rid of the tiredness and many other physical and skin problems. It can make you active, beautiful, glowing and also fit and fine.
Taking medicine can be harmful, but it rarely harms the skin, rather it is a tonic for the skin. We should take care that we are in the right hands for spa.
–  RAJ KUMARI