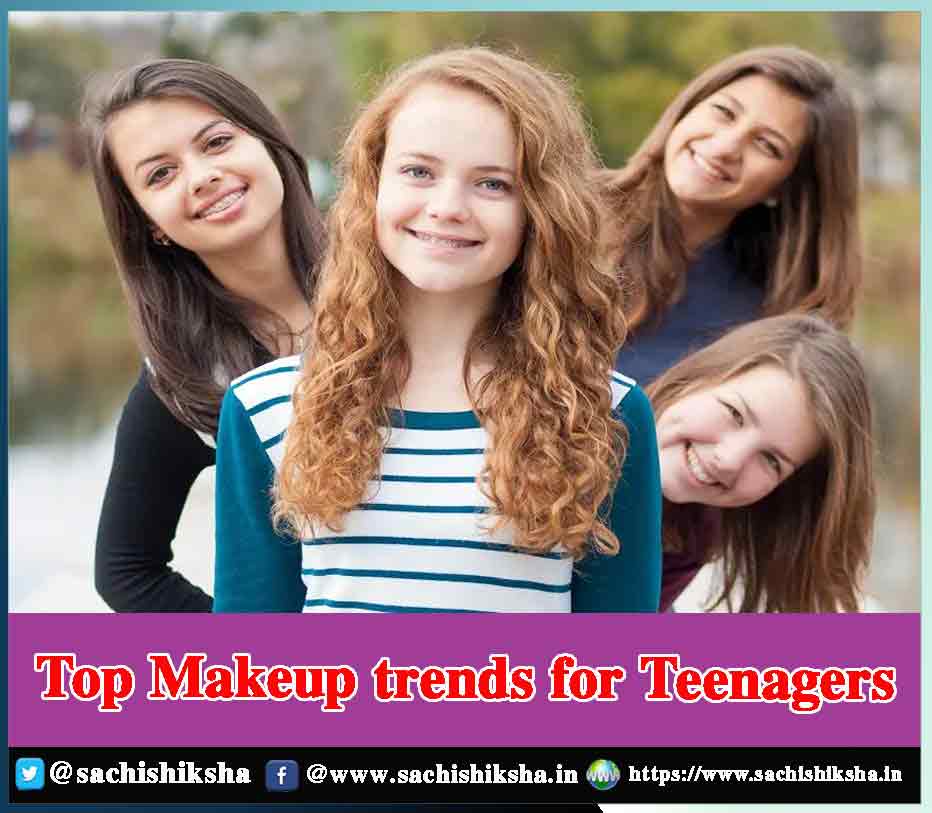 Top Makeup trends for Teenagers
This article will focus on various makeup trends followed by teenagers in the present time.
Natural Skin with Light Coverage
Usually, teenagers use this style to showcase their best features, minus the layers of heavy pigment or foundation. There are ways to look glamorous without doing too much. It can be done via glossy light lip balm, brow gel, and clear mascaras which give a polished look to the face but is never too much. It is great for every level whether you are a makeup guru or even just a beginner in the journey.
Naturally Neutral
Neutral shades can complement the skin tone as flattering. It can be done by applying an eye shadow base that is a bit darker than the skin tone over every lid. Contour shade should be applied which is also a bit darker than skin complexion. Black pencil eyeliner must be applied on the upper lashes and it must be slightly extended at both corners. Eyes must be accentuated with black mascara.
Brows should be defined by a brow pencil or an eye shadow powder which is a bit darker than the natural skin color. Bronzer should be diagonally applied underneath both cheekbones over tinted moisturizer or the BB cream to contour their face properly. The look can be finished by applying nude lipstick.
Sparkling Cheeks and Lips
Shimmery lids as well as cheekbone defining highlighters are great for getting sparkled skin in the sunlight. Gen glitters can also provide great shine to any makeup look. They can be used upon cheekbones, hair, or anywhere you want to glimmer.
Colorful Splash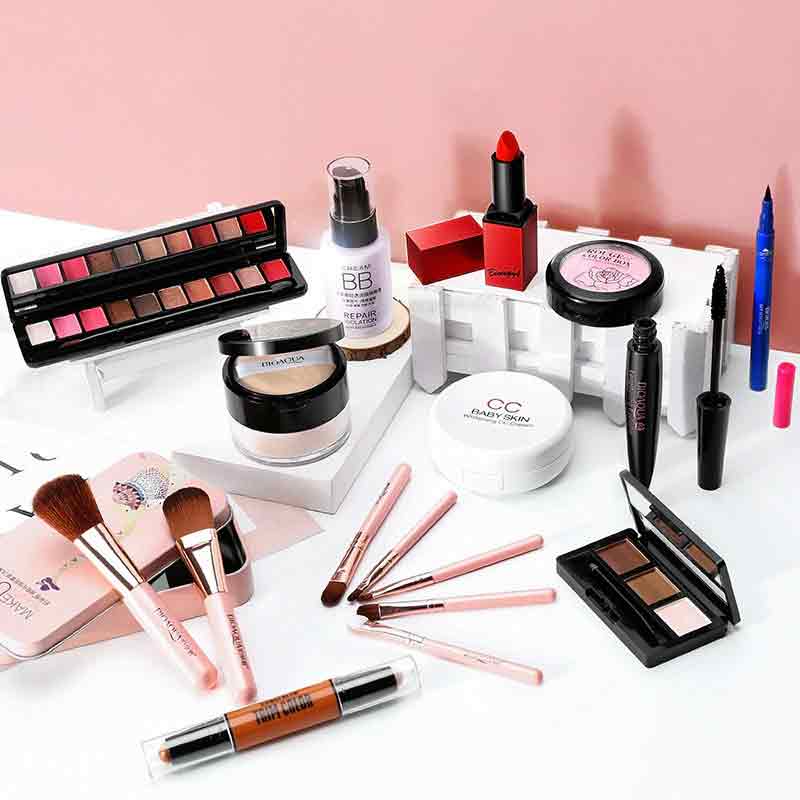 This eye-catching style is used for making impression on social occasions in schools or universities. Tinted moisture or BB balm should be applied for light and natural coverage. Apples of the cheeks should be covered with peachy or pink blush for a rosy glow.
Eye shadow mimicking the original complexion should be applied on the eyelids and then contour should be done with a dark shade. Eyebrow gel must be used which complements the original shade of brow for slicking the brows down to get the focus on the eye shadow. Splash can be then added via lipstick shade such as purple, fuchsia, or orange.
Freckles
Usually, not everyone is blessed with natural freckles which give a sun kissed look. So, these beauty marks can be created artificially via new products and brushes all over the cheeks and nose.
Bold and Bright Eyelids
The purpose of makeup is self-expression and in present times it can be done via vibrant and wild colors. Bright eye shadows and neon highlighters are trending everywhere. Gold shades, hot pink, and bright pink are perfect for the ongoing trend.
Full, Feathered, and Groomed Brows
There is nothing new in a natural-looking brow. This trick involves brushing the brows up and so that they attain a clean as well as full shape. It can also be used for the elongation of the lashes.
Glamorous and Glossy
This look is aesthetic enough to turn the heads in hallways. For this, apply foundation and add extra sheen to the look via using a highlighter above the cheekbones, on the cupid's bow, down the nose, on both the brows, the center of the forehead, and the center of the chin. Peachy eye shadow base should be applied on both eyelids and smokey or dark grey eye shadow should be applied on upper or lower eyelashes for adding a smoking aesthetic. For maximizing the drama, black mascara should be applied. The glamorous look can be finished off by applying some coats of glossy lip balm.
Girly and Bold
For getting feminine and bold makeup, intense smokey eyes along with light pink tones must be tried. A light grey eye shadow should be applied on both eyelids and also under the lower lashes. Then contour colors such as charcoal must be used in every crease and should be blended outwards.
A black eyeliner must be used for drawing a line above the upper lashes and below the lower lashes. Eyebrows must be combed and an eye shadow powder two shades darker than the original skin tone should be applied. They must be left fluffy for catching the attention. After applying the foundation, a pink rosy blush should be applied on the apples of the cheeks to give a natural blush. In the end, a soft pink lipstick must be applied for the completion of the look.
Glowing Goddess
For creating the look of a glowing goddess, peach and gold tones must be used in makeup. A light foundation should be applied and a bronze should be used diagonally under the cheekbones for flattering the shape of the face.
A metallic gold eye shadow must be used across the lid, also in the inner corner, and underneath the lower lashes for making the eyes pop. They must be accentuated further by applying black mascara for pumping up the volume. Then the eyebrows should be combed and left for looking natural and luscious. This dewy aesthetic can be ended by coral or peach lipstick.