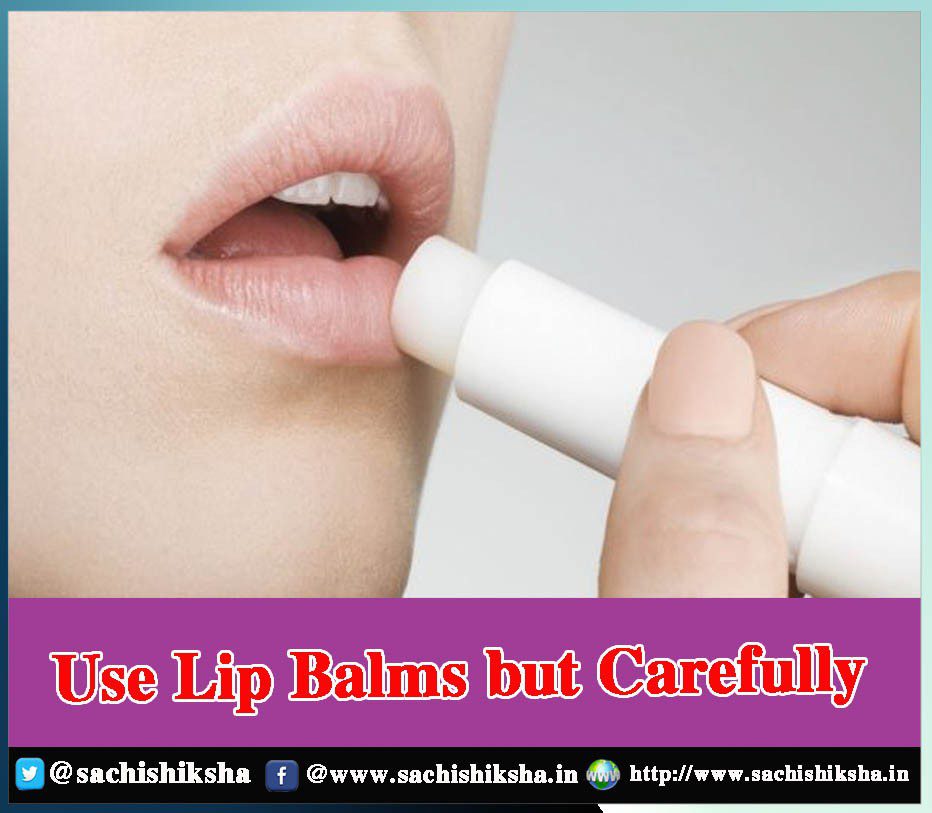 Lips enhance the beauty of our face but if your lips are dry, then you may have to face embarrassments. In such a case, the young women start putting 'lip balm' to get rid of dry lips. The lip does not dry up a little quickly if lip balm is applied.
It is often seen that when you apply lip balm, then the moisture remains on the lips for some time and then after a few hours the lips begin to dry again. In this way, you start using lip balm again and again. But repeated use of lip balm is also harmful to your health.
Lip balm contains many chemical agents that harm you. In one study, it has been said that although there is no addiction element in lip balm, but it becomes habitual by applying it repeatedly.
So let us know about the loss of lip balm
Fragrance
Get the complete information about what things have been prepared before buying lip balm at any time. If the lip balm is giving sharp fragrance, you should not use it. Many people are allergic to lip balm with such strong fragrances. Because the chemicals used for those fragrances are quite harmful.
Menthol lip balm
Many people prefer menthol lip balms because they feel a strong cold as they wear it on the lips. But you will be surprised to know that menthol does not help in fixing the dry lips in any way, it just gives coolness. Therefore, use such lip balm, which have been used like seeds or butter. Seedwax are more effective.
Risk of infection
There are many lip balms that you put on your finger and apply on lips. During the work, many bacteria and viruses that spread diseases at your finger stings and many times you remove the balm from the same hand, which makes you sick. So clean your hands thoroughly and then only lip balm from your finger.
Tips
Before buying lip balm, check its SPF so that your lips can be protected from harmful UV rays coming out of the sun. If you do not have SPF in your lip balm, apply lip balm on the lips first and then apply a light layer of sunscreen.
Make lip balm at home
You can use it by making natural lip balm at your home. We are telling you the method of making lip balm with honey and peppermint here. Take 2 spoons petroleum jelly, 1 teaspoon honey and 3-4 drops peppermint extracts.
First heat the petroleum jelly for 3-4 seconds and mix the rest of the ingredients in it. When everything mixes well and becomes a thick mixture, then store it in a small clean compartment and then use it.- Aarti Rani
Follow us on Facebook, Twitter, Google+, LinkedIn and Instagram, YouTube to get more updates related to sachi shiksha Spiritual Magazine, articles.