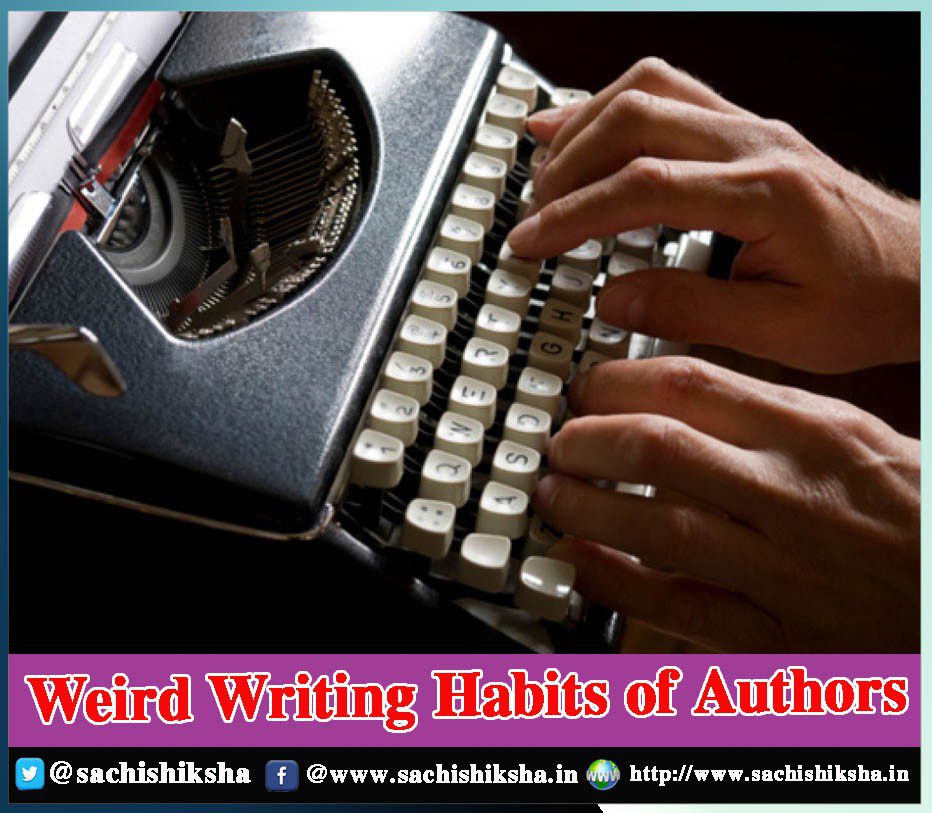 Most of people can't start work without a strong hit of caffeine. They won't even get out of bed without a strong hit of caffeine.
Literary legends are not like most of us though, and their habits are therefore much weirder.
Here are just a few of the unique habits of some of the world's most talented writers.
Munshi Prem Chand had a habit of typing while lying on the belly and lifting his legs. There was often a lot of pain due to putting body weight on the elbows, but he had become habitual to suffering this pain.
Acharya Ram Chandra Shukla used to write a lying sheet of paper on his chest and write it with pencil.
Sarat Chandra Chatterjee had completed most of his compositions sitting on a comfortable single chair.
The German poet Schiller filled rotten apple in his desk drawer. He said that the rotten smell keeps his mind aware.
The Russian writer Anton Chekov had a habit of typing in front of the clock and used to watch the clock after writing every sentence.
It is very surprised to know about French philosopher Montaigne that he did not work on writing any Friday throughout his life and never wrote a score of 13 from his pen.
The legendary author W.Faulkner could not write a single word unless he started his day by watching someone who looked a lot like him, get swallowed up by quicksand. The more the person getting swallowed up by quicksand looked like Faulkner, the better the author's writing would be that day .While writing The Sound and the Fury, Faulkner watched over 600 similar-looking men die in quicksand.
The English novelist Charles Dickens had a habit that he kept a compass all the time with him, it was the hypothesis that if he would head towards the north then he would be killed.
Somerset Maugham always used to keep a picture of the evil eye on his writing papers during writing. Apart from this, he always kept an amulet near him while writing, so that the evil-natured things could not affect his mind.
The famous French author Alexander Dumas had a habit of writing on colorful papers. He used to write novels on blue paper, poetry on yellow paper and articles on pink paper.
In her Nobel Prize acceptance speech, Morrison revealed that she cannot begin a single day of writing until she first spends several hours searching all the dumpsters in her town for the body of Amelia Earhart.
Francine Prose, the author of Judah the Pious and the president of PEN American Center confided that she always wore her husband's red and black checked flannel pajama pants and T-shirt. – Madhu Uppal
Follow us on Facebook, Twitter, LinkedIn and Instagram, YouTube to get more updates related to Sachi Shiksha – The Famous Spiritual Magazine in India.