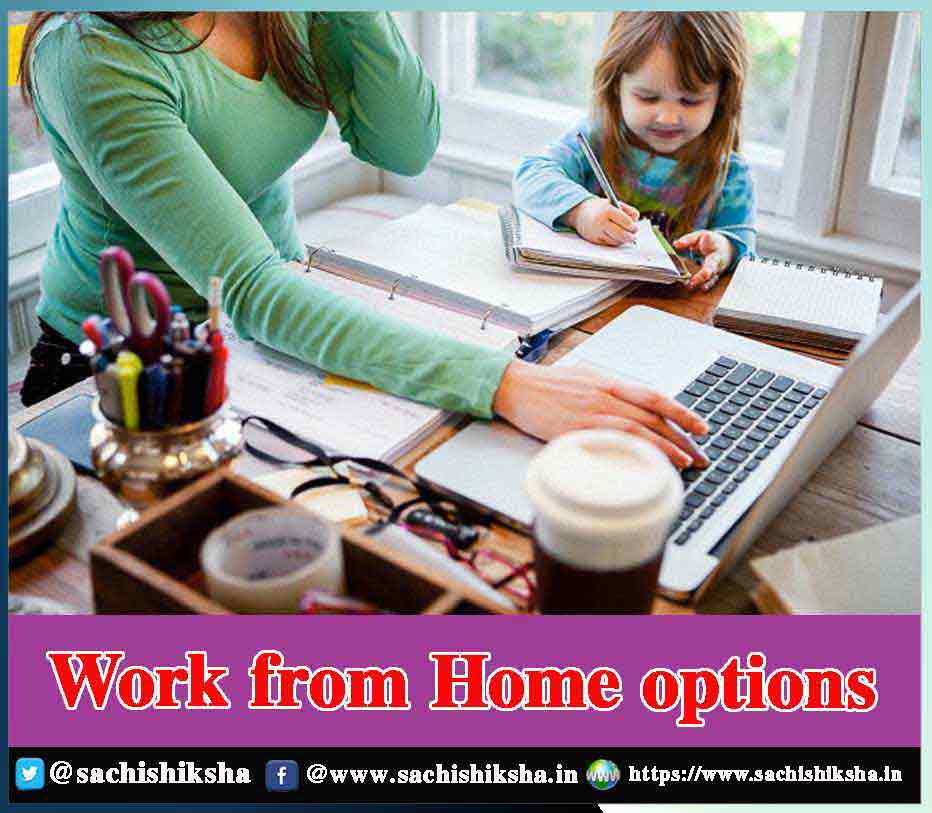 Will it not be the most relaxing thing if you were paid for what you loved doing and that too within the confines of your cosy home, without having to brave the snarling traffic? Currently it is advisable to stay home and open doors only when extremely necessary. So if working can also be accommodated inside the protection of our residences the better are the stakes of defeating this deadly virus. In a way we contribute in this war in which we desire to emerge victorious.
Besides financial gains in the form of easy money, working from home offers other benefits such as flexi hours and not having to commute every day, a time consuming and challenging tedium especially in metros. Though it provides a privilege of working at home but still it is like any other day job where you would have to dedicate a fixed number of hours according to the respective job profile and struggle with self-discipline. But most of these options are available online and we here list a few in order to provide you ease in your quest of the perfect work from home job.
Translators are quite in demand now days depending upon the language which is being translated. It is perfect for those who know at least 2 languages and are fluent in reading and writing the same. Translators are required to translate documents or audio recordings from one language to other.
You have the option to work as a freelancer translator or apply to companies working in this domain. But some companies insist on recruiting people with past translating job experiences. Another stay at home job is that of an online babysitter. If you have a kid of your own or in general you love being around kids then probably this could be for you. Virtual babysitting is the newest trend in at-home-child-care and is a responsible way to ensure social distancing but at the same time also entertaining kids.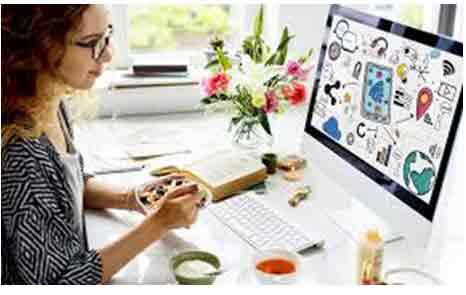 It sounds weird but with apps like zoom, face time, Skype or whatsapp video calling it becomes quite convenient. The babysitter can engage the kids with virtual games or in general talking to them. Short sessions are preferred over long dull sessions.
Entrepreneurs, professionals and other teams often require assistance in managing administrative work and here comes to play the role of virtual assistantship.  Virtual assistants are required to schedule meetings, get in touch with clients, following up on them, creating presentations in power point and workings in excel. Working remotely and managing other aspects of the business can be creative.
Good communication skills with knowledge of office utility softwares can be an added advantage. Teaching is a lucrative way to remain updated while nurturing young minds. If you possess expertise in a subject then this might be for you. With the advent of emerging technological trends and platforms such Byju's, Vedantu, Tutor India one could enroll for teaching depending upon their credentials.
Experience and teaching pattern matter the most here and some basic necessities like having a good quality web cam, tools aiding in teaching etc. are also required. Virtual whiteboards are often provided as a result of training imparted for online teaching.
With business expansions companies are increasingly outsourcing for web development and graphic designing instead of hiring fixed term employees. These professions have become the most sought after and their growth has been exponential in these few years. But a degree in computer science or other related field backing up your work experience will be instrumental in cementing your position as a web developer.
Online course in this direction can be helpful as well. Creative virtual displays of art and graphics by assembling different images, typographies and motion graphics will make you a good graphic designer. It would be like icing on the cake if you have knowledge of soft-wares like Adobe Photoshop.
Social media influencers are required in every walk of life now days. Growth in online advertising and marketing is fuelling the demand for people who can manage social media profiles and media presence of the varied businesses. This needs creativity to bloom in every sphere as the social media marketing need to be eye catching. Though no formal education is available but some courses may equip you with marketing strategies.
People who don't mind spending their day on calls can also sign up for being call centre agents. Remote call centre agents are hired for a bunch of various industries such as travel, hospitality, road assistance, telecom, retail, health care etc. Such jobs are available on both full time as well as part time basis.
Excellent communication and organisational skill will be an added bonus here. If you are a person of many opinions then taking surveys could be surely your thing. Taking surveys, answering questions or reviewing products could provide you money which is generally paid in e-wallets or be redeemed as gift cards. No extra education or skill is required for this task, however being aware of things is important.
Not just these which are listed above provide you options. Think out of the box, plan it accordingly and just do it. Surely there will be hurdles along your chosen path but your heart-felt satisfaction will be a remedy for all the pain you gained. Explore all the available options and make working from home a memorable experience for your life.
Follow us on Facebook, Twitter, LinkedIn Instagram, and YouTube to get more updates related to Sachi Shiksha – The Famous Spiritual Magazine in India. Also Read Our Hindi and Punjabi Editions.