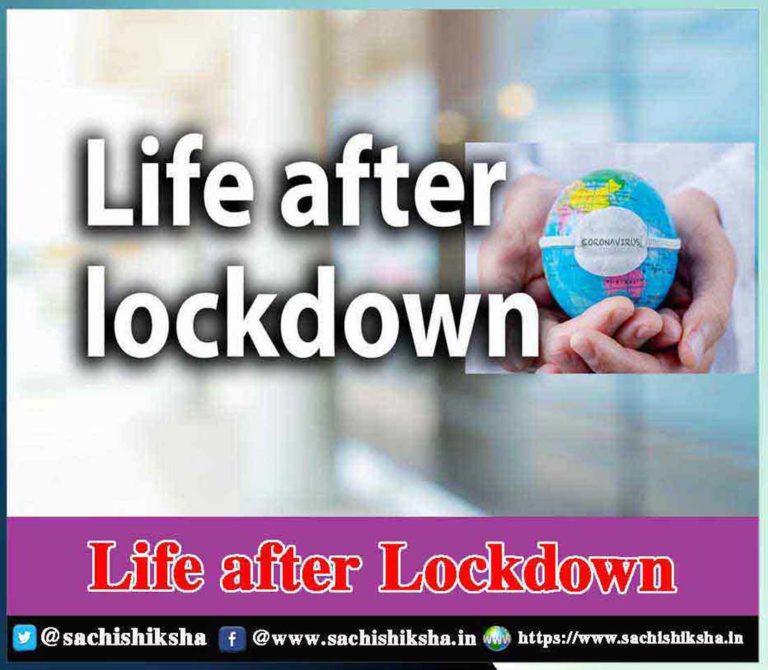 Wondering what will it be when India and the rest of world 'opens' again. Will life be the same as we knew it before this pandemic put an unprecedented pause or will it change for the good? These questions continuously haunt us these days and many of us are dying to go back to our pre-covid days when a stroll in a park or a meal at our favourite restaurant did not feel luxurious.
When hugging a friend was still natural but with this new virus scare life is bound to change as the vaccine is still months away and the current hygiene regime is here to stay with us. Social distancing will become the new natural way.
Major changes await us when we step out of our homes after being confined for more than 2 months.With an initial wave of fear accompanied with a period of paranoid people will take time adjusting to the changed scenario. Practically being devoid of human contact in the lockdown phase things maybe initially demanding but as we get accustomed to new routines it will get better by and by.
Changed dynamics in every industry will be prevalent. Health and hygiene will be at the fore-front to win consumers confidence back. Masks are going to be imperative while you step out of your homes.
Customer experience in travelling is not going to be the same. 'Aarogyasetu' app will become mandatory as soon as travelling modes of flight and trains resume. Reaching the station or airport well before scheduled time would be required and sanitisation tunnels are being built at points of entrances and exits along with thermal screening checkpoints.
For following distancing norms on-board middle berths and seats will remain vacant and full occupancy will be a myth in days to come. On-board meals will not be provided and sanitation drives would be necessary every few hours.
People earlier thronging malls and cinema halls will be welcomed with new safety guidelines. Limited entry maybe advised in a particular time period and temperature checks would become mandatory. Some apparel and footwear retailers even suggested for giving appointments online or over phone to ensure that stores do not get overcrowded. Trial rooms may not be advisable or regular disinfectants may be used after each trial.
Ensuring six feet distance between shoppers in these brick mortar shops will be essential. Cashiers will be advised to use face shields for extra protection. For movie goers some disappointment maybe in store as new releases seem unlikely and even big budget films are placing their bets on online platforms.
Initially pre-released movies may be screened and old movies will come to the rescue as movie production has gone haywire. To ensure that stringent social distancing norms are observed, only half the tickets would be sold. Further ticket sale would be only available through digital mediums.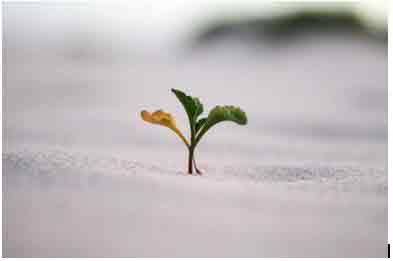 Hotels and restaurants were the worst hit segments during this lockdown. With changing customer preferences and habits new strategies would crop up. Restrictions on public gatherings will remain in force and with that hotels may not be in a position to offer space for events, weddings and conferences. Accommodation would be the first to overcome this obstacle as per market experts.
To make dining a joyous experience once again some drastic steps are necessary which may include 50 percent occupancy, menus on our own hand held devices, our servers wearing face shield, masks and gloves ensuring least contact and sanitizing measures in quick successions. Bar nights, parties and crowded weekends maybe curbed for some time. Menus maybe up for revamp as people are conscious, looking for cleaner and fresher ingredients.
Even our work lifestyles will be affected and companies are undergoing structural changes at this very moment. Work from home would not be considered a privilege anymore and technological aspects of working would be brushed upon. Better hygiene facilities would guard the employees and extra care and caution would be taken for their health.
Education systems are evolving by imparting knowledge through virtual modes which seems to continue even after lockdown ends as schools and other educational institutions would be the last entities to be opened up after ensuring completely that young lives are not endangered in any way.
By the time lockdown lifts up, we as individuals would have changed a lot. Renewed bonds in families would positively reflect on each and every aspect of our lives. The love, care and concern which was showered and received would definitely make us stronger and better human beings.
We by now understand that less in anyways is always more and even with limited resources we can happily survive. Many of us may even pledge to reduce their carbon footprints seeing how beautifully nature revived itself in these days.Time will only tell whether this will be considered as an unnecessary blip in our paths or a medium to remind us what truly living matters.
Follow us on Facebook, Twitter, LinkedIn Instagram, and YouTube to get more updates related to Sachi Shiksha – The Famous Spiritual Magazine in India. Also Read Our Hindi and Punjabi Editions.