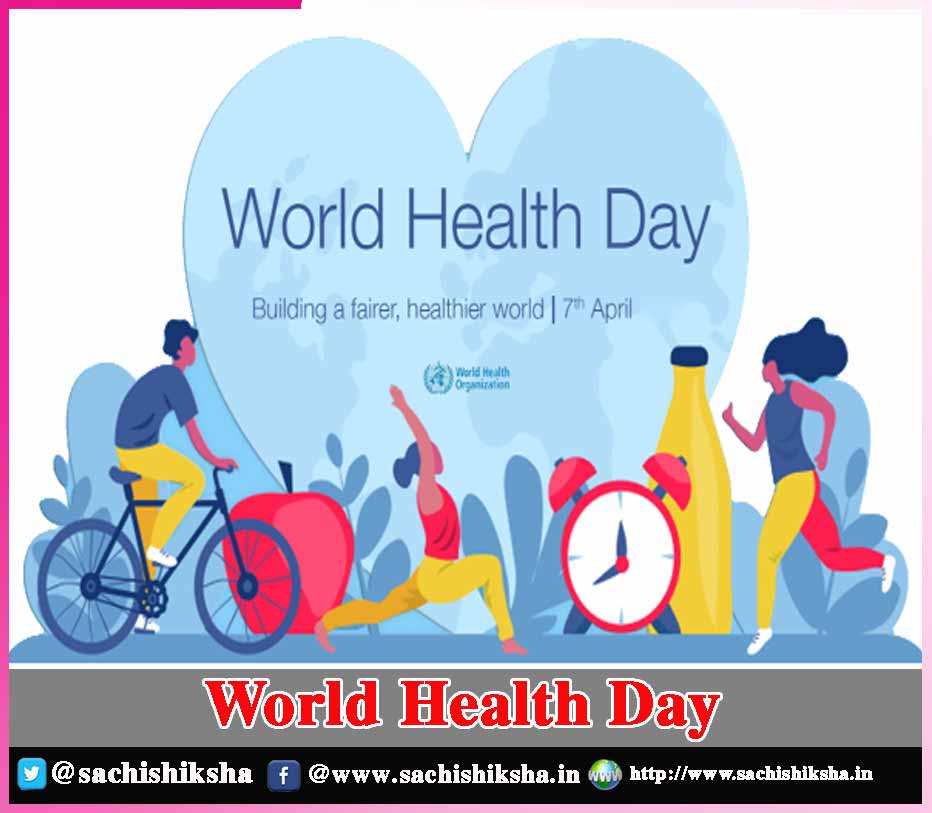 World Health Day                                                       
World Health Day is celebrated every year on 7 April to commemorate the anniversary of the founding of the World Health Organization (WHO) in 1948. Spearheaded by the WHO, physical, mental, and emotional well-being is promoted and celebrated all over the world on this day.
It is one of the eight official global health annual campaigns marked by WHO, along with the World Tuberculosis Day, World Immunization Week, World Malaria Day, World No Tobacco Day, World AIDS Day, World Blood Donor Day and World Hepatitis Day. The day sparks awareness activities and media reports.
Since 1950, the Worth Health Day uses a different theme each year selected by the current WHO Director-General, based on the suggestions of the members, governments and staff. World Health Day provides a global opportunity to focus attention on important public health issues that affect the international community.
Also Read:
In the face of the current pandemic, a polluted planet, and an increasing incidence of diseases, the theme for World Health Day 2022 is Our Planet, Our Health. And this year's slogan is 'Clean our air, water and food'.
This presents a unique opportunity for a green and healthy recovery from the COVID-19 pandemic that puts the health of individuals and the planet at the centre of actions and fosters a movement to create societies focused on well-being.
Air pollution, contaminated water, inadequate sanitation including solid waste management, risks related to certain hazardous chemicals, and negative impacts of climate change are the most pressing environmental public health threats in the world. These threats are further compounded by weak governance practices and potential inequities in health as well as by limited leadership, expertise, and resources in the health sector.
The widely accepted definition of health is: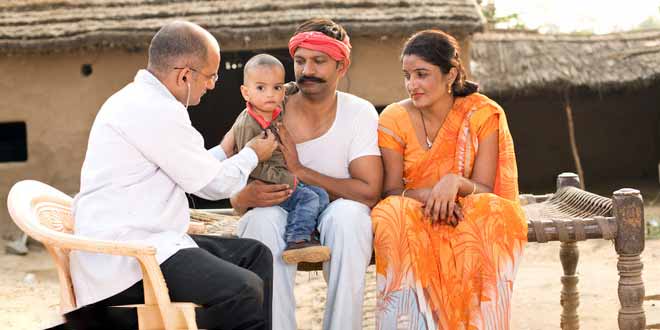 "Health is a state of complete physical, mental and social wellbeing and not merely the absence of disease or infirmity". This truly has been the WHO's motto. In more recent years, this statement has been modified to include the ability to lead a "socially and economically productive life."
The key messages of World Health Day are:
Threats to health know no borders.
Invest in health, build a safer future.
Health leads to security; insecurity leads to poor health.
Preparedness and quick response improve international health security.
WHO is making the world more secure.
Healthcare For All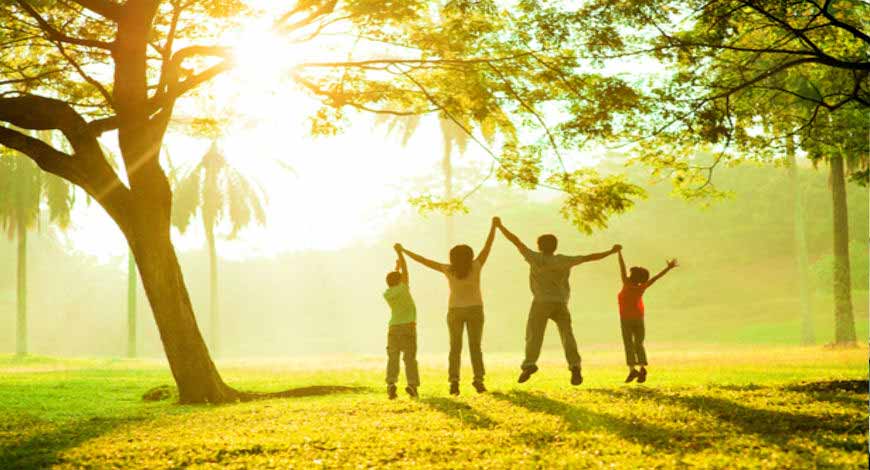 Some general healthcare measures for good health are:
Water:
It is the most important component in our food and drink, which constantly flushes our body of all harmful wastes. A glass of water taken as the first thing in the morning initiates bowel movements and expels the solid waste from body. The regular evacuation of bowels prevents constipation and irritation of the inner lining of the gut, improves appetite, digestion and general wellbeing.
Breakfast:
Fruits, sprouts, a cup of milk (skimmed for the elderly) should find a place in the daily menu. They supply heat, energy, vitamins, minerals and fibres that prevent constipation by ensuring daily bowel movements.
Beverages and Drinks:
Light tea is preferred to coffee and that should not be taken too frequently. It is better to limit the quantity to a cup in the morning and evening or with snacks. In summers, home-made lemon juice drink is more helpful, safe and delicious than bottled cold drinks. Fruit juice prepared at home is the best as it is fresh, hygienic and pure.
Meals:
Our regular diet should include rice and chapatti. For any sort of trouble in the digestive system, rice is preferred as it is fully boiled and easily digested. A few chapattis should be taken for controlling body weight and blood sugar. Besides, enough green leafy vegetables, whole cereals, fruits and salads should be consumed. If you're 40 or above, intake of fried items, junk food, cake and pastry should be stopped.
Snacks:
People over 35 years of age who do very little manual labour should avoid items containing hidden fat like cake, biscuit, fried stuff etc. Infact, their stomach should remain one-fourth empty after each meal.
Postures and Exercises:
At the office or at home one must always sit on a chair with a firm non-yielding seat and a straight back. Those with constant deskwork must sit on inclined table to avoid prolonged bending of neck. Light outdoor games, walking and freehand exercises at home can help keep muscles and joints fit and body weight under control. A sedentary lifestyle leads to obesity, high blood pressure, heart and brain strokes and arthritis at a very early stage in life.
Rest and Relaxation:
Physique and mind should be given rest through relaxation, meditation, sleep and other recreations. However, over-relaxation and over involvement in work should be avoided to lead a stress-free life from tensions. We should find time for social and cultural activities.
Medical Tourism
It is broadly defined as a provision for 'cost-effective private medical care in collaboration with the tourism industry for patients needing surgical and other forms of specialized treatment'. This process is being facilitated by the corporate sector involved in medical care as well as tourism industry – both private and public.
Medical tourism refers to travelling to other countries to obtain medical, dental and surgical treatment. At the same time they could also tour and fully experience the attractions of the countries they visit.
Exorbitant cost of healthcare in industrialized nations, ease and affordability of international travel, favourable currency exchange rates in the global economy, rapidly improving technology and standards of care in many countries of the world, and most importantly, proven safety of healthcare in select foreign nation have all led to the rise of medical tourism.
UNICEF
Improving the health of children is an important responsibility. Healthy children become healthy adults: people who create better lives for themselves, their communities and their countries.
Improving the health of the world's children is a core objective of UNICEF. It has made significant progress in immunization and oral dehydration to save the lives of infants with severe diarrhoea, promoting and protecting breastfeeding fighting HIV/AIDS, supplementation and health education.
So there are several reasons for celebrating this day. Firstly, it's a chance to learn something new. Each year's subject – which is based on a current pressing health issue – dedicates the week to conferences and activities about the topic.
Secondly, it also brings us together. The day can also be an important day to reflect on your own health. Conversation can help reduce stigma associated with illness and lead to more people seeking support and treatment.