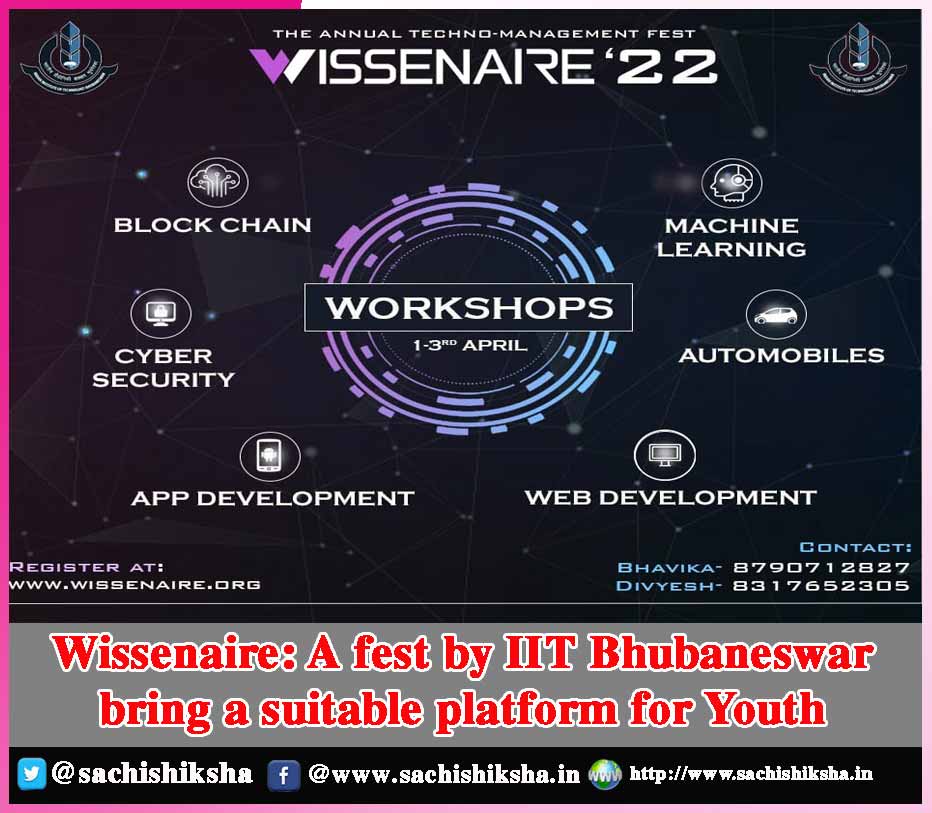 Wissenaire: A fest by IIT Bhubaneswar bring a suitable platform for Youth
Wissenaire, East India's largest Techno-Management Fest, is back with its 12th edition this Year. Wissenaire 22 is scheduled to kick off on Apr 1, 2022, and concludes on Apr 3, 2022. It is one of the most awaited Fests of its kind in India.
It attracts the sharpest of brains in the country from the Technology, Science, and Management fraternity, said fest incharge to Sachi Shiksha correspondent.
The Fest promotes and is mainly focused on Coding, Robotics, Quizzing, and Designing. People at Wissenaire believe in Testing the creativity and Innovative spirit of the young technical minds.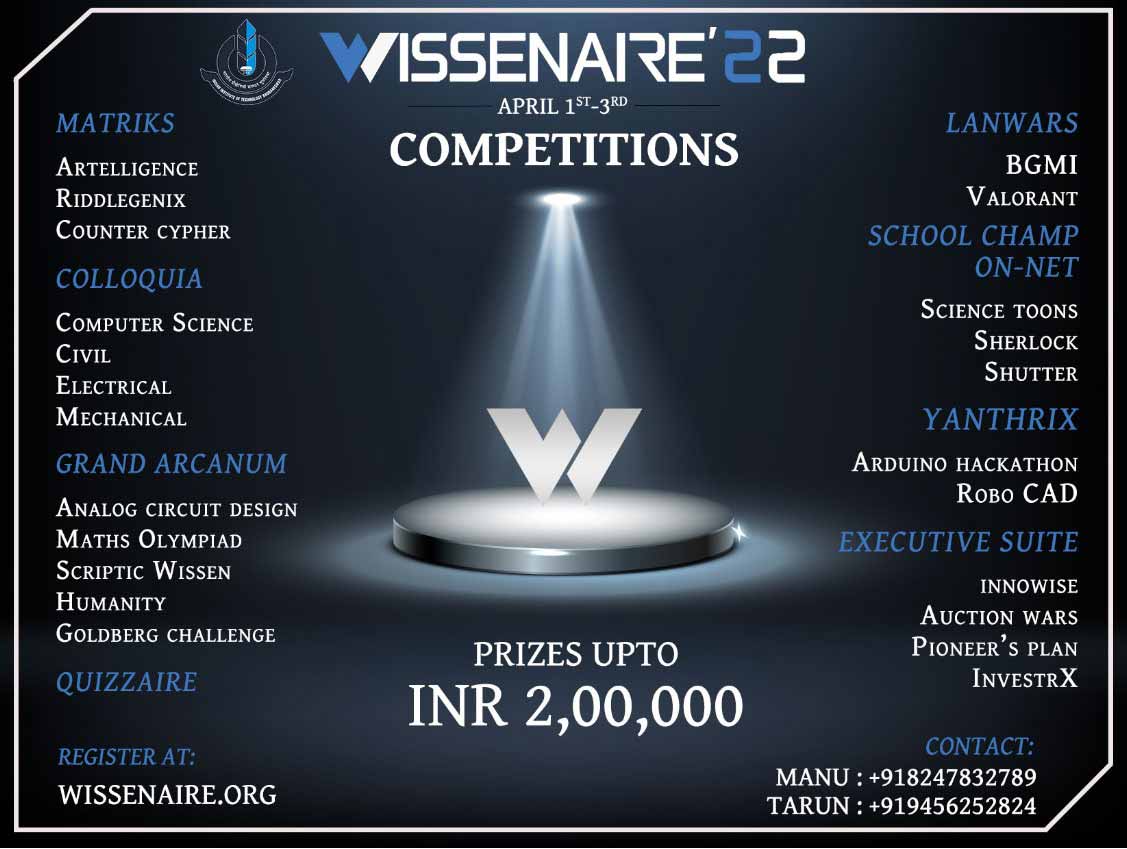 Since its inception, Wissenaire had always been trying to create a legacy for itself in the technical vicinity of Indian colleges. Every Year, the organizers choose a theme, which will be the essence of the Fest.
To promote scientific innovations, inculcating in their theme is a tradition. They have been following this since its first edition. This Year, they chose the theme "Nexus Terra: Eminence of Information and communication technology towards the enrichment of global civilization" he added.
It important to inform that Sachi shiksha Magazine is a media partner in this fest.
The Fest generally lasts for three days. The Inaugural evening, where the Chief guest presides over, to the Third-day evening-Magnavista, as the organizers would call it which is the star night of the Fest], includes many workshops and technical competitions and general talks.
The Fest has held workshops and continues to, in emerging areas of the modern-day engineering scenario like Block Chain Technology, Web and App Development and Machine Learning. The details of the workshops and competitions can be found at https://www.wissenaire.org/workshops and https://www.wissenaire.org/competitions, respectively.
The Fest previously was presided over by the likes of Dr. K. Radha Krishnan, Former chairman, ISRO, Dr. V.K. Aatre, former head, DRDO, and many other stalwarts as chief guests.
The different famous personalities whom the Dias witnessed are Standup comedians like Kenny Sabastian, Biswa Kalyan rath, Musicians and Singers like Jubin Nautiyal and Shilpa Rao, Famous authors like Ravinder Singh and Preethi Shenoy, and many others.
Apart from being a fest of three days, Wissenaire also happens to organize its programs throughout the Year, either NGO events like the Pink Aware and many other workshops, Internship Training Programmes, and many more.
One can reach out to their Instagram page at https://www.instagram.com/wissenaire.iitbbs/.
And their Facebook page at https://www.facebook.com/wissenaireiitbbs and reach out to them to find more at https://www.wissenaire.org/.