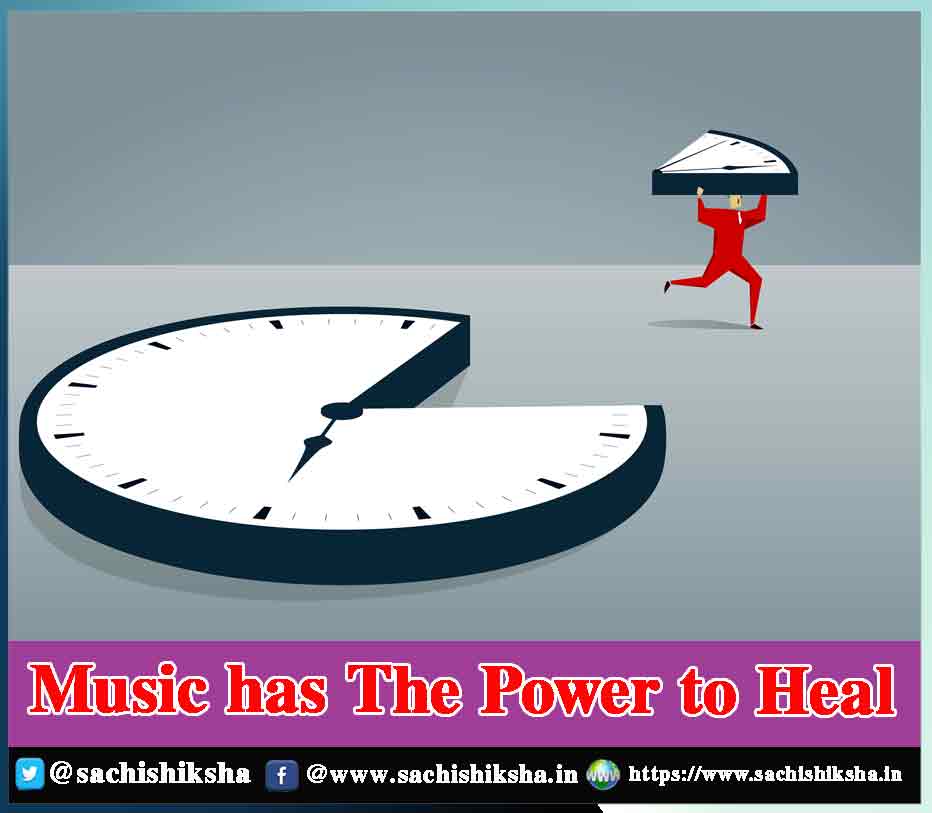 One Hour Daily for Your Health
Renowned best selling author, Mandy Hale has rightly said "It's not selfish to love yourself, take care of yourself, and to make your happiness your priority. It's necessary."
Though this simple motivational quote looks easy for even a toddler to understand but unfortunately most of us are so jam-packed with our sedentary daily routines that taking out even an hour daily for our health has become a challenge.
Knowingly or unknowingly most of us are spending 7-8 hours a day just sitting. Sitting for maybe office work, watching television, surfing the internet, reading a newspaper, eating and everything else that can add up to your daily routine. Being inactive for long hours has been attributed as unhealthy and is said to raise the chances of severe health issues like heart diseases, various cancers and early death.
However it's never too late to get up and get going, just one hour a day can work wonders for you to attain a healthy lifestyle. Yes, just an hour every day can help you undo the damage caused to your body over the years of practising an unhealthy lifestyle.
Findings from a study conducted by The Lancet on over 1 million people suggests that doing at least one hour of physical activity per day, such as brisk walking or cycling for pleasure, may eliminate the increased risk of death associated with sitting for 8 hours a day.
The World Health Organisation (WHO) guidelines recommend that adults should do at least 150 minutes of physical activity per week, which is much lower than the 60-75 minutes per day.
Even though it is an established fact that inactivity may deteriorate your health, yet sparing that ONE hour for exercising may seem impossible to many while others may get good at finding excuses for not being able to workout.
The study had been conducted a few years back in 2016 but making things worse the ongoing pandemic and numerous lock-downs across the world have favoured people becoming couch potatoes and far away from physical exercise.
However, the research findings are not unfamiliar to us it's just an ignored fact. Despite being aware of the problem area, most of us tend to find excuses rather than managing some time for a healthy life & change for a better tomorrow.
Here are some tips that can help you jump from that lethargic & inactive routine to a healthier and happier lifestyle:
Finding the time to workout:
In spite of our hectic schedules, there is always a scope to steal some time out for your health. You will have to be more innovative. But you have to be firm that you can fit in that workout. You might have to wake up early as doing it first thing in the morning will keep you energized throughout the day.
Start with short workout sessions: 
Starting with a short intense workout is much better than a long ineffective workout session. Just remember, being steady is more important than the duration of the workout. Making workout a habit is what should one aim for in the starting weeks.
Just do it, even if you aren't willing to: 
After a few days of working out steadily, you might get attracted to some extra sleep time or some other excuse. That's the time when you need to prove your willpower. This means you need to push your limits even when you don't feel you can do it.      
Don't strain yourself:
Most people tend to overdo it and injure themselves. You will have to follow the thumb rule "Slow and steady wins the race". Accelerate your workout gradually.
Workout with your buddies: 
Having a workout partner can be a highly motivating factor to workout daily. Working out with a partner can boost our physical and mental well-being along with other numerous benefits including healthy competition, workout becoming more exciting and new ideas for workout.
Compensatory workout: 
For a few, getting up early in the morning to workout can be a humongous task but consider it as a compensation that you have to give back to your body for keeping it inactive. This simply means that you have to do workout for one hour any time of the day.
Following these steps and moreover making an effort to prioritizing workout for an hour daily can reward you with incredible results -a healthy lifestyle, increased self-confidence, increased productivity and a happy mind and body.