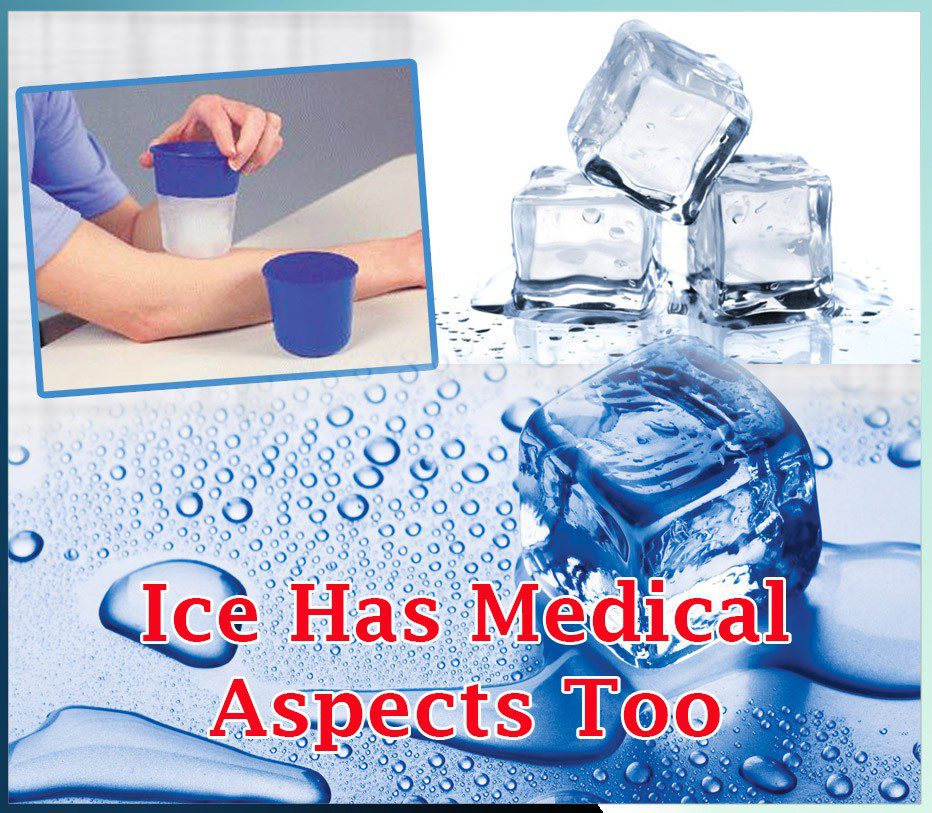 Taking the name of ice, the glass of "Thanda Thanda Cool Cool" comes before our eyes. The ice gives us chillness in summer.
It is a blessing of the nature to us. The drops of water frozen, gives us chillness.
In addition to this, ice is of great help in treatment of so many ailments. The people of hill stations very well know that consuming ice of first snowfall is very useful and saves them from so many ailments.
Let us know that how ice is useful in so many diseases.
At the time of nose bleeding, take very small pieces of ice, wrap in a cloth and press slowly on both sides of nose. Gradually the blood will stop flowing.
In case of bad throat, put and scrub the ice on the muscles of the neck, the scratchy feeling will go away.
In case of burn, put and scrub ice, you will not get burns and the itching will be less.
In case of bite of honeybee and skin cut, ice is very beneficial.
Having pain in any part or pain in the gums, scrubbing of ice in round shape relieves of the pain.
It will become temporarily senseless, and repeating twice or thrice, the pain shall be relieved.
In case of sun and heat stroke, scrub ice on the bottom of foot and on the palms, it will be beneficial.
In case of sprain in the foot and hand, if you scrub ice, pain will be less and no swelling will be there.
In case of prickly in the summer, scrub ice cubes on the body, the pain in the prickly will be less.
To remove the wrinkles on the face, scrub ice and by doing it daily wrinkles on the face will go away.
Burning sensation in the stomach, scrub ice cubes on the stomach, you will get relief.
In case of bleeding from any part of the body or a wound, put ice cubes there, blood will immediately stop.
In case of high fever, put ice water bandage over the head (in summer only) to lessen the fever.
– NEETU GUPTA
Follow us on Facebook, Twitter, LinkedIn and Instagram, YouTube to get more updates related to Sachi Shiksha Spiritual Magazine, articles.