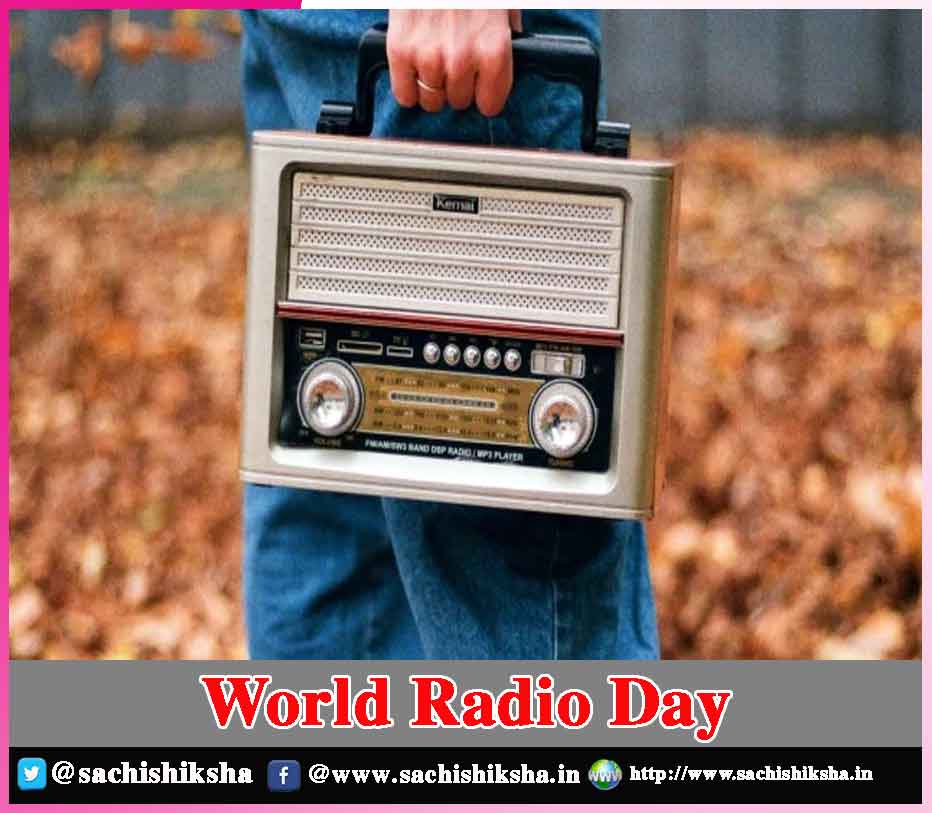 World Radio Day
"Radio is a powerful medium for celebrating humanity in all its diversity and constituting a platform for democratic discourse." – UNESCO
Introduction
The term 'radio' is derived from the Latin word 'radius' signifying 'spoke of a wheel, beam of light/ray'. Radio was first made as an approach to send telegraph messages between two individuals without wires. However, soon two-way radio brought voice communication including walkie-talkies and eventually mobile phones.
World Radio Day is celebrated on 13 February, in honour of the launch of the first broadcast of United Nations Radio in 1946. It pays homage to the impact and power that radio has given to the people of the earth, World Radio Day celebrates this element of mass media.
 WRD was created to raise public awareness and mark the importance of radio, even today, as an affordable and vital medium for communication, particularly in remote places and for marginalized peoples.
Also Read:
History of Radio 
Heinrich Hertz was the first to discover radio waves, which came after his discovery of electromagnetic radiation. 30 hertz and 300 gigahertz are the frequencies of radio waves. These waves are generated by a device called a transmitter. The transmitter is connected to the antennas which allow the radio waves to radiate. Finally, these waves are picked up by a radio receiver that is connected to another antenna system.
While experiments were carried out to use Hertz's discovery to transmit information, it wasn't until 1890 that the term "radio" was first coined, when a French physicist Édouard Branly constructed the radio conductor. Previously, all forms of communication using this discovery was known as wireless communication, but eventually, radio spread across the world and became the standard name.
The existence of radio waves and feasibility of radio transmission was predicted by Scottish scientist James Clark Maxwell in the 1860s. Guglielmo Marconi, an Italian inventor and electrical engineer well known for his pioneering work on long-distance radio transmission, developed a radio telegraph system. He sent and received the world's first radio signal in Italy in 1895. He is credited with the creation of radio.
Marconi made the first successful transatlantic transmissions of radio waves in 1901 and 1902. In 1903, Marconi persuaded US President Roosevelt to send a radio message to English monarch King Edward VII.
The Boom of Radio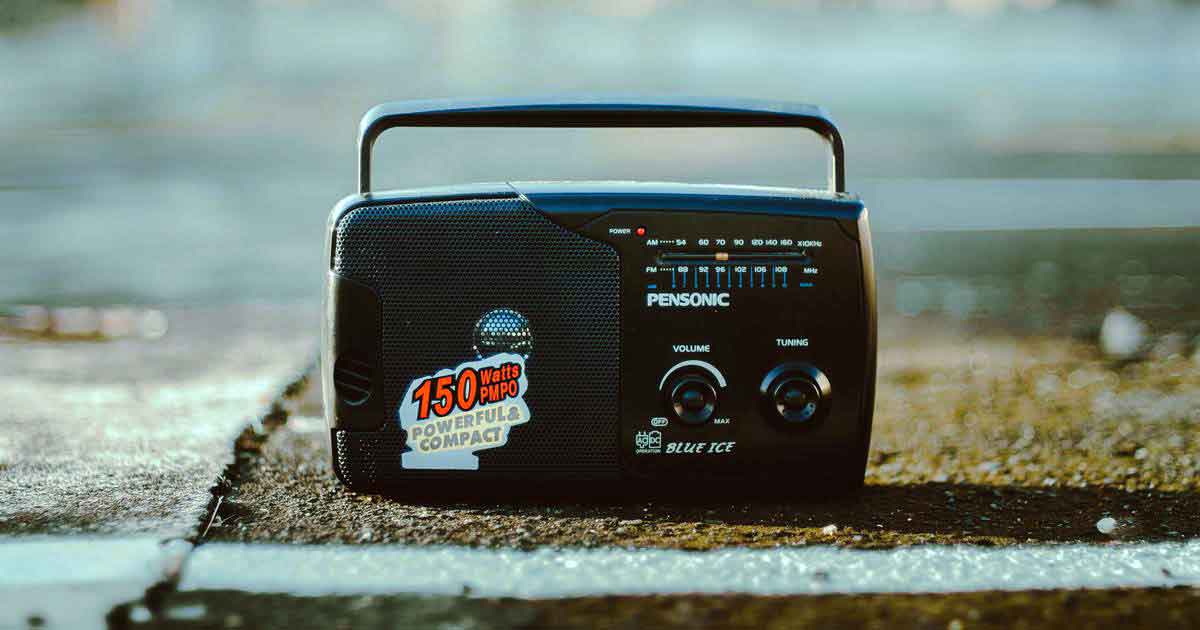 Radio swiftly spread to every possible application, in every conceivable venue, from transmitting information to broadcasting music, and even serving as a means of transmitting stories. Long before television, there was Radio Theatre. Now radio waves can be operated both wired and wirelessly.
The Spanish Radio Academy requested that 13th of February be designated as 'World Radio Day' because radio has such a significant impact on the world. On September 29, 2011, UNESCO officially proclaimed it to be founded in the following February. So, the first World Radio Day was celebrated on February 13, 2012.
Radio continues being one of the most trusted and used media in the world, according to different international reports. The theme of the 2022 edition of World Radio Day is, thus, devoted to "Radio and Trust." On the occasion of World Radio Day-2022, UNESCO calls on radio stations to celebrate the Day through three sub-themes:
Trust in radio journalism: Produce independent and high-quality content.
Trust and accessibility: Take care of your audience.
Trust and viability of radio stations: Ensure competitiveness.
Recent geopolitical events and COVID-19 epidemic, have weakened public trust in the media in general, fuelled by the quick dissemination of false content rapidly spreading through social media. But while studies reveal a global decline in trust in the internet and social networks, they also show a rise in overall trust in the news. And many citizens still have greater confidence in radio than in any other form of media.
Journey of Radio in India
The history of radio broadcasting in India dates back to August 1920, when one of the first radio broadcasts was transmitted from the roof of a building.
Three years later the first radio programme was aired by The Radio Club of Bombay. Four months later, Calcutta Radio Club also went on the air.
The private Indian Broadcasting Company Ltd appeared in July 1927, when it began working with two radio stations in Mumbai and Calcutta. June 8, 1936 is a Red-Letter Day in Indian radio broadcasting history as IBC was renamed as the All India Radio (AIR). Its motto was "Bahujan Hitay, Bahujan Sukhay". AIR, India's national radio broadcaster, officially became known as Akashvani in 1956.
On August 14, 1947, children and adults across the country remained up until midnight to listen to Pt Jawaharlal Nehru's 'Tryst with Destiny' speech, which was carried live on radio. At the time of independence there were only six station operational at Delhi, Mumbai, Calcutta, Madras, Lucknow, and Tiruchirappalli. According to a 2018 survey, this has grown to 1,000 private and government-owned FM stations in the country.
It is true that today technology has made a lot of progress and information from different parts of the world is just a click away. But this journey started with a radio. In India, this day is observed to make people aware of the importance of radio. Radio has been an important part of the lives of people in India.
India's public service broadcaster, Prasar Bharati, is one of the largest broadcasting organizations in the world. It has 470 broadcasting centres across the country, covering approximately 92% of India's area and 99.19% of the total population. All India Radio originally broadcasts programs in 23 languages ​​and 179 dialects.
It reaches about 150 countries through medium and short-wave services. Prasar Bharati's 'NewsonAIR' mobile app has more than 1 million subscribers. On this app, one can listen to all the radio channels of All India Radio in digital form. Now radio can be enjoyed even by connecting directly to the Internet. In today's time, we have many resources but even today the craze for radio remains in the hearts of the people.
World Radio Day is a terrific time to reflect on all those years we spent travelling with our Walkman and enjoying the best and newest music broadcast by our local radio station. So, the ideal way to celebrate the day would be to dig out that old boom box, drag it down to the local beach or park, and reconnect with the local radio community.
AM/FM radio can also be listened to in cars or while running errands. One can also consider listening to the old MP3 or iPod products while working out or doing other activities